IND vs AUS World Cup 2023 final preview: Unbeaten India look to script history in fight for glory with mighty Australia
Updated: Nov 18, 2023, 5:59 PM
|
Published: Nov 18, 2023, 2:03 PM
Follow Us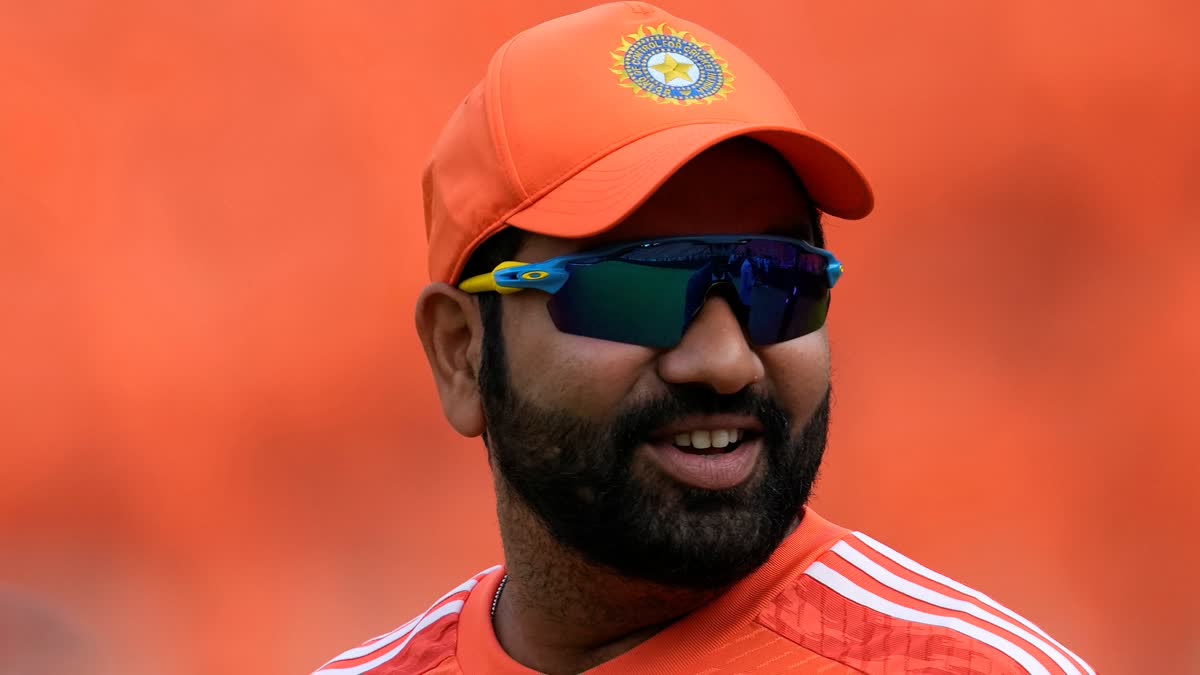 IND vs AUS World Cup 2023 final preview: Unbeaten India look to script history in fight for glory with mighty Australia
Updated: Nov 18, 2023, 5:59 PM
|
Published: Nov 18, 2023, 2:03 PM
Follow Us
Ahmedabad: When the platinum people of cricket meet in the Motera bullring tomorrow afternoon, there will be no room for anything other than an intense, cut-throat die-for-it battle to take the Cup, the glory and the stamp of the best team in the world.
Obvious question? Even the punters are skidding on this one not knowing who to lay their bets on. In their hazy and shady world, India stands at 45 paise and the Aussies at 57 with an estimated Rs 35,000 crores set to change hands.
That's because both India and Australia are in diamond form, which one is uncut and which one polished to VVS1 quality will decide the game in a fight among equals.
Head-to-head, they look like conjoined twins – heart with one, mind with another and a body of skill sets shared in equal measure. As the 1.32 lakh spectators, mostly in blue, watch, chant and break the sound barrier for the Sharmas the Kohlis and the Shamis, the Australians will face a daunting decibel level, something skipper Pat Cummins acknowledged "will be more than usual" on the big Sunday but brushed aside as something "you need to embrace."
But for the dogged champions the Aussies are, no odds are barriers. Such is their searing pace and consistency of performance at summit meets – have been in eight Finals, taking the trophy home five times – that stopping them will have to be India's foremost concern, of course after their own Raymond performance in the middle tomorrow if they have to win it for the ages.
And win they must with Rohit Sharma having made the best-ever bid for the lifting rights of the Cup. Not a match lost, not a bat unturned, not an arm dislocated, not an outfield chink thrown up, no drop zones, no wrongs, no fears, no mix and match of roles — the great Indian run has been one on which dreams have had the muscle to turn to reality.
Australia, on the other hand, are the best comeback team in the tournament and once they get going, only the bravest of hurdles can stand up to their quest.
After an initial start in the dumps, they have won their last eight matches in the tournament to make a statement of intent not just to their mental strength but as a warning to oppositions.
Pat Cummins and his men, meanwhile, are working on many quests – seeking to be not just a good unit but a great one rubbing shoulders with the Steve Waugh and Ricky Ponting teams; pitching for the highest contingent for insertion into the Hall of Fame; conquering the Final frontier, which is India, in all its passions and frenzy around the middle; and, last but not the least, putting all of the above clinically in place by lifting the Cup before the largest ever Indian crowd to visit the biggest ever cricket stadium in the world.
Silencing crowds and oppositions by playing a searing and dominant brand of cricket, that's been a very Aussie thing to do over the years. You may hate or love their innate arrogance stemming from consistent winnability, depending on the colour you choose to sport, but there is no ignoring or negating it.
This season, however, India has come up with its own, becoming a brand of unchecked dominance, and it does not come wrapped in arrogance, perhaps because it is comparatively young and delectably fresh.
Sharma has the privilege of leading a pack of especially abled skill masters carrying awe-inspiring numbers on their jerseys. Kohli's Mount 50; Shami with his psychedelic 23; Bumrah with his squeezy 18, Jadeja and his unnoticed 16; and skipper Sharma, an avatar of selfless love sacrificing the numbers to script soirees of big heart build-ups for future generations to emulate, opening up his bat for continuous heart-in-the-mouth cameos at mouth.
This Indian team has variety, an iron discipline to follow orders and a studiousness to execute assignments to perfection. It is a channelised, moulded, chiselled and highly skilled unit of big occasion performers.
Much has been said of its young blood pumping up dizzying scorecards. Shreyas Iyer is fresh on his quick-gun knockout round century in 64 balls in his debut tournament. He signifies the new Indian youth which is unafraid of failing or falling to aggression; as is Kuldeep Yadav's courage to seek a turn of events in India's favour at the risk of being sent to the cleaners.
Shami, he is an up-seam guy being keenly looked into by the Aussies over, perhaps, the yorkerist par excellence Jasprit Bumrah, such has been his ominous rise from the bench, peaking with a seven-for against New Zealand in the semi-final. The humble UP boy has booked his entry to make a statement for the history books.
Other than that, a Gill and tonic evening has sent out an open invite much like a Rahul show behind and before the wicket, not to mention the quiet cut-ins of Ravindra Jadeja who doesn't mind not being talked about amid the psychedelics of Rohit and Kohli.
But then, there is the 40-ball centurion Glen Maxwell, a Starc reality, the josh of Hazelwood and, above all, the dint of Australian merit that gets its razor's edge on a comeback trail. That's what India has to face on its biggest day when pressure will be all very Indian.
Sharma has often said, his boys are schooled to not think about history, but create it. Indeed, they are too young, fresh and forward looking to get daunted or driven by a 2003 Final or a 2015 semi-final or, for that matter, sit pretty on the laurels of the 2011 Motera quarter Final which threw Australia out of the World Cup.
At Motera tomorrow afternoon, luck and victory will give a guard of honour to perseverance and performance as the nine Hawks of the Indian Air Force dizzy the moment from the skies with a never-before air show over the Narendra Modi Stadium.
Let the game begin – and end in a crescendo of excellence.