World Cup 2023: 'There is nothing extraordinary in my bowling', says Mohammed Shami on his World Cup success

Published: Nov 17, 2023, 7:52 PM
Follow Us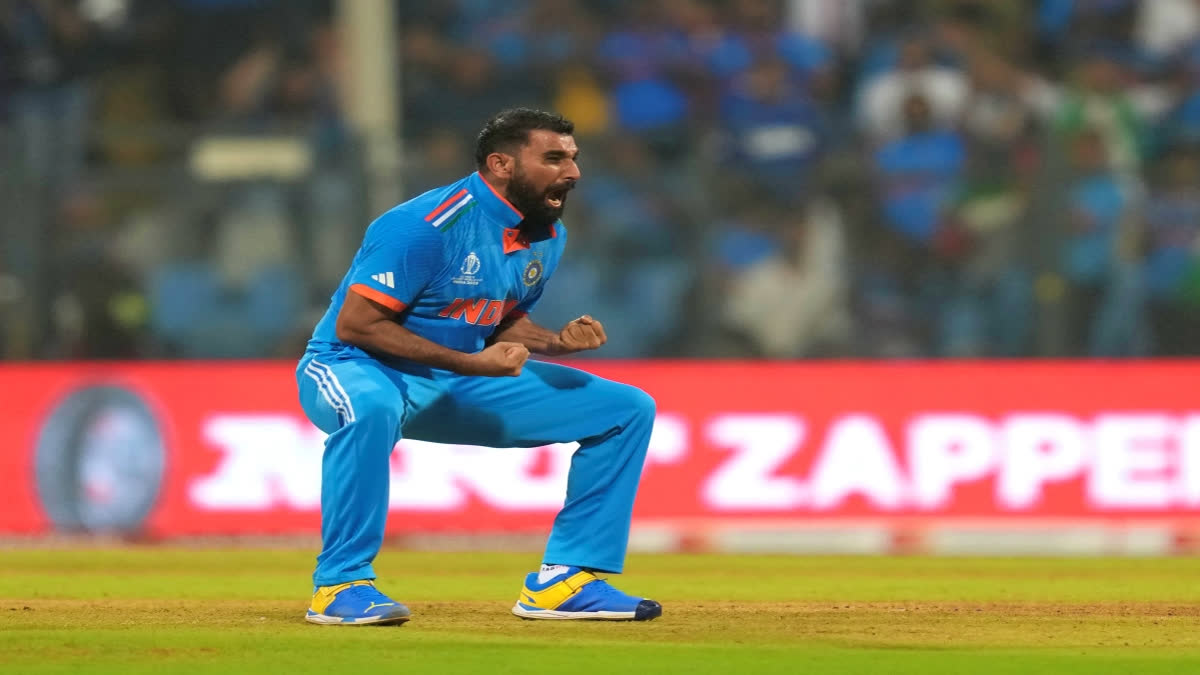 World Cup 2023: 'There is nothing extraordinary in my bowling', says Mohammed Shami on his World Cup success

Published: Nov 17, 2023, 7:52 PM
Follow Us
Ahmedabad: India speedster Mohammed Shami on Friday shared the reason behind his prolific spells in the ongoing ICC Men's Cricket World Cup 2023, which is being played in India.
Mohammed Shami is currently in outstanding form and leading the most wickets chart with 23 scalps in just six matches at an average of 9.13 at an economy of 5.01 including a four-for and three-fifers in the marquee tournament. He grabbed seven wickets in the semifinal against New Zealand in Mumbai on Wednesday and recorded the best bowling figures by an Indian bowler.
"There is nothing extraordinary in my bowling, I just focus on stump-to-stump length and putting the delivery in 'a zone' to get wickets. I always look at what the situation is, how the pitch and the ball are behaving, and if the ball is swinging or not," 33-year-old Shami told the official broadcasters Star Sports.
"And, if the ball is not swinging, I try and bowl stump to stump while trying to land it in a zone where the ball can catch an edge of the batters (when they) are driving," added Shami, who represents Bengal in domestic cricket.
Shami missed the initial four matches of the ongoing World Cup, with all-rounder Hardik Pandya being the preferred pacer in the side before an ankle injury ruled him out for the remainder of the competition. Since then, Shami has been exceptional with his pace and seam, getting the ball to move in every condition.
Former India head coach Ravi Shastri also believes that Shami will have a significant role to play in the final against Australia, which will be played on Sunday.
"The very first ball, if he (Shami) is sprinting in, (I wish) good luck to the batters. The seam presentation, the way the ball lands... What he has done in this World Cup is to consistently hit the right lengths," Shastri said during an event in Chennai on Friday.
"Even in Mumbai, he was troubling the batsmen with his skills. Not many got the ball to move around, but he got to do it and got the outside edges," concluded Shastri, himself a former India all-rounder.