Madhya Pradesh: Bike-borne men kidnap girl in broad daylight in Gwalior, abduction caught on cam
Updated: Nov 20, 2023, 10:07 PM
|
Published: Nov 20, 2023, 6:32 PM
Follow Us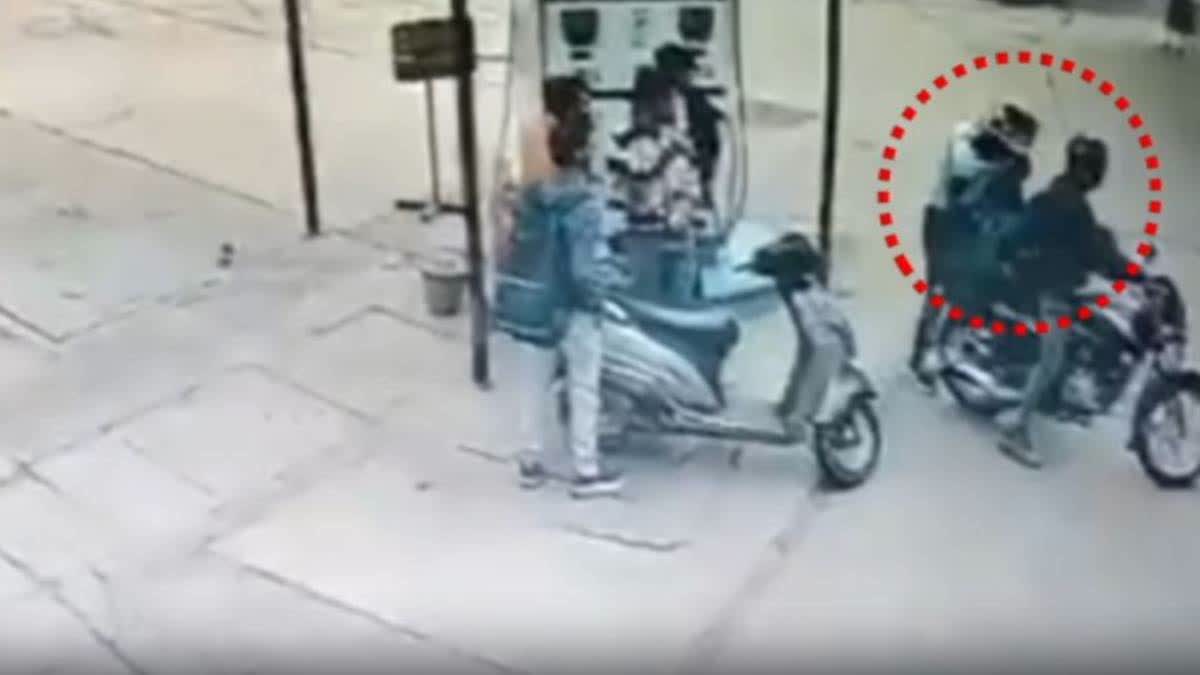 Madhya Pradesh: Bike-borne men kidnap girl in broad daylight in Gwalior, abduction caught on cam
Updated: Nov 20, 2023, 10:07 PM
|
Published: Nov 20, 2023, 6:32 PM
Follow Us
Gwalior. A girl was kidnapped in broad daylight by two masked bike-borne men from a petrol pump near a bus stop in Madhya Pradesh's Gwalior on Monday. The incident was captured on CCTV cameras that were installed on the spot.
In the video, a man is seen waiting near a petrol pump while another man drags a girl and forces her to sit on the bike. After forcefully lifting the girl on the rear seat, the second man tries to climb behind her but fails and is seen chasing after the bike.
The girl's family said they had arrived from Bhind to Gwalior in the morning. After getting down at the bus stop, they were busy unloading their luggage. A child of the family wanted to go to the washroom and the girl took her to the nearby petrol pump. The girl's family said that soon the child came back crying and told them that the girl was taken away by two men on a bike. Although there were many passengers at the spot, no one intervened, the family said. The family reported the kidnapping to the police.
The police have examined the footage and have launched a search operation for the accused. Police said that as per the CCTV footage the incident took place at around 11 am on Monday near Chandravadni block in Jhansi Road police station area of Gwalior. The girl, a resident of Varah village in Aswar police station area of Bhind, had come to Gwalior with her family to visit a relative, police said.
"The family said that the girl had taken a child to a washroom near the petrol pump when two masked men kidnapped her. A kidnapping case has been registered," Gwalior SP Rajesh Singh Chandel said.
Chandel said a youth from their village had committed a similar kidnapping due to a love affair in Bhind. "The family suspects that that the same youth may be involved this time as well. We are investigating the case from all angles," he added.