World Cup 2023: Sardar Vallabhbhai Patel International Airport ready to accommodate cricket fans for summit clash
Updated: Nov 17, 2023, 10:09 PM
|
Published: Nov 17, 2023, 10:03 PM
Follow Us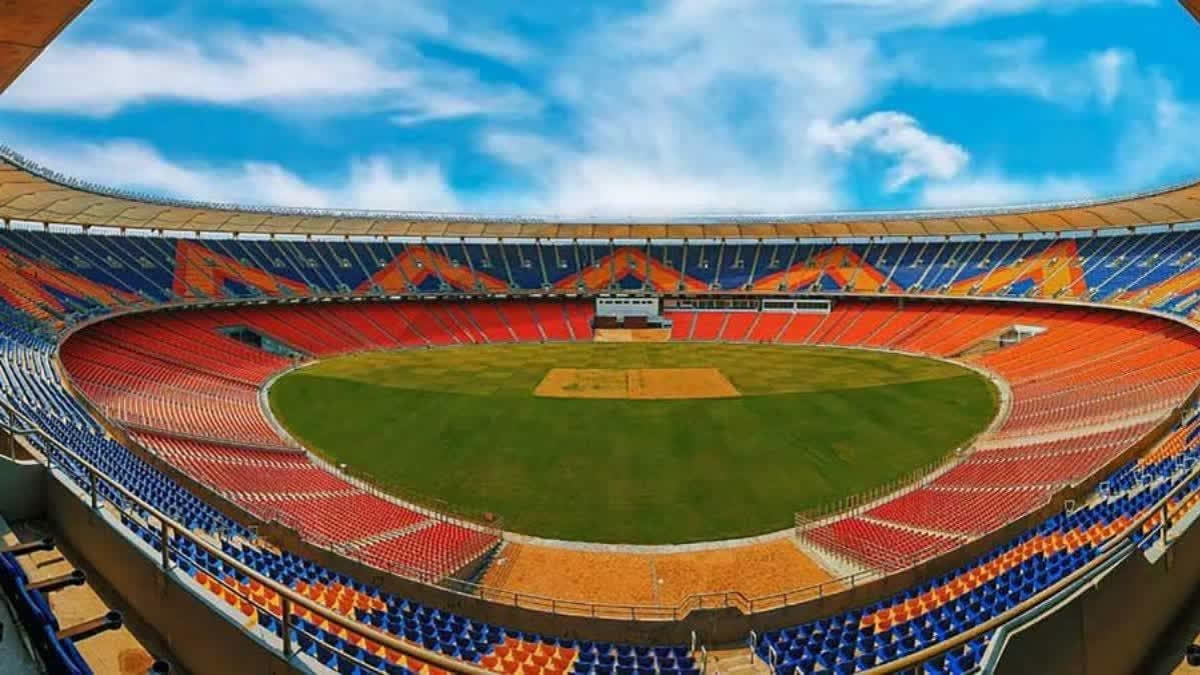 World Cup 2023: Sardar Vallabhbhai Patel International Airport ready to accommodate cricket fans for summit clash
Updated: Nov 17, 2023, 10:09 PM
|
Published: Nov 17, 2023, 10:03 PM
Follow Us
Ahmedabad: The Sardar Vallabhbhai Patel International Airport is ready to accommodate all the cricket fans coming for the World Cup final, which will be played at the Narendra Modi Stadium on Sunday.
Ensuring top priority to schedule flights and passenger convenience while travelling, the airport authorities have requested all the passengers, travelling through SVPI Airport, to allocate additional time for travel-related formalities and mandatory security protocols.
A senior airport official said that in order to ensure a smooth transition through the airport, all the teams in the terminal are kept on stand-by with dynamic resource allocation based on passenger load. "Passengers have been also notified about airspace closure for the air display by the Indian Air Force on 17 and 19 November from 1:25 pm to 2.10 pm," he added.
Sardar Vallabhbhai Patel International Airport has a dedicated general aviation terminal to facilitate smoother and faster facilitation of domestic and international passengers travelling through non-scheduled aircraft. The airport has 15 stands readily available for night parking. Out of 15 stands, six are available for business jet aircraft operations.
Officials said that airlines have been requested to continue to support the management timely about slots and enhanced resources for passengers. The airport has prepared an SOP for non-standard parking of aircraft in case demand for night parking exceeds the availability of stands for standard parking.
They added that as a proactive approach, the Sardar Vallabhbhai Patel International Airport has coordinated with neighbouring airports to accommodate visiting aircraft at the adjoining airports for night parking in case the demand for night parking exceeds the availability of stands.
According to officials, SVPI airport has also accepted requests from commercial airlines to operate additional flights to metro cities to serve the maximum number of passengers intended to travel during the World Cup summit clash.