Mansoor Ali Khan clarifies his controversial comments on Trisha Krishnan

Published: Nov 19, 2023, 3:37 PM
Follow Us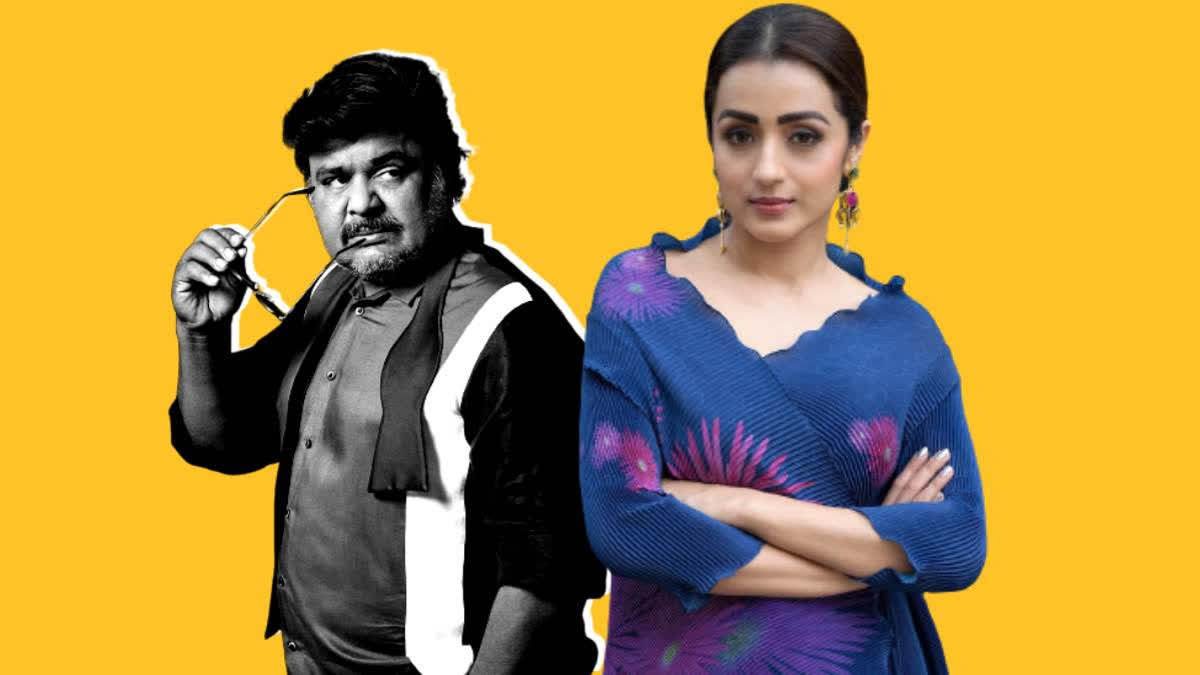 Mansoor Ali Khan clarifies his controversial comments on Trisha Krishnan

Published: Nov 19, 2023, 3:37 PM
Follow Us
Hyderabad: Actor Mansoor Ali Khan addressed the controversy surrounding his remarks directed at his co-star Trisha Krishnan from the film Leo. Following a statement that led to widespread criticism, Khan sought to clarify his comments, emphasising that they were intended as a light-hearted jest.
In his statement, Khan expressed dismay at the misrepresentation of his words, stating that his comments about Trisha during the press conference were intended as a compliment. "In the context of the movie 'Leo,' Trisha's role was likened to Hanuman carrying a mountain, showcasing her pivotal part in the film. Regrettably, my playful remark was taken out of context through selective editing," wrote Khan in Tamil on social media.
Addressing the timing of the controversy, Khan highlighted his impending film release and his foray into politics, hinting at potential motives behind the misinterpretation of his words. He also stressed his track record of respect for women, citing his professional collaborations and the upbringing of his daughters as testament to his values.
A recent video has come to my notice where Mr.Mansoor Ali Khan has spoken about me in a vile and disgusting manner.I strongly condemn this and find it sexist,disrespectful,misogynistic,repulsive and in bad taste.He can keep wishing but I am grateful never to have shared screen…

— Trish (@trishtrashers) November 18, 2023
The issue gained traction on social media, with various personalities, including Bharatiya Janata Party leader and actor Khushbu Sundar, condemning Khan's alleged derogatory comments. Sundar, a member of the National Commission for Women (NCW), pledged to take action against such remarks, advocating for the dignity and respect of women. Singer Chinmayi Sripaada also took to social media to and slammed Khan for his comment.
Disheartened and enraged to hear the misogynistic comments made by Mr.Mansoor Ali Khan, given that we all worked in the same team. Respect for women, fellow artists and professionals should be a non-negotiable in any industry and I absolutely condemn this behaviour. https://t.co/PBlMzsoDZ3

— Lokesh Kanagaraj (@Dir_Lokesh) November 18, 2023
Trisha Krishnan, responding to the controversy, denounced Khan's comments as sexist, disrespectful, and derogatory. She asserted her stance against sharing screen space with someone who exhibited such behavior, vowing not to collaborate with him in the future. Following which, the director of Leo, Lokesh Kanagaraj, also expressed disappointment over Khan's remarks, emphasising the importance of respect for women and fellow professionals within the industry.
The movie Leo, directed by Lokesh, featured prominent actors such as Sanjay Dutt, Arjun Sarja, Trisha Krishnan, and Mansoor Ali Khan. The controversy emerged following Khan's alleged inappropriate comments, leading to widespread condemnation and a public outcry.