Harbhajan Singh faces backlash over controversial remarks on Anushka Sharma and Athiya Shetty at World Cup final 2023

Published: Nov 19, 2023, 8:34 PM
Follow Us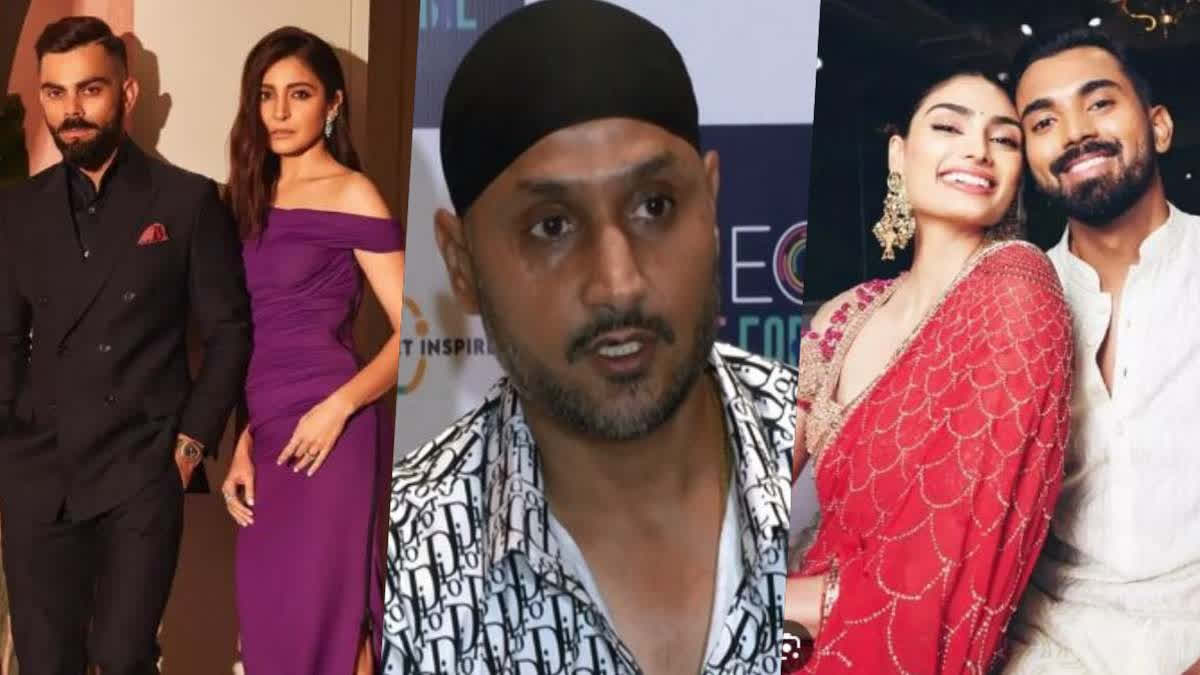 Harbhajan Singh faces backlash over controversial remarks on Anushka Sharma and Athiya Shetty at World Cup final 2023

Published: Nov 19, 2023, 8:34 PM
Follow Us
Hyderabad: The Cricket World Cup final 2023 between India and Australia turned into a Bollywood-studded affair, with celebrities like Shah Rukh Khan, Ranveer Singh, Deepika Padukone, Anushka Sharma, and Athiya Shetty gracing the event to show their support for the teams. Amidst this star-studded spectacle, former Indian cricketer Harbhajan Singh's comments about Anushka Sharma and Athiya Shetty during the match created a storm of controversy.
Harbhajan Singh, made a rather 'misogynistic' remark where he questioned the actresses' understanding of cricket.

Harbhajan, during the commentary, said, "Aur yeh main soch raha tha ki baat cricket ki ho rahi hai ya filmon ki. Kyunki filmon ke barein mein toh janta nahi kitni… pic.twitter.com/2gCjnj6QSO

— Mahua Moitra Fans (@MahuaMoitraFans) November 19, 2023
Singh's remarks were aimed at Anushka, the wife of cricketer Virat Kohli, and Shetty, who is associated with cricketer KL Rahul. The cricketer seemed to question the actresses' understanding of cricket as they engaged in conversation during the match, casting doubt on their knowledge of the game.
This sparked immediate outrage among fans and viewers. Social media became a platform for swift and vocal condemnation. One user demanded an apology from Harbhajan Singh for his comments, tagging the relevant individuals involved. Another expressed deep disappointment, labeling Singh's behaviour as disgraceful.
The situation escalated further when a commentator's insensitive remark, implying that Sharma and Shetty were perhaps discussing films instead of cricket, was widely criticized for its disrespect.
Harbhajan Singh found himself at the centre of a heated debate, with fans and spectators condemning his comments as unacceptable and demanding accountability for his remarks, which they deemed disrespectful and unwarranted towards the two actresses present at the match.