Chiranjeevi extends support to Trisha, says Mansoor Ali Khan's comment 'reek of perversion'

Published: Nov 21, 2023, 12:09 PM
Follow Us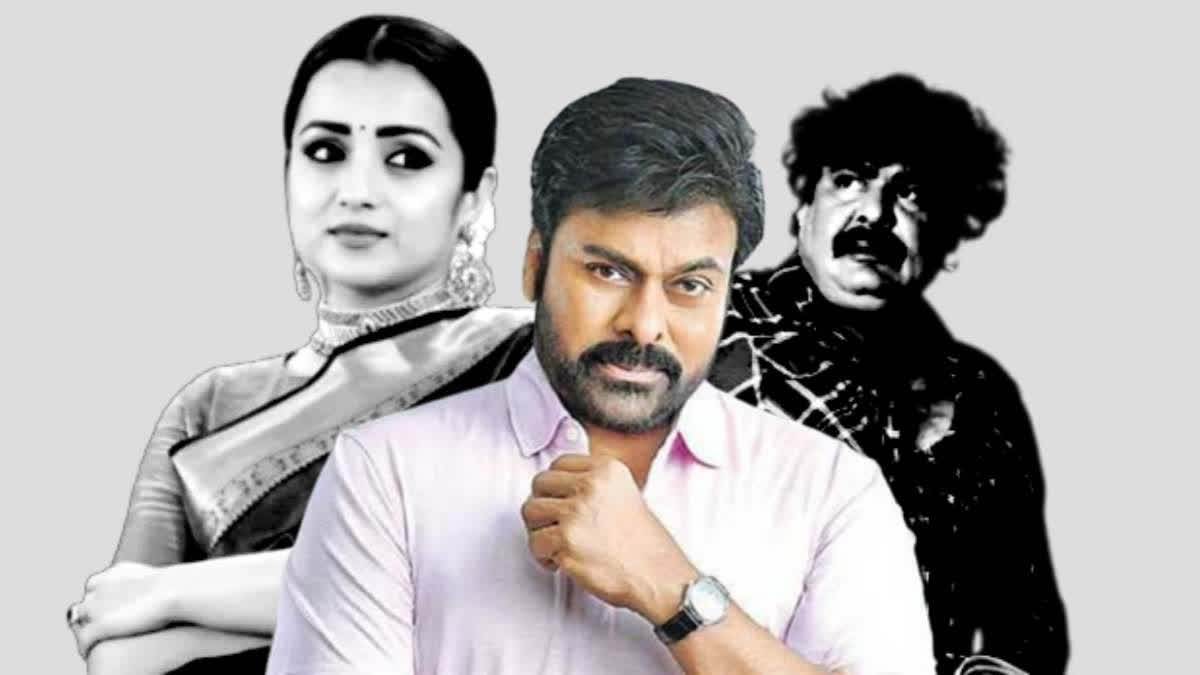 Chiranjeevi extends support to Trisha, says Mansoor Ali Khan's comment 'reek of perversion'

Published: Nov 21, 2023, 12:09 PM
Follow Us
Hyderabad: Mansoor Ali Khan's recent derogatory remarks aimed at Trisha stirred widespread condemnation and outrage across the entertainment industry. The incident didn't go unnoticed, drawing strong criticism from various quarters. Megastar Chiranjeevi joined the chorus of disapproval, publicly censuring Mansoor's comments not only for their inappropriateness towards an artist but also for their disrespect towards women in general.
The controversy erupted when Mansoor Ali Khan, during a press conference, made distasteful comments about missing an opportunity to shoot a 'bedroom scene' with Trisha. This triggered an avalanche of backlash and support for Trisha from industry peers like Lokesh Kanagaraj and Karthik Subbaraj, who stood firmly by her side.
My attention was drawn to some reprehensible comments made by actor Mansoor Ali Khan about Trisha.

The comments are distasteful and disgusting not just for an Artiste but for any woman or girl. These comments must be condemned in the strongest words. They reek of perversion.…

— Chiranjeevi Konidela (@KChiruTweets) November 21, 2023
Chiranjeevi, taking to social media (formerly Twitter), voiced his solidarity with Trisha while condemning Mansoor's remarks. His message underscored the utterly unacceptable nature of the comments, emphasizing that such behavior reeks of perversion and must be condemned in the strongest terms possible. Trisha, grateful for the support, expressed her strong condemnation of Mansoor's speech, labelling it as sexist, disrespectful, and repugnant.
A recent video has come to my notice where Mr.Mansoor Ali Khan has spoken about me in a vile and disgusting manner.I strongly condemn this and find it sexist,disrespectful,misogynistic,repulsive and in bad taste.He can keep wishing but I am grateful never to have shared screen…

— Trish (@trishtrashers) November 18, 2023
In the wake of Trisha's public response, a wave of support surged from within the industry. Prominent figures such as Leo director Lokesh Kanagaraj, actor and Bharatiya Janata Party (BJP) member, Kushbhu Sundar, singer Chinmayi Sripaada, actor-turned-politician Roja, CEO of AGS Cinemas Archana Kalpathi, director Karthik Subbaraj and more rallied behind Trisha, chastising Mansoor for his behavior and standing up against such derogatory attitudes.
The National Commission for Women is deeply concerned about the derogatory remarks made by actor Mansoor Ali Khan towards actress Trisha Krishna. We're taking suo motu in this matter directing the DGP to invoke IPC Section 509 B and other relevant laws.Such remarks normalize…

— NCW (@NCWIndia) November 20, 2023
Adding to the uproar, the South Indian Artistes' Association (SIAA) (Nadigar Sangam) took a decisive stand, imposing a temporary ban on Mansoor Ali Khan. The association demanded an apology from him and urged introspection regarding his mistake before considering any reinstatement. Meanwhile, Mansoor is yet to render an apology. He, however, issued a clarification and said his comments made in jest were taken out of context through selective editing. Meanwhile, taking suo motu in the matter, NCW directed the police chief and urged legal action under IPC Section 509 B.