National Naturopathy Day 2023: Realm of alternative medicine worldwide

Published: Nov 17, 2023, 11:50 PM
Follow Us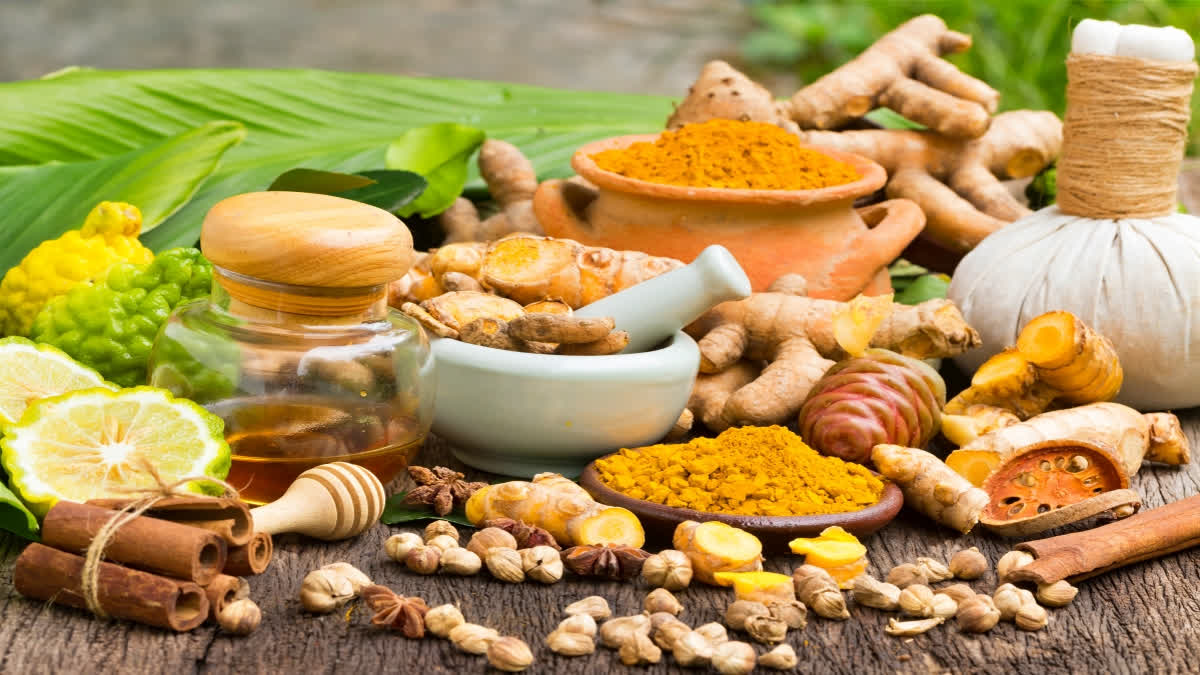 National Naturopathy Day 2023: Realm of alternative medicine worldwide

Published: Nov 17, 2023, 11:50 PM
Follow Us
Hyderabad: The Ministry of AYUSH observes National Naturopathy Day every year on November 18, to enhance public understanding of naturopathy and its benefits. Naturopathy, a prominent alternative medicine approach globally, focuses on healing and promoting natural health through the utilisation of natural resources and activities.
The observance of National Naturopathy Day is a vital initiative to disseminate knowledge and awareness about naturopathy among the general population in India and beyond. The Ministry of AYUSH orchestrates this event with the intention of educating people about the principles and advantages of naturopathic practices.
Naturopathy holds a significant place in the realm of alternative medicine, not only within India but also across various parts of the world. Its core philosophy revolves around treating illnesses and fostering overall well-being by harnessing the healing potential of natural elements.
Significance - The commemoration of National Naturopathy Day serves as a platform to emphasize the importance of creating awareness about naturopathy. This holistic approach to healthcare encourages individuals to explore natural and non-invasive methods for maintaining and restoring health. By promoting information and understanding, the celebration aims to empower individuals to make informed choices regarding their well-being, embracing the principles of naturopathy as a pathway to a healthier lifestyle.
What is Naturopathy? - Naturopathy, an ancient medical system employed globally, particularly in countries like India, stands as a holistic approach to healthcare. Often intertwined with Ayurveda due to similarities in principles, objectives, and rules, Naturopathy extends beyond a mere treatment method; it embodies a lifestyle.
Aim of Naturopathy - While Naturopathy addresses various health issues, its primary goal is sustaining overall well-being. Dietary and lifestyle regulations take precedence in naturopathic practices, guiding individuals towards a harmonious relationship with nature. Additionally, Naturopathy incorporates activities and treatments utilizing natural resources, including purification rituals, and practices related to water, sun, and soil.
Prevention assumes a central role in Naturopathy, highlighting its significance as a proactive healthcare approach. Tailoring treatments based on an individual's body, environment, and lifestyle underscores the personalised nature of naturopathic care. Natural medicines, therapies, and exercises, chosen for their minimal impact on the body, are integral components of this medical system.
Notably, Naturopathy complements allopathy and other medical methodologies, allowing for a combined approach to health management. Its focus extends beyond treating diseases to enhancing natural well-being, contributing to its appeal as a complementary healthcare option.
History- The roots of Naturopathy trace back to the advocacy of 'Hygienic Medicine' by Thomas Allinson in 1880, promoting natural diets and regular exercise. However, the widespread acceptance of Naturopathy as an alternative medicine is credited to American naturopath Benedict Lust, acknowledged as the father of Naturopathy in the U.S. The term itself is derived from the Latin word "Natura," meaning nature, and the Greek word "Patho," meaning suffering or pain, encapsulating its essence as a natural treatment.
Naturopathy in India - Dronamraju Venkatachalapathy Sarma's 1894 Telugu translation of German nutritionist Louis Kuhne's book, "The New Science of Healing," was the catalyst for the resurgence of naturopathy in India. Later, in 1904, Shri Shroti Kishan Swaroop translated it into Hindi and Urdu with the intention of advancing naturopathy. The states of Andhra Pradesh, Gujarat, Bengal, Maharashtra, and Uttar Pradesh saw the inception of the Indian naturopathy movement, where dedicated individuals made substantial contributions to the field.
Mahatma Gandhi played a role in introducing and popularising Naturopathy in India. In 1945, he became the lifetime president of the All India Nature Cure Foundation Trust, signing a deed aimed at making the benefits of Nature Cure accessible to all. The tradition of celebrating Naturopathy Day on November 18 was initiated by the Ministry of AYUSH in 2018, marking an official recognition of Naturopathy's significance in promoting natural health and well-being.