Mohammed Shami's performance is reflection of sheer hardwork, says brother Muhammad Haseeb Ahmed

Published: Nov 19, 2023, 8:03 PM
Follow Us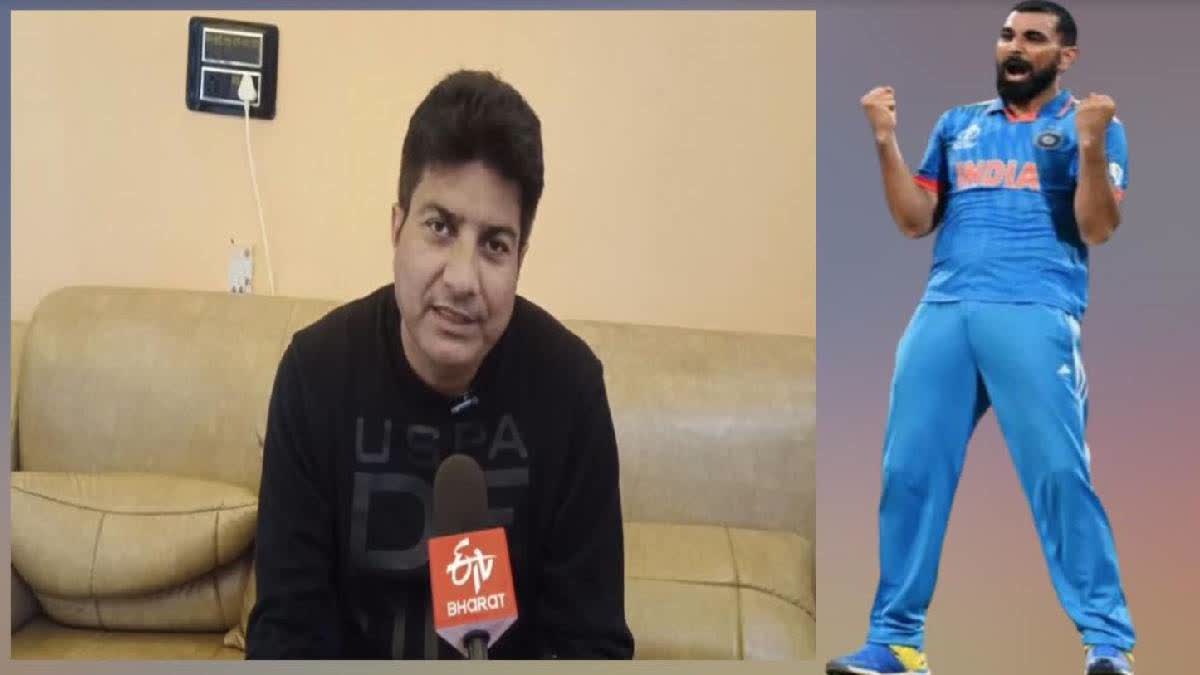 Mohammed Shami's performance is reflection of sheer hardwork, says brother Muhammad Haseeb Ahmed

Published: Nov 19, 2023, 8:03 PM
Follow Us
Moradabad: While Mohammed Shami got the first wicket in the India Vs Australia final, his family back home in a village in Uttar Pradesh's Amroha district were glued to the television set praying for his sucess. His exceptional feat in the World Cup 2023 is being celebrated not only in his village but across the country.
In an exclusive interview with ETV Bharat, Mohammed Shami's brother Mohammad Haseeb Ahmed said that it is sheer hardwork that has made the cricketer what he is today. Cricket is his passion and he spends hours practicing it, he said.
Ahmed said that Shami did not get a chance in the first two matches of the World Cup because the team combination was different. But as soon as Hardik Pandya was out of the team due to injury and Mohammed Shami was included in the team, everything changed.
There is an atmosphere of joy and excitement in Shami's village in Sahaspur Ali Nagar on Delhi Road in Amroha district of Moradabad division. Shami created history by his seven-wicket haul in semi-final and also became the first bowler to take 50 wickets in the shortest innings in the World Cup. He has taken the wickets when his team needed them the most, his brother said.
Ahmed said that Shami had a passion for cricket since the beginning. Even when he comes home, he practices for several hours, he added. Shami has worked very hard and as a result of which, he has reached at this point, he said adding that it is a matter of great pride that Prime Minister Narendra Modi has praised Shami.
On Shami taking five wickets in three matches in the World Cup, Ahmed said that it is really a matter of great happiness for any player to take five wickets three times in a tournament like the World Cup. He expressed his hope that Team India wins the final match and bags the World Cup trophy.