Modern 'saas' vs Sanskari 'bahu' in Uttar Pradesh: Mother-in-law forces daughter-in-law to wear western outfit in Agra

Published: Nov 20, 2023, 2:15 PM
Follow Us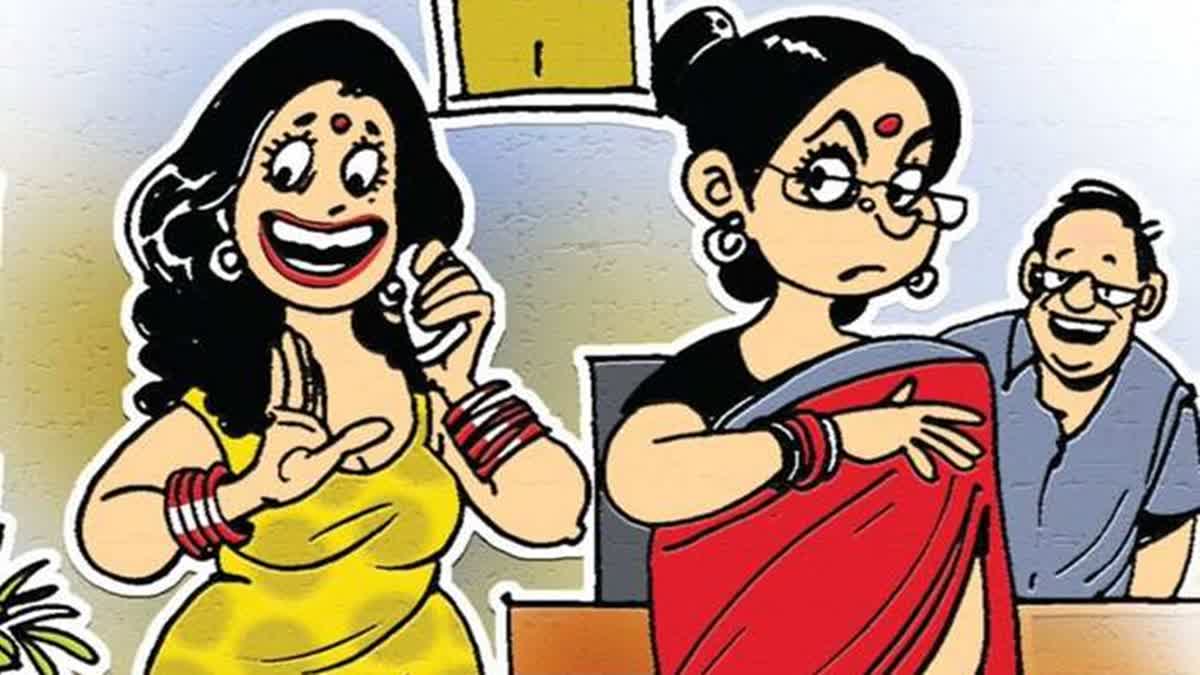 Modern 'saas' vs Sanskari 'bahu' in Uttar Pradesh: Mother-in-law forces daughter-in-law to wear western outfit in Agra

Published: Nov 20, 2023, 2:15 PM
Follow Us
Agra: Forget about the stereotypical image of a 'sanskari' mother-in-law preaching the values of Indian culture to her daughter-in-law. This 'modern saas' wearing jeans and top wants her daughter-in-law to follow the fashion so much so that she fights with her to follow her diktat! This not the traditional tiff between the Indian mother-in-law and daughter-in-law over petty issues.
The unusual dispute between the two in Uttar Pradesh's Agra is the talk of the town. The modern mother-in-law wearing jeans and top is very unhappy with her daughter-in-law's veil. The daughter-in-law alleges that the mother-in-law is pressurizing her to ditch the traditional saree and wear jeans and had a fight with her over the matter.
The matter has come to light in Hariparvat police station limits of Agra district. The daughter-in-law is now taking the help of the family counseling center organized in Agra Police Lines. The woman from Etmadpur police station area was married three months ago in Hariparvat police station area. He husband works in a private company.
On Sunday, husband, wife and family members reached the police line on the date at the family center. In her complaint, the aggrieved woman hailing from a rural area said that there was a tradition of wearing saree in her village. But after she got married, the mother-in-law does not like her wearing saree, the daughter-in-law said.
"She also makes fun of me for wearing saree and quarrels with me. She also tells me to wear jeans and top, but, I do not like to wear jeans and top," the mother-in-law said. "Whenever I tell my husband about this, he also takes his mother's side. He also asks me to wear jeans and top," she added. The woman said that when she protests, her husband beats her.
Sukanya Sharma, the nodal ACP of the Family Counseling Centre, said that efforts are made to reconcile husbands and wives,She said that on Sunday, a case of mother-in-law expressing objection to daughter-in-law wearing saree came to light. "But a reconciliation could not be achieved between the two parties.
Therefore, we have called them on the next date," she added.