"Our boys were almost winning but 'panauti'...": Rahul Gandhi slams Modi
Updated: Nov 21, 2023, 4:57 PM
|
Published: Nov 21, 2023, 4:21 PM
Follow Us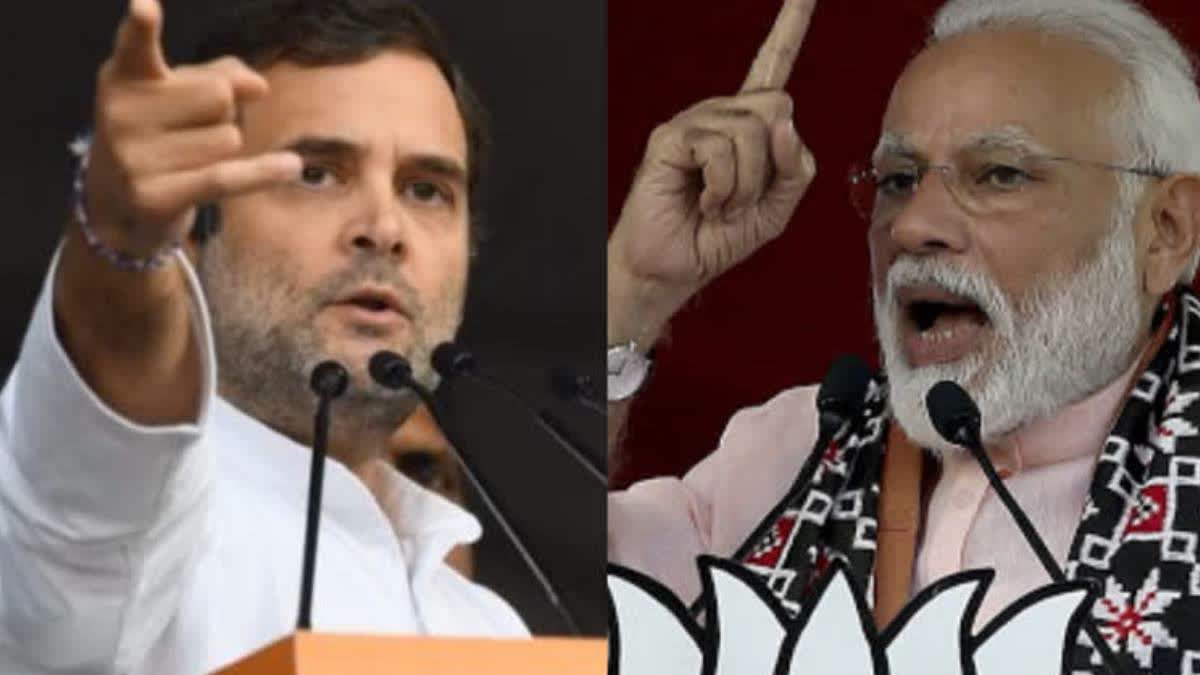 "Our boys were almost winning but 'panauti'...": Rahul Gandhi slams Modi
Updated: Nov 21, 2023, 4:57 PM
|
Published: Nov 21, 2023, 4:21 PM
Follow Us
Jalore (Rajasthan): Congress leader Rahul Gandhi on Tuesday launched a scathing attack on Prime Minister Narendra Modi, blaming him for India's defeat against Australia in the World Cup final on November 19 and terming his presence at the stadium a 'panauti' (bad omen).
Addressing an election rally in Rajasthan's Jalore district, Gandhi said that the Men in Blue would have won the match. Without naming PM Modi, he said that the team was defeated because of a 'panauti'. "Our boys were almost winning the World Cup but 'panauti' (bad omen) made them miss the trophy," he said. This comment evoked a loud round of laughter from the audience.
The Congress leader's comments came hours after the Prime Minister's Office released a video clip of PM Modi consoling Team India players after their defeat. PM Modi visited Team India's dressing room and interacted with the players. The video shows PM Modi consoling Virat Kohli and Rohit Sharma. He told Virat that such things keep happening and they have already won 10 matches in a row. He held the hands of the two players lifting their spirits. He also hugged Mohhamed Shami, the higher wicket-taker this tournament.
After the crickets expressed their gratitude to the Prime Minister on their X handles, the latter posted on X, "Dear Team India, Your talent and determination throughout the World Cup were noteworthy. You've played with great spirit and brought immense pride to the nation. We stand with you today and always". Prior to the match, PM Modi extended his best wishes to the Men in Blue through his X handle.
India, who were unbeaten till the summit clash, were totally outplayed in the final, by Australia, who went on to win their sixth World Cup title. The Pat Cummins-led side first bundled out India for 240 and then romped home in 43 overs. Glenn Maxwell hit the winning runs as celebrations erupted in the Australian camp.