'Some bad days in office, you guys did well', PM Modi tells Indian players in dressing room after World Cup loss - watch

Published: Nov 21, 2023, 12:51 PM
Follow Us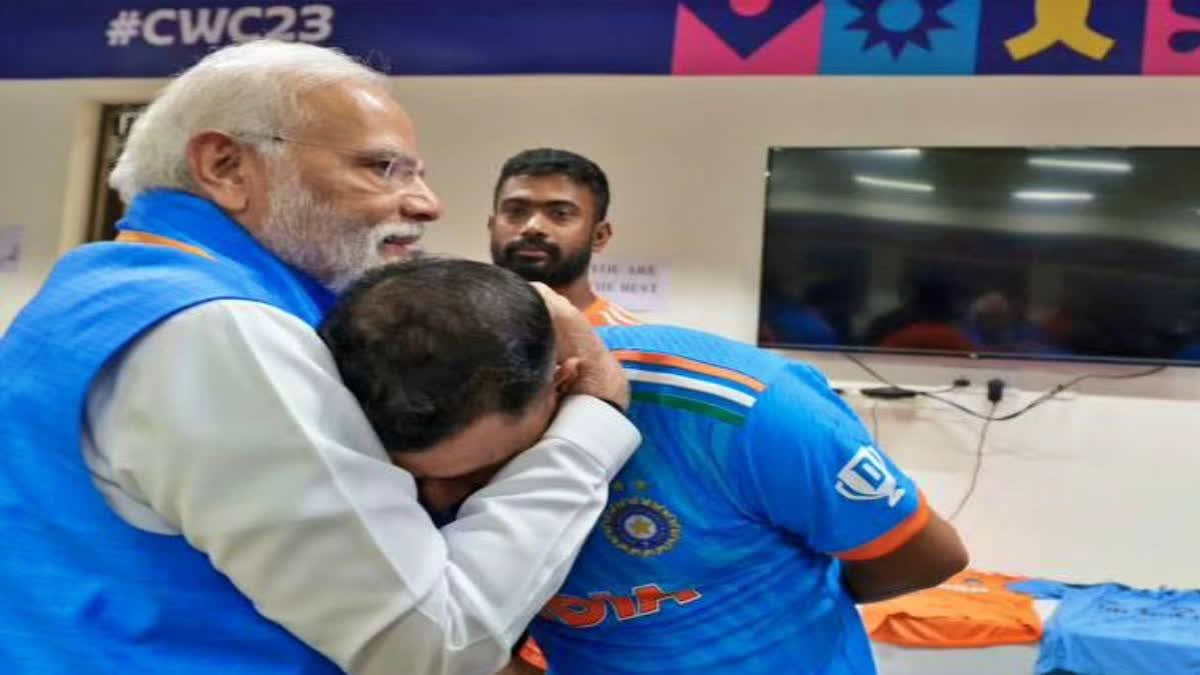 'Some bad days in office, you guys did well', PM Modi tells Indian players in dressing room after World Cup loss - watch

Published: Nov 21, 2023, 12:51 PM
Follow Us
Ahmedabad: After Prime Minister Narendra Modi's photograph with Mohammed Shami went viral post the World Cup 2023 final, a video has surfaced on social media which shows him visiting the Indian dressing room and encouraging the players to boost their morale after the heartbreaking loss.
In the video, he first meets Virat Kohli and Rohit Sharma, saying that "there are some bad days in the office". You played brilliantly in the tournament and won 10 matches before the final, he was heard telling while holding the hands of Virat and Rohit.
Next, he saw Rahul Dravid and called him for a handshake. The head coach was praised for his hard work in the competition, in the brief interaction with the Prime Minister. Ravindra Jadeja and Shubman Gill were the next ones to be greeted by the PM.
Modi then praised Shami for his prolific performance in the ICC event saying he did very well. The scene was reminiscent of when Modi famously consoled ISRO's former chairman K. Sivan soon after the first attempt to land Chandrayaan failed due to an uncontrolled descent in 2020.
He then struck up a light-hearted conversation with Jasprit Burmah in Gujarati. Shreyas Iyer, Suryakumar Yadav, Kuldeep Yadav and KL Rahul then shook hands with the prime minister as he encouraged them for their efforts as well. He also told the players that they should encourage each other in such turbulent times and also invited the whole team to Delhi for a meetup and chat.
India's long wait to win an ICC trophy was extended on Sunday as they lost against Australia on Sunday by a margin of six wickets. Travis Head was the star of the show for Australia as he smashed a hundred after they found themselves in a crisis situation as a result of three early blows. Head scored an aggressive century putting the opposition bowlers under pressure and Labuschagne supported from the other end which paved the way for Australia's victory. A million hearts were broken as a result of the loss and the players were also seen getting emotional after the conclusion of the game.
India will now play against Australia in the five-match bilateral series from November 23 and they would like to leave behind their defeat while going into the next match.