Fulfilling 7 "guarantees" is our priority: Gehlot while releasing Congress manifesto
Updated: Nov 21, 2023, 6:27 PM
|
Published: Nov 21, 2023, 1:23 PM
Follow Us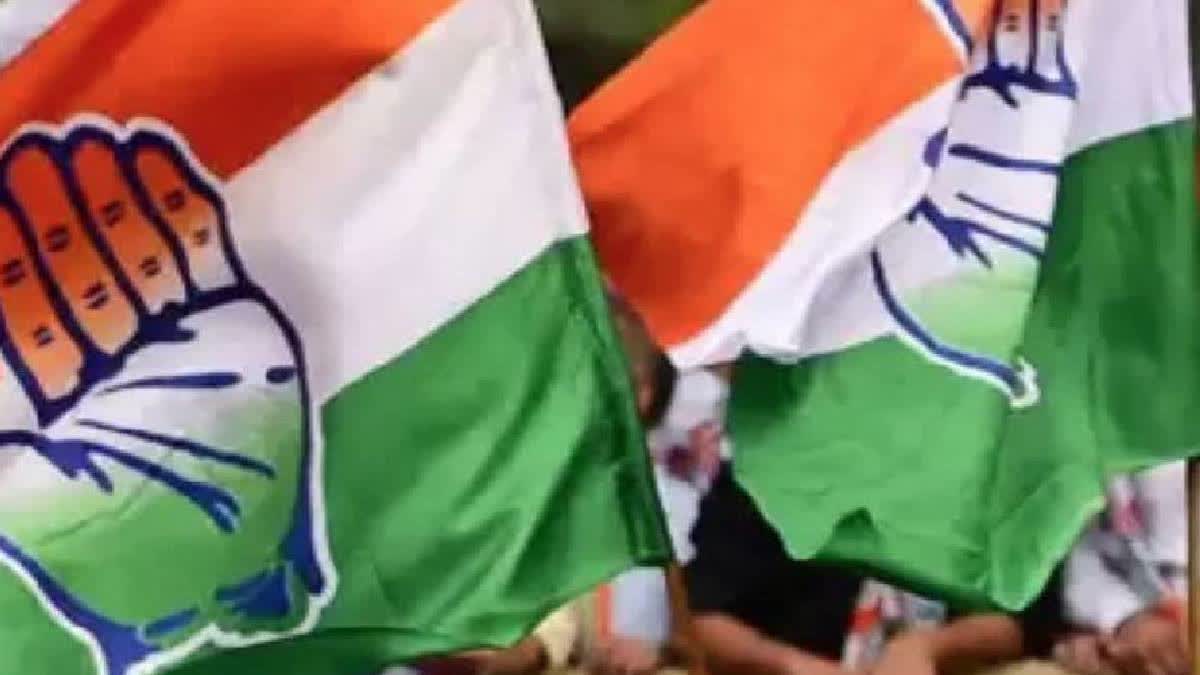 Fulfilling 7 "guarantees" is our priority: Gehlot while releasing Congress manifesto
Updated: Nov 21, 2023, 6:27 PM
|
Published: Nov 21, 2023, 1:23 PM
Follow Us
Jaipur: The Congress on Tuesday released its manifesto for Rajasthan Assembly elections scheduled on November 25. Manifesto Committee Chairman CP Joshi released it at the PCC office. Many senior Congress leaders including National President Mallikarjun Kharge, Chief Minister Ashok Gehlot, Assembly Speaker CP Joshi along with Sachin Pilot, Jairam Ramesh and others were present at the occasion.
Congress has already announced seven "guarantees" (promises) to the people of the state if the party is re-elected and fulfilling these would be the priority, Gehlot said. The party aims to create a new Rajasthan by 2030 and the manifesto has been prepared in this direction, he added.
Gehlot said that 3.32 crore people of the state provided their suggestions for 'Mission 2030' and these were kept in mind while preparing the manifesto. "Congress has always taken the manifesto seriously. We feel we should not make any promise, if we can't fulfill it," he said. Slamming the Opposition for making "paper leak" a issue, Gehlot said nowhere else has such a stringent law been initiated. Also, arrangements are in place to ensure that farmers' land is not confiscated.
"We demand Right to Social Security from the Centre. We are talking about becoming the world leader but there is malnutrition and starvation which needs to be taken care of first. In Rajasthan, our per capita income has increased in the last five years. It is our dream that Rajasthan should be number 1 in per capita income by 2030," Gehlot said.
Main points of the manifesto:

An annual incentive of Rs 10,000 to the women head of the family under the Griha Lakshmi Yojana
Farmers to be provided insurance for two animals under the Kamadhenu scheme and compensation of Rs 45,000 will be given for death of animal.
Cow dung to be purchased from cattle rearers at Rs 2 per kg.
The period of employment under the MNREGA job scheme to be increased from 100 to 150 days.
English-medium schools to be increased in the state.
Interest free loan of up to Rs 2 lakh to be given to farmers.
A new cadre to be introduced in the Panchayat for government jobs.
All villages to be connected by internet.
Guards to be appointed for women's safety.
Panchayati Raj representatives will be given monthly honorarium.
A new education policy to be introduced in the state.
Four lakh government jobs will be provided to the youth.
A total of 10 lakh people will be given employment.
Caste census will be conducted in the state after forming the government.
CCTV cameras will be installed at all public places.
Khel Mitra cadre will be appointed for the players.
The amount under Chiranjeevi scheme will be up to Rs 50 lakh.
A law will be brought for the old pension scheme for government employees.
A law to be in place for purchasing crops at minimum support price.
"All our previous promises have been fulfilled. Twenty five years ago when our government was formed, we had taken our manifesto seriously. Rahul Gandhi says either you make a promise, you don't, and if you make it, you have to keep it," Gehlot said.