Mumbai police register fir against alleged gangster Chhota Shakeel's associate for witness intimidation in extortion case
Updated: Nov 20, 2023, 2:28 PM
|
Published: Nov 20, 2023, 12:59 PM
Follow Us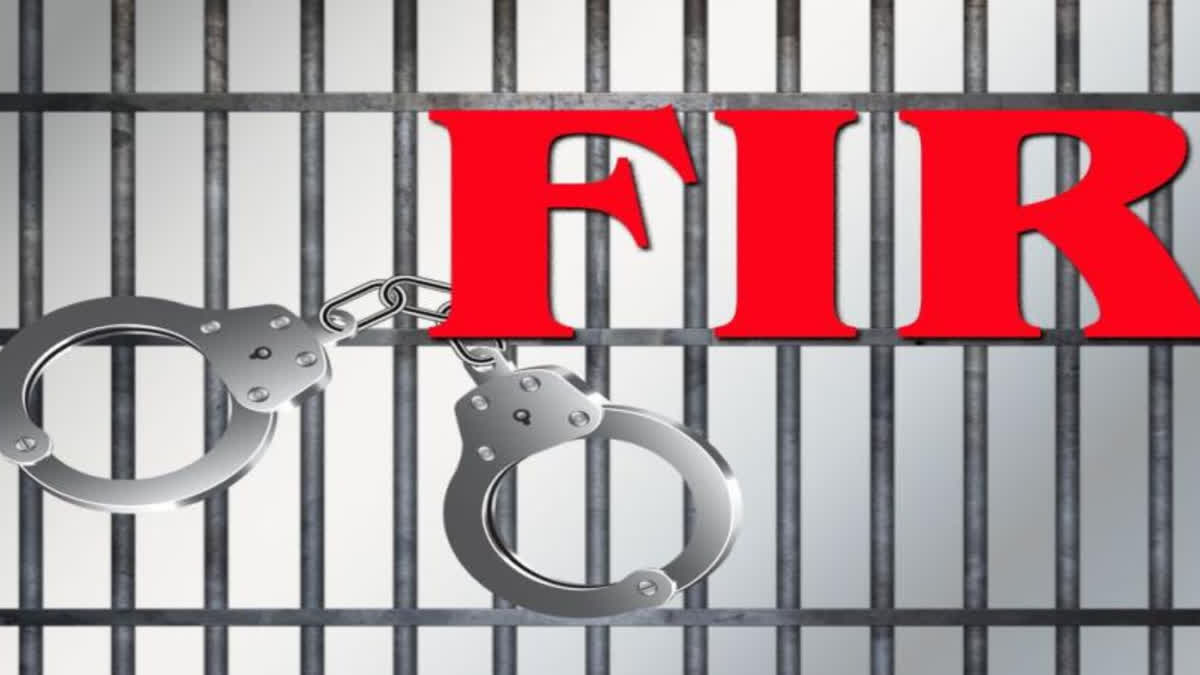 Mumbai police register fir against alleged gangster Chhota Shakeel's associate for witness intimidation in extortion case
Updated: Nov 20, 2023, 2:28 PM
|
Published: Nov 20, 2023, 12:59 PM
Follow Us
Mumbai : In a significant development, the Mumbai police have filed a First Information Report (FIR) against Riyaz Bhati, an alleged associate of fugitive gangster Chhota Shakeel. The charges stem from the intimidation of a witness in an extortion case lodged against Bhati. This revelation came from an official statement on Monday, shedding light on the intricate web of criminal activities surrounding Chhota Shakeel's network.
Riyaz Bhati is currently held in a Mumbai jail in connection with an extortion case that also involves Shakeel's brother-in-law, Salim Fruit, and five other accused individuals. The Mumbai police utilised the Maharashtra Control of Organised Crime Act (MCOCA) in the case, resulting in the judicial custody of all the accused.
The recent FIR, lodged by Khar police last week, details an alarming incident involving a 43-year-old businessman and a man named Rajesh Bajaj, allegedly acting on behalf of Bhati. According to the businessman, Bajaj coerced him into providing a favorable statement for Bhati in a case registered at the Versova police station. Bajaj reportedly brought the businessman to Versova police station, where he was allegedly threatened by Bhati himself to give a statement in his favour.
The complex saga dates back to 2021 when the businessman's associate filed a case against Bhati at the Versova police station. The complaint outlined Bhati's alleged manipulation of the associate's wife, forcing her into a sexual relationship with the businessman and his friend under the pretext of financial gain.
The extortion element of the case emerged when Bhati allegedly demanded money from the businessman and his friend, exploiting their involvement with his wife. Matters escalated in August of this year when Bajaj, reportedly linked to the Chhota Shakeel gang, warned the businessman against interfering with the gang.
On November 4, as the businessman prepared to appear in court regarding the Versova police case, he received a call from Bhati, instructing him to dissuade other witnesses from filing complaints. Shocked by the call, as Bhati was believed to be incarcerated, the businessman recorded the conversation and promptly reported the incident to Khar police.
The subsequent FIR against Bhati, his son, and Bajaj includes charges under various sections of the Indian Penal Code, such as threatening a person to give a false statement, criminal intimidation, and common intention. The police are actively investigating the case, unraveling the layers of criminality associated with Chhota Shakeel's network.