'Looks as if Modi will bowl, Amit Shah will bat': Sanjay Raut slams BJP, says it turned India vs Australia final into 'political event'

Published: Nov 19, 2023, 6:18 PM
Follow Us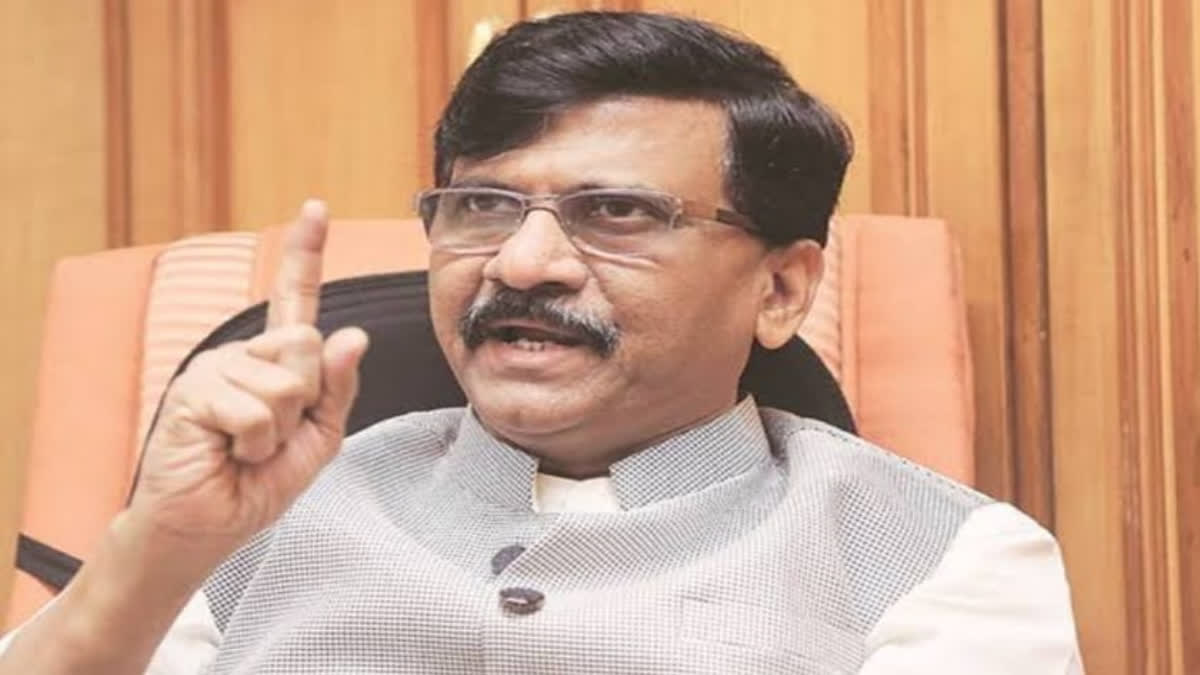 'Looks as if Modi will bowl, Amit Shah will bat': Sanjay Raut slams BJP, says it turned India vs Australia final into 'political event'

Published: Nov 19, 2023, 6:18 PM
Follow Us
Mumbai: Shiv Sena (UBT) leader Sanjay Raut on Sunday took a dig at BJP ahead of the World Cup final between India and Australia as he alleged that the championship clash at Ahmedabad had the appearance of an event of the saffron party rather than a cricketing spectacle.
Ahmedabad's Narendra Modi Stadium, which is the world's largest cricket stadium with a capacity of 1.32 lakh, is currently hosting the final of the World Cup between India and Australia.
"It looks as if PM Modi will bowl, Amit Shah will bat and BJP leaders will man the boundary as the World Cup final unfolds today," Raut said. The final between the two-time champions and the five-time winners is being staged at the Narendra Modi Stadium, which is acknowledged as the biggest cricketing arena in the world.
In a swipe at Prime Minister Narendra Modi, who will be in attendance at the match later in the day, Raut said, "There is no need to bring politics into cricket but it is being done in Ahmedabad." "I won't be surprised if we get to hear later, should India win the World Cup, that we lifted the trophy because PM Modi was in attendance. Anything can happen in the country these days," the Rajya Sabha MP claimed.
Prime Minister Narendra Modi and Australia's Deputy Prime Minister Richard Marles will watch the ICC Cricket World Cup final on Sunday, according to an official release issued on Saturday. The final features the two cricketing giants 20 years after they last met in the championship clash for the 2003 edition at the Wanderers in Johannesburg. India finished on the losing side then. The hosts are eyeing a payback this time.
Raut also claimed cricket had been moved from Mumbai, which was the nation's traditional powerhouse in the game, to Ahmedabad as the BJP wanted to hold a "political event". "The World Cup (final) is happening in Ahmedabad. Earlier, Mumbai was the Mecca of cricket. All such events were organised in Delhi, Mumbai or at the Eden Gardens in Kolkata. Entire cricket was moved from Mumbai to Ahmedabad because they (BJP) want to a do political event," Raut claimed.