Dalit youth assaulted, 'urinated on' in Andhra Pradesh's NTR district
Updated: Nov 3, 2023, 6:08 PM
|
Published: Nov 3, 2023, 12:26 PM
Follow Us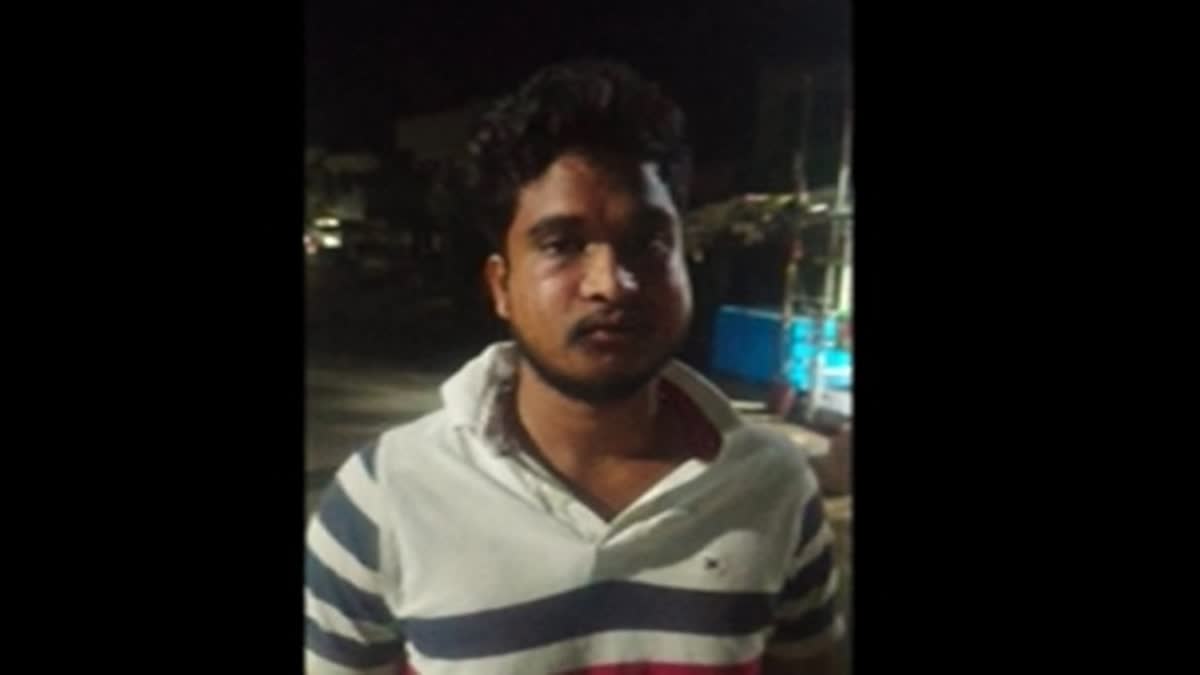 Dalit youth assaulted, 'urinated on' in Andhra Pradesh's NTR district
Updated: Nov 3, 2023, 6:08 PM
|
Published: Nov 3, 2023, 12:26 PM
Follow Us
Kanchikacharla: In a shocking incident of alleged caste based violence, a Dalit youth was assaulted and urinated upon by upper caste youth in NTR district of Andhra Pradesh, the victim said. The victim has lodged a complaint at the local police station after which the cops have launched an investigation into the incident.
The shocking incident has come to light in Kanchikacharla area of NTR district on Wednesday. The victim has been identified as Kandru Shyamkumar, a resident of Kanchikacharla Ambedkar Colony. Shyamkumar, a Dalit member, said that at around 8:30 pm on Wednesday, someone called him and told him that there was a fight going on near Shivsai Kshetra and asked him to come to the spot.
Soon Shyamkumar along with another friend went there on a bike. On reaching the spot, six youths forced Shyamkumar into a car that had already been rented and was taken to Guntur district, he said. His friend who came with him informed his friends and the police about the incident. The victim said that after being forced into the car, he was severely beaten for hours.
He alleged that when he pleaded that he was thirsty, the accused stopped the car, brought him out of the vehicle and urinated on him in the middle of the road. Shyamkumar said that the accused passed caste slurs against him. As he was bleeding profusely, they wiped the blood stains with his T-shirt and gave him another T-shirt.
The victim further alleged that the accused also robbed his gold chain and Rs 7,000 cash adding they also threatened to kill him if he complained to the police. The victim said that the accused left him in the car near the Guntur tollgate and fled. The victim called his brother about the attack and came to the Vijayawada bus stand driving the car.
There his brother took the victim in the car and came to Kanchikacharla police station at around 2 am and lodged a complaint. Later, the victim was shifted to Nandigama Government Hospital. Shyamkumar alleged it to be a revenge attack after a fight between two groups of students last year. Shyamkumar from Kanchikacharla Ambedkar Colony completed his degree from Nandigama Private College.
He said that last year there was a fight between his friends and a young man who had completed engineering at a local college. On Wednesday morning, the young man came to the college to get his certificate where an argument took place between Shyamkumar and the young man. Nandigama Rural CI IV Nagendrakumar said that the victim has complained about the attack adding action will be taken as per law.