ChatGPT vs Grok: Sam Altman takes a jibe at Elon Musk's Grok AI chatbot

Published: Nov 10, 2023, 3:29 PM
Follow Us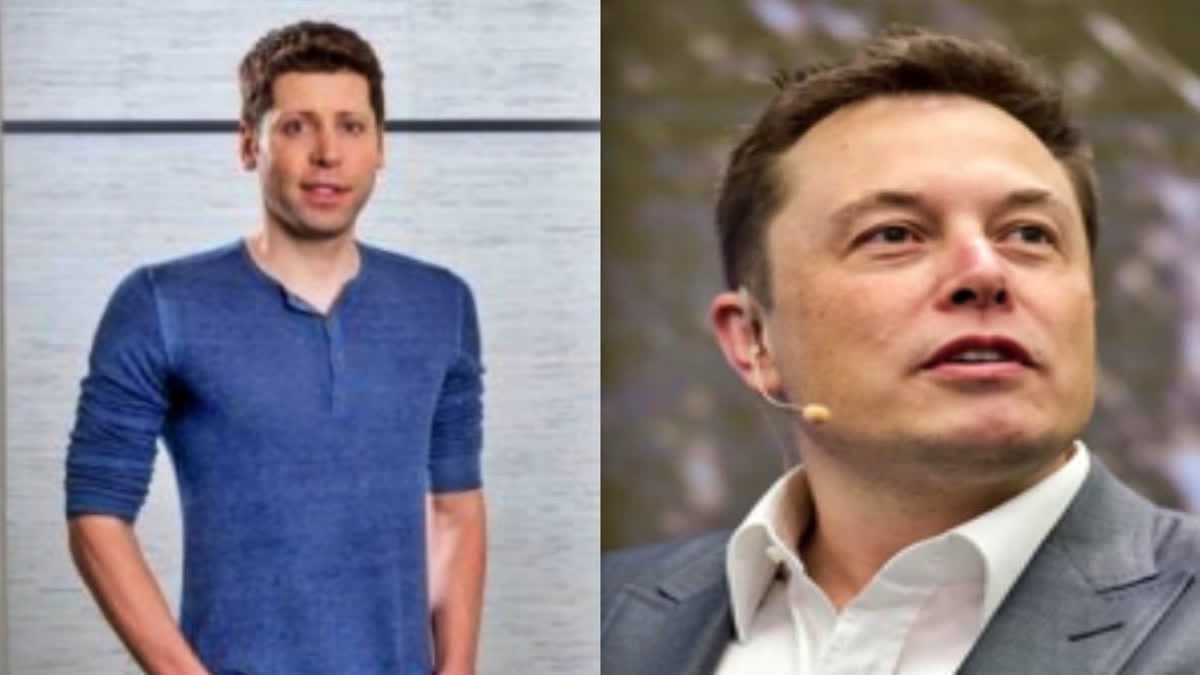 ChatGPT vs Grok: Sam Altman takes a jibe at Elon Musk's Grok AI chatbot

Published: Nov 10, 2023, 3:29 PM
Follow Us
Hyderabad: OpenAI CEO Sam Altman took a jibe at Elon Musk's latest AI creation Grok on Friday. Altman's tweet emphasised the efficiency of GPTs, showcasing ChatGPT's ability to tailor chatbots to user preferences. This move adds fuel to the speculated rivalry between the two tech giants.
Tech enthusiasts recently witnessed a series of announcements in the world of Artificial Intelligence with the billionaire Elon Musk announcing xAI's chatbot 'Grok' and OpenAI organising its first ever developer conference. OpenAI CEO Sam Altman also unveiled the latest version of ChatGPT GPT-4 Turbo.
Altman directed GPT Builder to fashion a chatbot with a touch of "cringey boomer humour," naming it Grok. The response from GPT Builder introduced the new chatbot named Grok and sought Altman's opinion on the name. Altman, in his post, shared a screenshot of ChatGPT's latest version, which lets users create fully customised AI chatbots called GPTs. In the screenshot, Altman commands ChatGPT, "Be a chatbot that answers questions with cringey boomer humour in an awkward shock-to-get-laughs sort of way".
Altman not only downplayed Musk's Grok model but also highlighted the latest capabilities of ChatGPT. Musk has yet to respond, while Altman's tweet has gained substantial traction.
Elon Musk unveiled Grok on November 4, designed to provide witty answers across various topics on the X platform. Altman's tweet contrasted this by showcasing OpenAI's advancements, particularly at DevDay 2023. The conference introduced innovations such as the Assistants API, GPT-4 Turbo, Custom GPTs creation, and the GPT Store for monetization. Copyright Shield, aimed at safeguarding users from copyright issues, was also announced.
ChatGPT's interface has been revamped with a knowledge base updated to April 2023 incorporating features like PDF search. The Startup Mentor programme demonstrated the creation of specialised GPTs for tailored advice, further solidifying ChatGPT's status as a sought-after consumer application since its introduction in November 2022.