Woman undergoes 7 reconstructive surgeries in arm after accident
Published on: Jul 10, 2019, 10:43 PM IST


Woman undergoes 7 reconstructive surgeries in arm after accident
Published on: Jul 10, 2019, 10:43 PM IST

New Delhi: A 26-year-old woman got a new lease of life after undergoing seven reconstructive surgeries at a hospital here, spanning over three months, doctors said Wednesday.
Kirty Kishore was riding a two-wheeler and on way back from the workplace when a crane fell on her right hand near a highway construction site in Ghazipur two years ago, barely few months ahead of her marriage.
The severity of the injury was very high and the patient was in a state of shock when brought to the emergency ward of Max Hospital in east Delhi's Patparganj on August 29, 2017, the hospital authorities said.
She was operated after that and was recovering for the last two years.
Followed by two years of the recovery period, doctors successfully helped her regain functionality in her right arm.
Kishore shared her experience with reporters on Wednesday.
Doctors said she had suffered serious injury in the right upper limb, involving bone, joint, tendon, nerve, muscle, blood vessels and skin.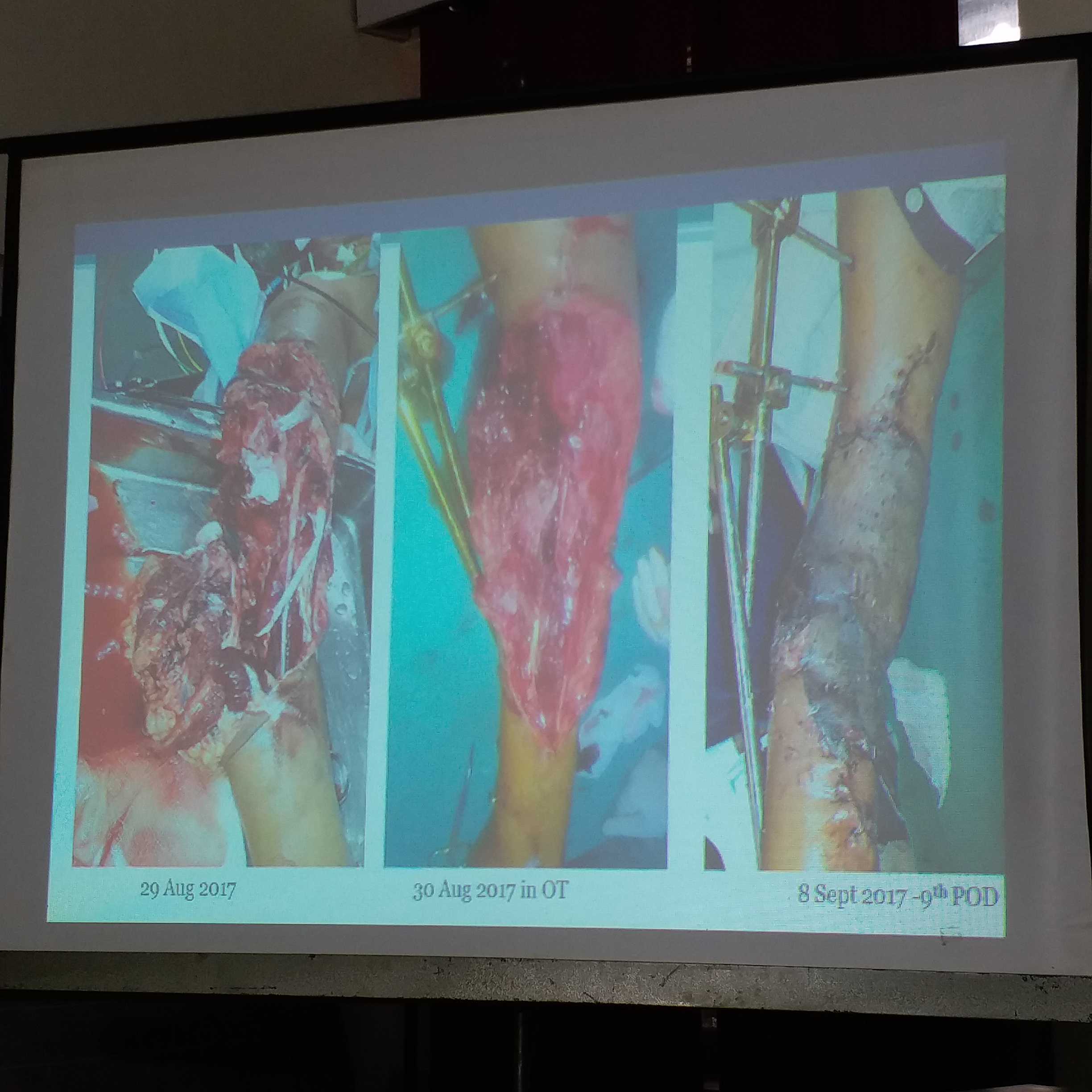 Kishore was leading a healthy, independent and fulfilling life before being hit by the unfortunate accident, in which the lower part of her right arm was "almost detached," doctors said.
The team treating her decided to perform multiple reconstructive surgeries over a period of time.
The success rate of such procedures are "almost 20-30 percent", said Manoj Johar, Director, Aesthetic and Reconstructive Surgery, at the hospital, who led the team.
"Before reaching Max hospital, she was taken by a passer-by to another hospital where she received emergency treatment for stabilisation.
"When her case was presented to us (at Max), we immediately knew the road to recovery will be long and tedious not only for the patient but for us also, as the medical challenge was immense," he informed.
She was engaged and just two months away from tying the knot (October 2017) when the accident occurred. Her right hand was badly crushed, skin damaged, tissues distorted completely and bones and joints were disoriented, the hospital said.
"Her first surgery went up to almost eight hours, and most of her subsequent surgeries also took an equally long time.
"Firstly, she underwent an operation for an urgent limb salvage surgery involving a team of doctors from plastic surgery, anesthesia, orthopedics, and vascular surgery department and then shifted to ICU care for close monitoring and observation," Johar added.
The medical recovery took her two years but the love and support which she got from her husband and family helped her to recover from the trauma - both at the physical and psychological levels.
The patient was advised a few specific post-operative precautions like- physiotherapy and alternative healing methodologies.
Her fiancé turned out to be her strength and stood beside her during her times of trial, before they got married on January 22, last year, within five months of the dreadful accident, post the surgery, hospital authorities said.

Also read| Rose Valley scam: After Prosenjit, ED summons Rituparna