World Contraception Day 2023: Is it safe to adopt contraceptive measures?

Published: Sep 25, 2023, 11:58 PM
Follow Us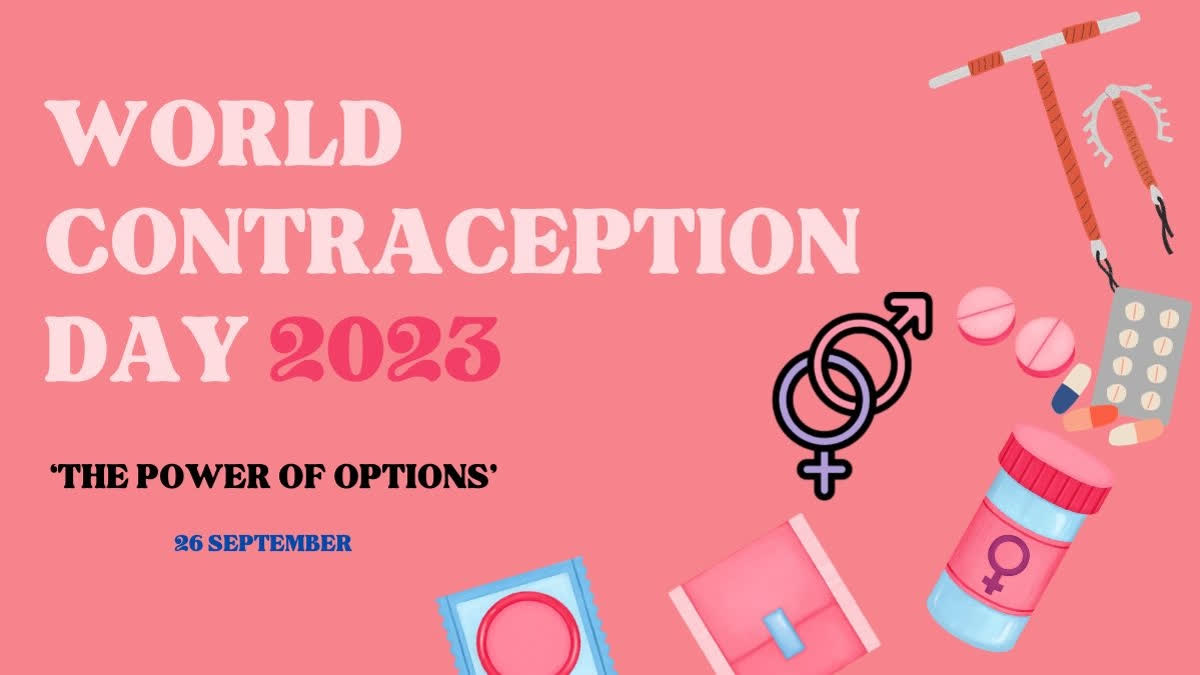 World Contraception Day 2023: Is it safe to adopt contraceptive measures?

Published: Sep 25, 2023, 11:58 PM
Follow Us
Hyderabad: World Contraception Day is observed annually on September 26 across the globe to urge the people on the need to address and manage population growth, ultimately prompting advocacy for contraception.
History: The genesis of "World Contraception Day" traces back to 2007 when the World Planned Parenthood Organisations declared the deliberate choice of contraception as a pivotal step for the world. Contraception, as a deliberate decision to control childbirth, was recognised as an essential aspect of family planning.
The major concern is the reluctance of a significant portion of the population to adopt contraceptive methods. Contraceptive pills are a commonly discussed means of contraception, however, uncertainties about their safety and efficacy persist.
Need for World Contraception Day: Currently, over 25 crore women, who don't want to get pregnant, are not using safe or modern methods of contraception. According to the UNFPA survey, at least 17.2 crore people are not using any form of contraception. Thus, there is a need for a day like World Contraception Day to create awareness of the importance of contraception worldwide.
What is contraception?: Contraception is birth control by the use of medicines, devices, or surgery to prevent pregnancy. Contraception encompasses a range of methods employed to prevent unwanted pregnancies. However, there is a considerable lack of accurate knowledge among many individuals regarding this crucial subject.
Types of contraception: There are in total four types of contraceptives that are recognised, each serving a specific purpose. The first, and the most prevalent type involves the use of male or female condoms. Herbal contraception, the second type, also known as hormonal contraception, is another method employing contraceptive pills. Additionally, intrauterine contraceptive devices and surgical sterilisation represent viable contraception options.
Are birth control pills safe?: According to the experts, one should always consult a healthcare professional before using birth control pills. Two types of contraceptive pills, regular and emergency. However, the misuse of emergency contraceptive pills can lead to adverse effects. Responsible consumption, as per a doctor's advice and after necessary tests, is considered safe and effective.
Cardiovascular side effects?: It is crucial to acknowledge potential cardiovascular side effects associated with contraceptive medication. Excessive use of contraceptive pills can heighten the risk of strokes. Adverse outcomes such as hyper cholesterolemia, urinary retention and hormonal imbalances are observed in cases of overuse.
The theme for World Contraception Day 2023: The day's theme for 2023 has been designated as "The Power of Options". This theme emphasises the indispensable role of contraceptive choices in regulating human reproductive health. Empowering individuals with various contraceptive options is fundamental to achieving comprehensive reproductive healthcare on a global scale.