Bihar: Two brothers shot dead while returning from Chhath puja, four others injured
Updated: Nov 20, 2023, 11:51 AM
|
Published: Nov 20, 2023, 10:09 AM
Follow Us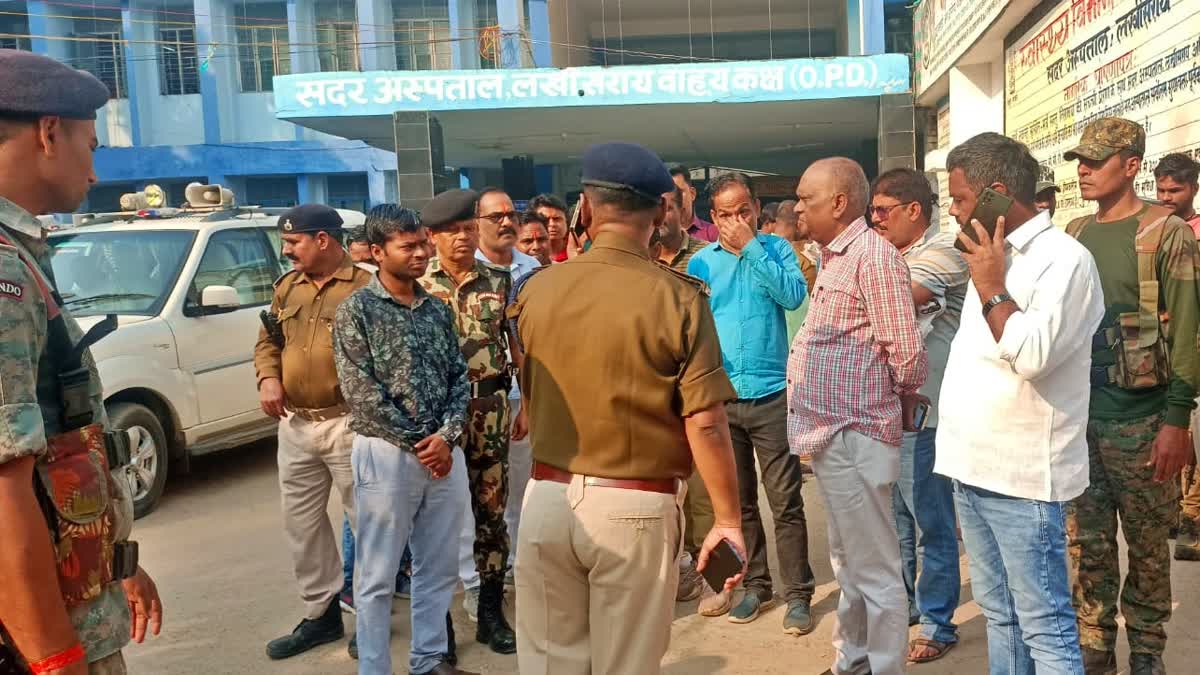 Bihar: Two brothers shot dead while returning from Chhath puja, four others injured
Updated: Nov 20, 2023, 11:51 AM
|
Published: Nov 20, 2023, 10:09 AM
Follow Us
Lakhisarai: In a shocking incident reported on the Chhath festival in Bihar, two siblings were shot dead while four other family members were injured after being shot at by a local resident while returning from the morning prayers in Lakhisarai district of the state on Monday morning, sources said. It is learnt that the family was returning home from Chhath Ghat in Punjabi Mohalla under Kabaiya police station of Lakhisarai when assailants opened fire on them.
A spokesman for the District Police Lakhisarai while confirming the incident, identified the slain as Chandan Jha and Rajnandan Jha, 31-years-old sons of Shashibhushan Jha. Shashibhushan Jha himself, his another son Durga Jha, daughter-in-law Lovely Devi, wife Rajnandan Jha and Preeti Devi, wife of Kundan Jha were injured due to bullet injuries, police said.
The injured were sent to a local hospital in Lakhisarai from where they have been referred to Patna for specialised treatment. Police identified the accused as Ashish Chaudhary, resident of Punjabi Mohalla Ward No. 15, located under Kavaiya police station. The motive of the killings was also not clear at the time this report was filed. Soon after the incident, District Magistrate Amarendra Kumar, SP Pankaj Kumar, ASP Roshan Kumar rushed to the spot with the police force to probe the fatal attack.
कवैया थानांतर्गत स्थित पंजाबी मुहल्ला वार्ड नंबर 15 निवासी आशीष चौधरी के द्वारा फायरिंग किया गया है जिसमे 1.चंदन झा उम्र 31 वर्ष पे० शशि भूषण झा एवं 2.राजनंदन झा उम्र 31 वर्ष पे शशि भूषण झा दोनों को गोली लगने से मृत्यु हो गई है तथा गंभीर रूप से घायल (1/3)#BiharPolice

— Lakhisarai Police (@LakhisaraiP) November 20, 2023
Police have launched an investigation into the incident. "Raids are being conducted to arrest Ashish Chaudhary. Lakhisarai Police appeals to all of you to cooperate with the police in maintaining peace. Legal action will be taken against the culprit," added police.