World Day for the Prevention of and Healing from Child Sexual Exploitation, Abuse, and Violence

Published: Nov 17, 2023, 11:54 PM
Follow Us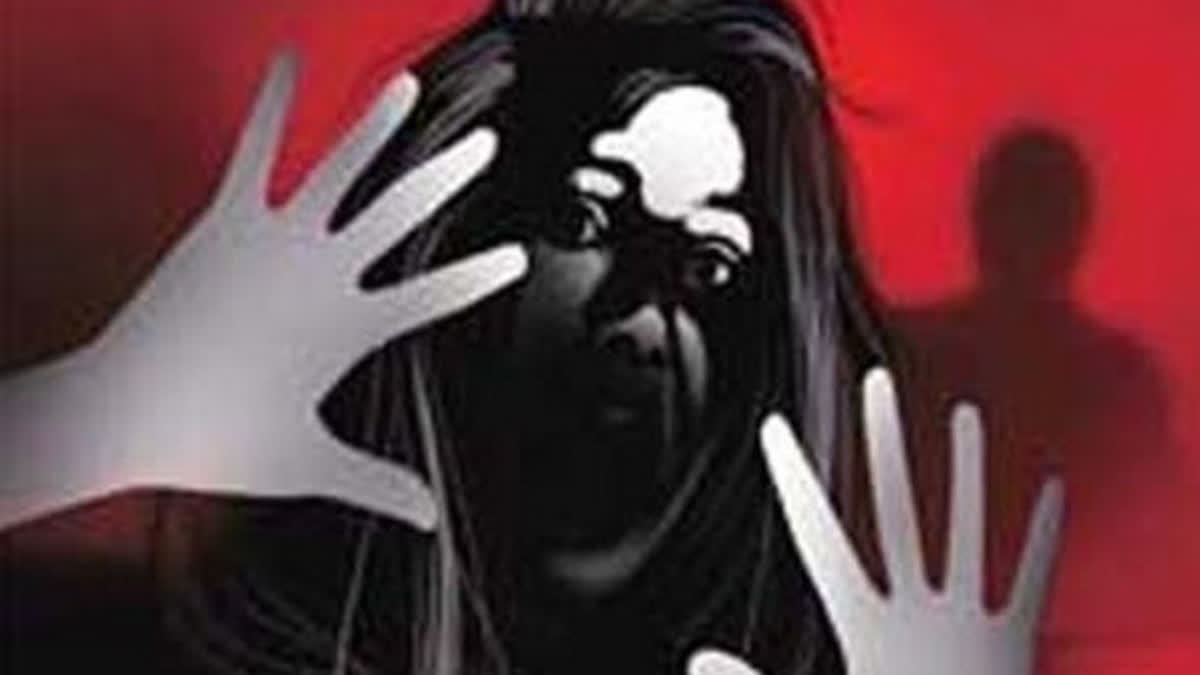 World Day for the Prevention of and Healing from Child Sexual Exploitation, Abuse, and Violence

Published: Nov 17, 2023, 11:54 PM
Follow Us
Hyderabad: The United Nations made a significant move on November 18, 2022 by passing a resolution dedicated to observing the World Day for Prevention of and Healing from Child Sexual Exploitation and Violence. The primary aim behind this initiative was to shine a spotlight on the painful trauma of child sexual abuse, urging Governments worldwide to take decisive action against this issue.
WHO stats on child abuse- The World Health Organization(WHO) reports alarming statistics, indicating that millions of children fall victim to sexual violence each year. This harsh reality go beyond geographical borders and societal strata, affecting countless young lives globally. This vulnerability of forced sex, exploitation, and abuse, both online and offline. Even in times of armed conflicts, children find themselves subjected to these horrific violations.
In a world struggling with multiple challenges, including the aftermath of COVID-19 pandemic, conflicts, climate change, and disasters, the inadequacy of actions taken to address root causes such as growing inequalities, deepening poverty and structural discrimination continues to worsen the situations that leave children exposed to exploitation, abuse, and violence.
Background- The issue of child sexual exploitation and abuse is not just a violation of human rights, it's a severe public health crisis that profoundly impacts global health and development.
The consequences for child victims and survivors encompass long-lasting negative impacts on their physical, mental, and sexual health and development. Surprisingly, many victims and survivors never come forward to disclose their experiences or to seek justice, or support due to the overwhelming shame associated with such incidents. The after effects of child abuse are much worse, affecting not only the immediate well-being of the victims but also carrying lifelong consequences.
Within the framework of the 2030 Agenda for Sustainable Development, placing the dignity of children and their fundamental right to live free from violence as a priority on the international development agenda becomes paramount.
This involves a concerted effort towards implementing a range of goals and targets outlined in the 2023 Agenda, specifically aimed at ending exploitation, abuse, trafficking, torture, and all forms of violence against children. Moreover, eliminating harmful practices such as child marriage and female genital mutilation is crucial, as they significantly contribute to placing children at a risk of experiencing sexual exploitation, abuse and violence. The resolution passed by the United Nations underscores the urgency and necessity of global collaboration to protect children, ensuring their safety and well-being while striving to eradicate the scourge of child sexual exploitation and violence from our societies.
The United Nations invites all Member States, relevant organizations of the United Nations system and other international organizations, world leaders, faith actors, civil society, including non-governmental organizations, academic institutions, and the private sector, and other relevant stakeholders to commemorate the World Day for the Prevention of and Healing from Child Sexual Exploitation, Abuse, and Violence each year in a manner that each considers most appropriate.
This includes commitments to ensure quality education and to raise public awareness of those affected by child sexual abuse and the need to prevent and eliminate child sexual exploitation, abuse, and violence, including online and offline. There is an imperative to hold perpetrators to account, ensure the access of survivors and victims to justice and remedies, as well as to facilitate open discussion on the need to prevent and eliminate their stigmatization, promote their healing, affirm their dignity, and protect their rights.
Global statistics reveal dark realities of violence
An estimated 120 million females under 20 years old worldwide have endured various forms of forced sexual violations. Unfortunately, there are no exact global estimates available for sexual violence against boys. However, data from 24 predominantly high- and middle-income countries indicate a prevalence ranging from 8% to 31% among girls and 3% to 17% among boys under 18 years old.
Startlingly, 1 in 4 children under the age of 5 live with a mother who is a victim of intimate partner violence, emphasizing the broad reach and pervasive nature of this form of abuse.
The impact of adverse childhood experiences is profound. Adults who have undergone 4 or more Adverse Childhood Experiences, which include physical, sexual, and emotional abuse, are seven times more likely to become involved in interpersonal violence as either victims or perpetrators. Additionally, they are 30 times more likely to attempt suicide, underlining the long-term repercussions of early traumatic experiences.
Disturbingly, 1 in 20 men have admitted to engaging in online sexualised behaviour towards children below the age of 1, highlighting the alarming nature of online exploitation targeting the most vulnerable members of society.
These statistics underscore the urgent need for concerted global efforts to address and combat various forms of violence, particularly those inflicted upon children and the profound impact they have on both immediate and long-term well-being.