Union Minister Jyotiraditya Scindia inaugurates Udaan Bhawan; e-Wallet payment system Bharat Kosh

Published: Sep 18, 2023, 9:46 PM
Follow Us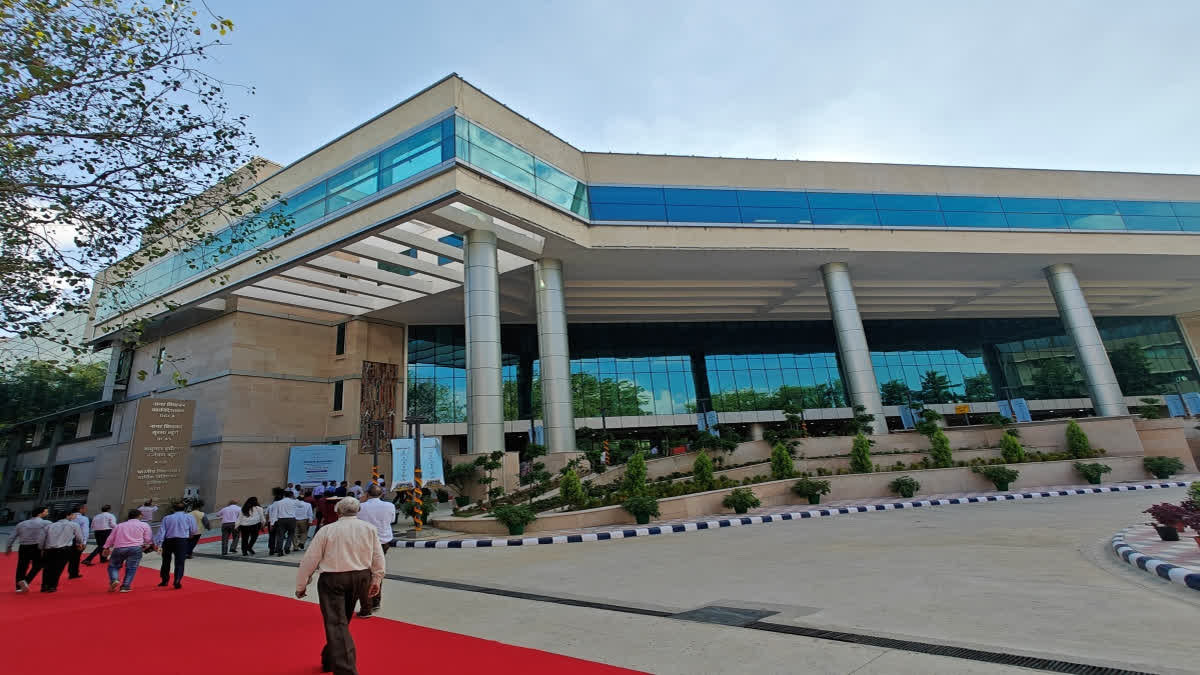 Union Minister Jyotiraditya Scindia inaugurates Udaan Bhawan; e-Wallet payment system Bharat Kosh

Published: Sep 18, 2023, 9:46 PM
Follow Us
New Delhi: Union Civil Aviation M Jyotiraditya Scindia on Monday inaugurated the integrated office complex for aviation regulators in the national capital. The newly constructed Udaan Bhawan will now be the common office complex for the Directorate General of Civil Aviation (DGCA), Bureau of Civil Aviation Security (BCAS), Airports Economic Regulatory Authority (AERA), Aircraft Accident Investigation Bureau (AAIB and Airports Authority of India (AAI) .
The Civil Aviation Minister also opened the advanced deposit e-Wallet payment system, Bharat Kosh. During his address, Scindia said, "As we stand here today, inaugurating Udaan Bhawan, along with that unveiling, we're also opening our advanced deposit e-Wallet payment system Bharat Kosh. It will enable faster, quicker, more secure payment systems through our Civil Aviation Ministry system."
"We have also inaugurated the two new aircraft that were bought by the Airports Authority of India. The newly purchased aircraft will be able to charter the ground navigation aid systems across multiple airports... that truly means ensuring our ILS systems at every single airport are operating in the manner that they should," he added.
Addressing the media while on a walkthrough along with the officials at the newly constructed building, the Union minister said that, "Today is a historic day for the civil aviation sector of India. Along with the rapid expansion of our sector, there is also a commensurate strengthening of the governmental infrastructure to ensure that we are able to service the needs of our sector. Udaan Bhawan will herald a new era of collaboration, and working together, and will give a new impetus to the civil aviation sector. All five agencies of the Civil Aviation Department will come under one roof."
Minister of State for Civil Aviation Gen (retd.) VK Singh and civil aviation secretary, Vumlunmang Vualnam, among others, were also present at the inaugural function.