'Go First crisis certainly, not good for civil aviation industry'

Published: May 19, 2023, 1:14 PM
Follow Us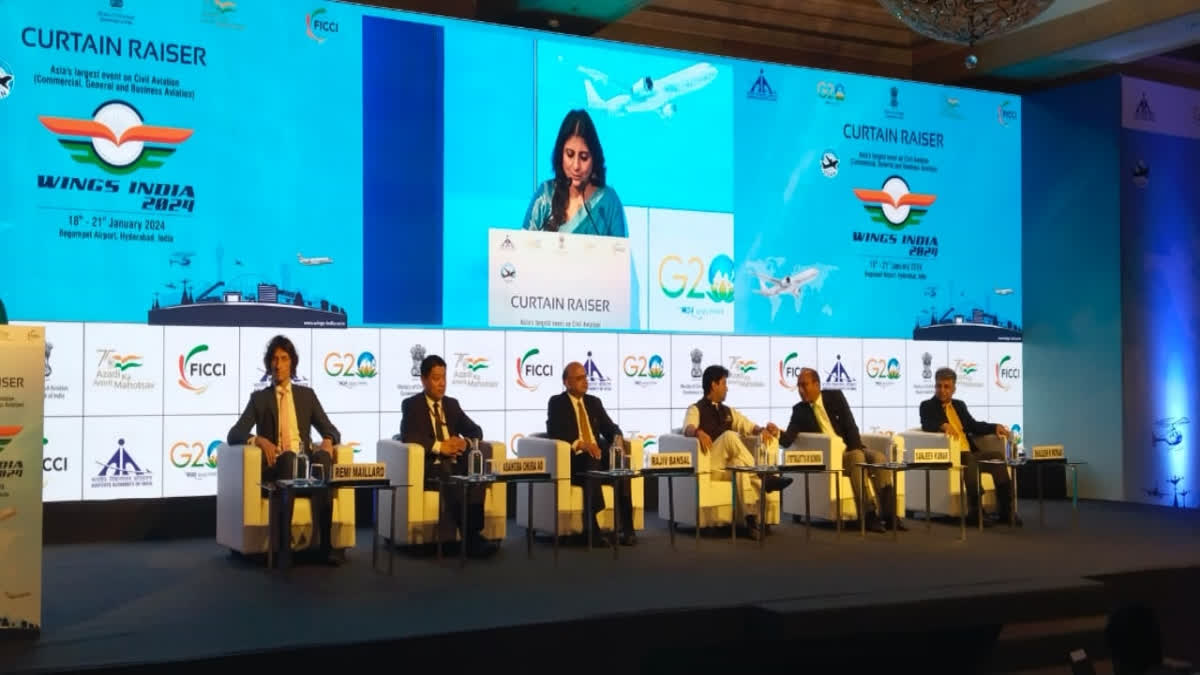 'Go First crisis certainly, not good for civil aviation industry'

Published: May 19, 2023, 1:14 PM
Follow Us
New Delhi: Union Civil Aviation Minister Jyotiraditya Scindia said the Go First insolvency case is not a great thing for civil aviation in general. Scindia made these remarks while speaking at the curtain raiser event of Wings India 2024 at the Taj Hotel in New Delhi, on Thursday.
He was quick to offer a rejoinder for his remark that every company has to manage its own issues. The Ministry is steadfast in its resolve in terms of helping airlines with whatever fundamental issues there are, the Civil Aviation Minister said, in an apparent reference to the Go First crisis.
On resumption of Go First flights, Scindia said the Ministry would like the airlines to resume its operations as soon as possible. "Go First needs to submit its plan to the Directorate General of Civil Aviation (DGCA) which will state the number of planes it wants to operationalise, the number of routes and other details. The DGCA will then decide how to take the proposal forward," the Minister said.
Low-cost airline Go First is facing its biggest economic crisis. It had to stop selling its ticket after it got a notice from the DGCA a week back. On Wednesday, the crisis-hit airline extended the suspension of flight operations till May 26, citing operational reasons and expressed hope that it will be able to resume bookings shortly. The budget-friendly airline had earlier canceled flight operations till May 19.
The airline's plea for voluntary insolvency resolution proceedings was admitted by the National Company Law Tribunal (NCLT) on May 10. In a statement the airline had said, "We regret to inform that due to operational reasons, Go First flights scheduled till 26th May, 2023, have been cancelled. We apologise for the inconvenience caused by flight cancellations". The airline added a full refund would be issued to the original mode of payment shortly.