Understanding medications in ageing: Navigating risks and caution for older adults

Published: Nov 21, 2023, 7:05 PM
Follow Us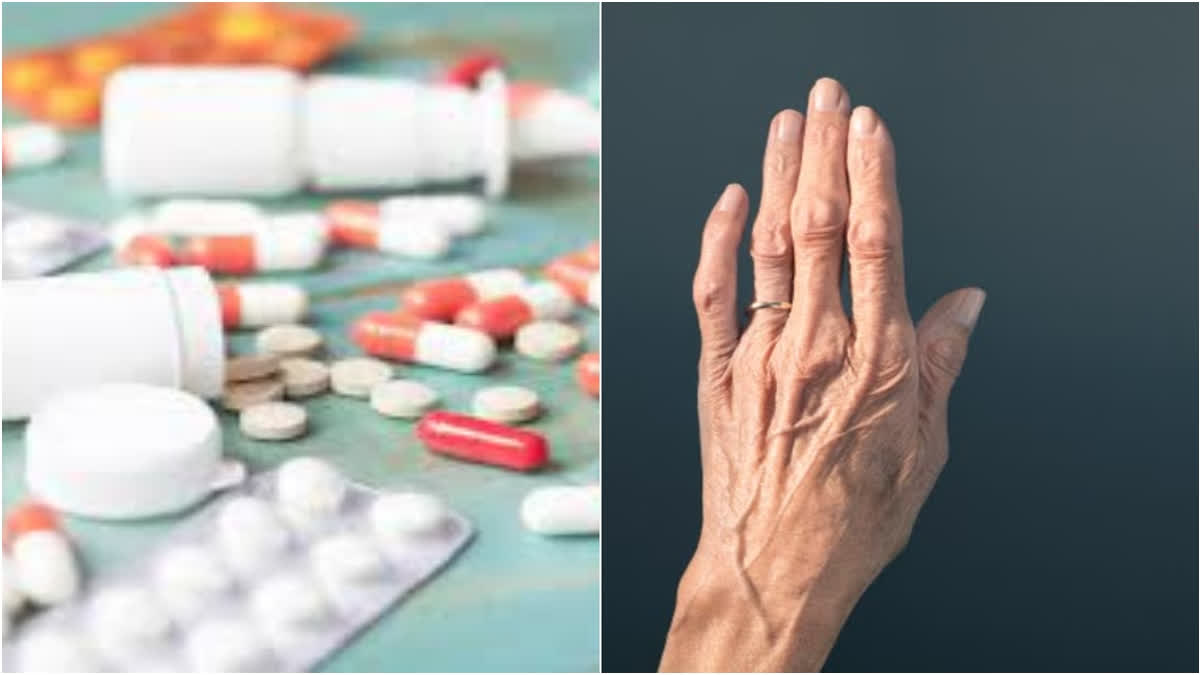 Understanding medications in ageing: Navigating risks and caution for older adults

Published: Nov 21, 2023, 7:05 PM
Follow Us
Hyderabad: The direct relationship between ageing and medication usage reveals a nuanced understanding of how the body responds to drugs as one grows older. Over-the-counter medications, often perceived as innocuous aids, can pose unexpected challenges as the body's functioning changes with age. A detailed exploration of various drug categories sheds light on potential risks and the necessity for caution in medication use among adults.
Pain Relievers - Over-the-counter pain medications, specifically NSAIDs like Ibuprofen, Aspirin, and Naproxen, wield influence over the effectiveness of other medications, particularly those for blood thinning, glucose regulation, diuretics, and blood pressure management. Moreover, these painkillers can adversely impact vital organs such as the kidneys, liver, heart, stomach, and intestines.
Muscle Relaxants - Prescribed to counter muscle spasms, medications like cyclobenzaprine, methocarbamol, and carisoprodol come with side effects like confusion and dizziness, heightening the risk of falls and injuries.
Diabetes Medications - Long-acting sulfonylurea drugs can induce low blood glucose levels, leading to symptoms like confusion, tremors, cold sweats, hunger, and fatigue, with severe instances possibly resulting in unconsciousness or even death if not managed promptly.
Cold Remedies- Antihistamines, commonly used for cold symptoms, offer relief but can trigger increased drowsiness and confusion in older individuals, heightening the risk of accidents, and making it advisable to avoid driving or going out while under their influence.
Diuretics - Anticholinergic drugs prescribed for urinary issues or Parkinson's disease can bring about complications such as confusion, dry mouth, blurred vision, and constipation.
Sleep Aids - Addressing insomnia prevalent among older adults, sleeping pills may lead to grogginess, dizziness, and impaired cognitive function upon waking, with components like diphenhydramine causing slurred speech, blurred vision, and bladder problems.
Anxiety Medications- Benzodiazepines prescribed to alleviate anxiety and depression can linger in the body, inducing confusion and posing a risk of falls even after a day of consumption.
Constipation Remedies - Laxative drugs like bisacodyl, commonly used to combat constipation, should be used cautiously and not for extended periods, as long-term usage can perpetuate the issue.
Combination Drugs - Over-the-counter combinations, like cold medications containing antihistamines and decongestants, can lead to confusion, drowsiness, dizziness, and increased blood pressure, warranting careful consideration and awareness of their potential effects.
The interplay between ageing and medication usage emphasises the need for careful consideration and awareness among older adults when utilizing over-the-counter drugs. While these medications serve as essential aids, their interactions and impact on an ageing body require high caution. A proactive approach involving thorough discussions with healthcare providers, understanding potential side effects, and maintaining a vigilant eye on medication usage stands pivotal in ensuring the well-being of older individuals navigating the complexities of medication management in their later years.