Is sleeping really better than sitting? Here's what research reveals

Published: Nov 21, 2023, 3:32 PM
Follow Us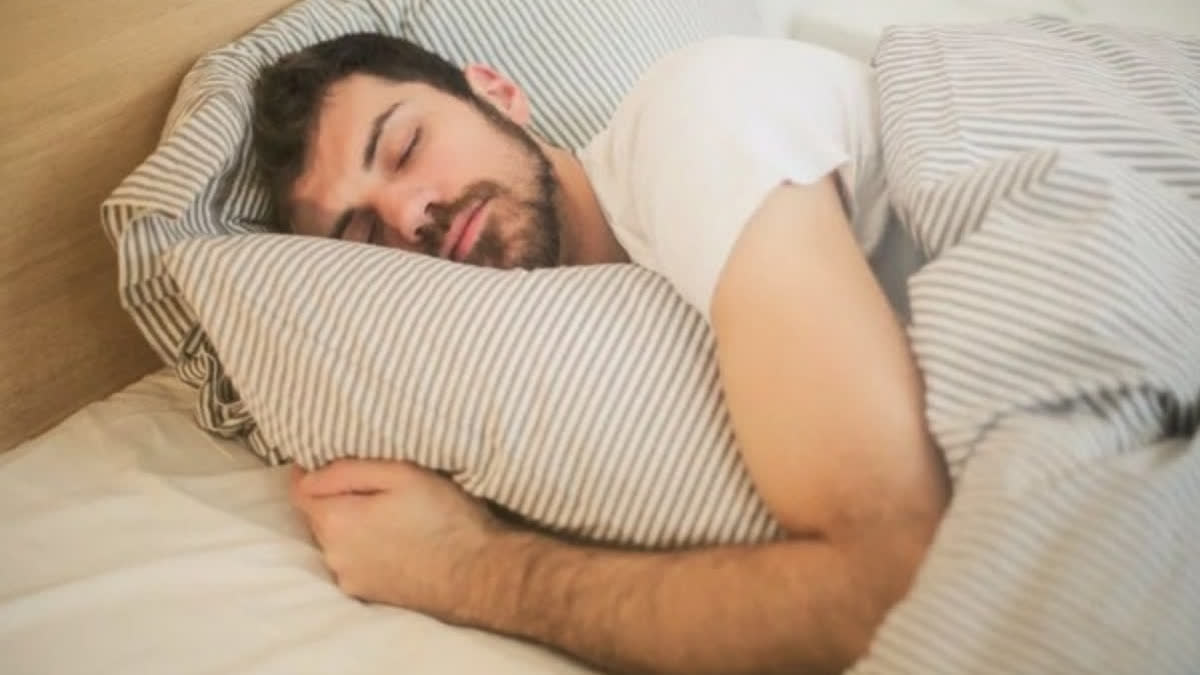 Is sleeping really better than sitting? Here's what research reveals

Published: Nov 21, 2023, 3:32 PM
Follow Us
Hyderabad: In a ground-breaking revelation challenging conventional wisdom, a recent study published in the European Heart Journal has shaken the very core of sedentary lifestyle norms. This study, searching into the habits of modern-day adults, uncovers an evident truth, that sleeping and standing might outshine sitting, particularly for those living primarily sedentary lives.
The research highlights the escalating trend of inertia widespread among adults these days, with initial statistics revealing people living a sedentary lifestyle spend an average of 9.30 hours per day while sitting still. This study contradicts the prior assumptions, by suggesting that merely changing posture- transitioning from sitting to standing or even lying down can significantly contribute to improved heart health among the adult population.
Researchers have emphasised the remarkable impact of even bursts of vigorous or moderate exercise amid extended periods of stillness. Just five minutes of such activity captivated more favourable outcomes than the uninterrupted sitting. For example, the study highlighted the case of a 54-year-old woman, who swapped thirty minutes of sitting exercise, experiencing a 2.4% reduction in the body's height-to-weight ratio. This shift also correlated with a 2.7% decrease in waist border and a notable 3.6% drop in blood glucose levels.
The benefits of regular exercise on heart health cannot be overstated. Its role in reducing blood pressure, stabilising blood glucose, curbing fat accumulation, and balancing cholesterol levels remains a foundation stone for cardiovascular well-being. Moreover, the study underscores the significance of sleep in this complicated web of heart health, aligning it as a crucial element apart from physical activity and posture adjustments.
The combination of these lifestyle changes, a mixture of movement, posture transitions, regular exercise, and quality sleep is the signal of a powerful recipe for strong heart health. Researchers go on to state that the collective impact of these lifestyle modifications contributes significantly to protecting the heart's resilience and promoting overall well-being.
As we navigate the shades of modern living, this study serves as a wake-up call, urging us to re-adjust our habits and prioritise moments of activity, rest, and posture shifts. The pivotal lesson reverberates, it's not just about how much we move, but also how often we break the stillness, standing tall against the tide of extended inactivity.
In short, the study doesn't just advocate for a paradigm shift—it calls for a posture shift, a lifestyle that corrects a situation and holds the promise of a heartier, healthier tomorrow.