Great performance, says Rohit Sharma after India lifts Asia Cup; lauds wrecker-in-chief Mohammed Siraj
Updated: Sep 17, 2023, 8:27 PM
|
Published: Sep 17, 2023, 7:52 PM
Follow Us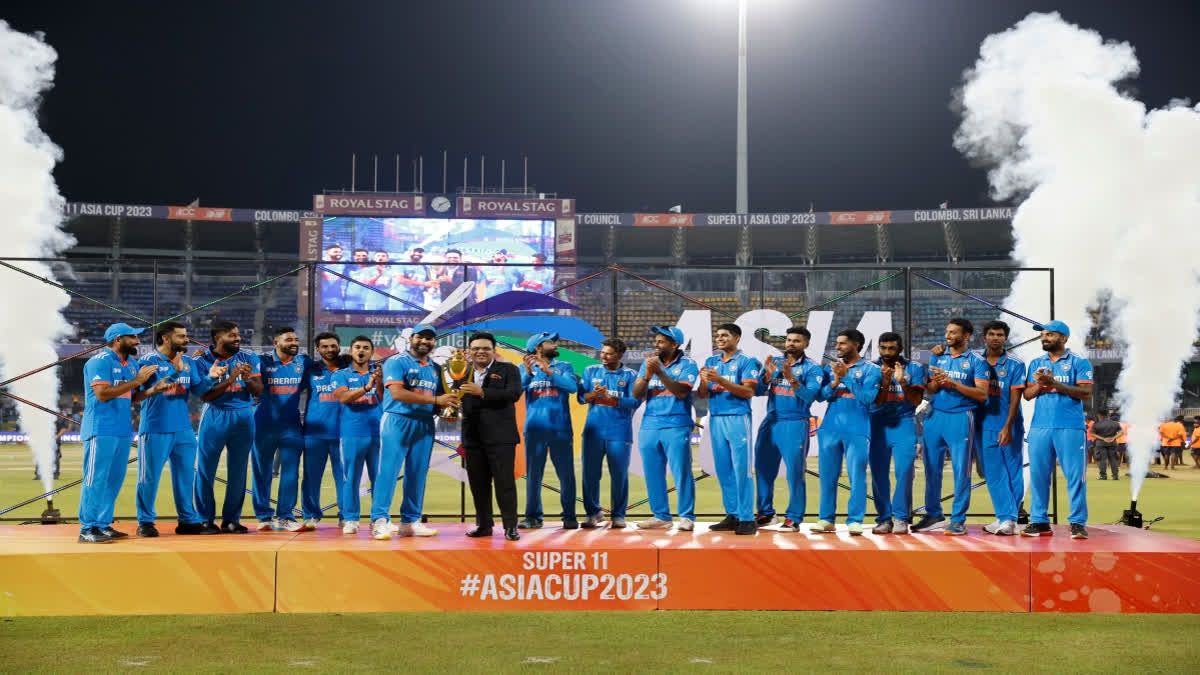 Great performance, says Rohit Sharma after India lifts Asia Cup; lauds wrecker-in-chief Mohammed Siraj
Updated: Sep 17, 2023, 8:27 PM
|
Published: Sep 17, 2023, 7:52 PM
Follow Us
Colombo (Sri Lanka): India skipper Rohit Sharma on Sunday hailed his team's character after they decimated Sri Lanka by 10 wickets to win the 2023 Asia Cup in a one-sided final here. Pacer Mohammed Siraj's 6/21 helped the Men in Blue bundle out Sri Lanka for a meagre 50, their lowest score against India in ODIs and the lowest total in the Asia Cup. The chase was a walk in the park for India as the openers romped the team home in just 6.1 overs.
"(Yeah (it) was a great performance. To come out and play like that in the final shows the mental character (of the team). (We had a ) great start with the ball and a clinical finish with the bat," Rohit said at the Presentation ceremony. He said that the team will cherish this performance for a long time.
"I was standing in the slips, and something we take pride in - our seamers have been working really hard. Very very clear in their mind. It was good to see that. Such a performance we will cherish for a long time. I never thought it (the ball) was going to do that much. (It all) comes down to the skillset of individuals," he added.
The Mumbaikar hailed Mohammed Siraj. "Siraj has to be given a lot of credit. Rare for seamers to move the ball in the air and off the pitch. He's coming off age. We did everything we could have achieved as a team in this tournament. Look forward to the series that is coming up in India, and then the World Cup," he added. He said the team members have stood up at various stages in the tournament.
"The way Hardik (Pandya) and Ishan (Kishan) batted in that pressure situation against Pakistan, and then KL (Rahul) and Virat (Kohli) getting hundreds. The way (Shubman) Gill has been batting. Guys have stood up at various stages (in the tournament," he signed off.
Meanwhile, losing Sri Lankan skipper Dasun Shana praised Siraj for his "outstanding bowling display".