BRICS nations meet on Gaza: India calls for a two-state solution based on 'peaceful coexistence'

Published: Nov 21, 2023, 8:12 PM
Follow Us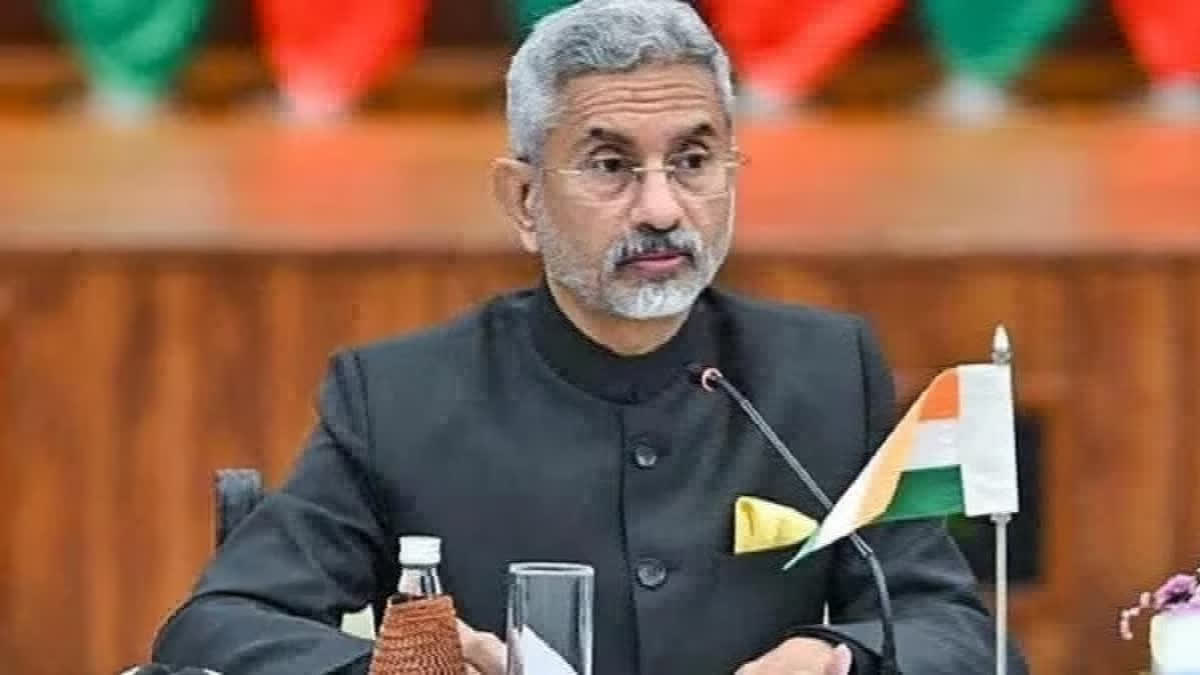 BRICS nations meet on Gaza: India calls for a two-state solution based on 'peaceful coexistence'

Published: Nov 21, 2023, 8:12 PM
Follow Us
New Delhi: Concerns of the Palestinian people must be addressed seriously and sustainably and this can only happen with a two-state solution that is based on 'peaceful coexistence', said External Affairs Minister Jaishankar as he represented India at a BRICS nation meeting on the situation in Gaza.
Addressing the extraordinary meeting called by the BRICS nations on the situation in Gaza, EAM Jaishankar said, "Over the years, India has supported the socio-economic welfare of the Palestinian people and strengthening of the national institutions".
He highlighted that India continues to assist both bilaterally and through the UN. " Our economic assistance to Palestine, development project there and financial support to Palestinian authority reflects that position", he said.
In response to the situation in Gaza, India has sent 72 tonnes of humanitarian assistance including 16.5 tonnes of medicines and medical supplies.
He also noted that all hostages are released and said that 'there is an obligation to observe International Humanitarian law'. India further condemned any death of civilians. " Along with the need for restraint and immediate humanitarian support, India also emphasizes resolution of conflict through peaceful dialogue and diplomacy", said Jaishankar.
Meanwhile, South African Prez at Brics virtual summit on West Asia situations said actions by Israel are in clear violation of international law, including the UN Charter and the Geneva, Switzerland Convention read together with its protocols.
"Since the 7th of October, when more than 1,200 people were killed in an attack by Hamas on Israel, the world has born witness to the devastating killing of thousands of innocent civilians in Gaza, many of whom are women and children", the South African President and chair of BRICS said.3
He said that over 11,000 residents of Gaza have been killed. Many thousands more have been injured. Infrastructure, homes, hospitals, and other public facilities have been destroyed. More than half of Gaza's population has been displaced. The actions by Israel are in clear violation of international law, including the UN Charter and the Geneva Convention together with its protocols.
In its attacks on civilians and by taking hostages, Hamas has also violated international law and must be held accountable for these actions. The collective punishment of Palestinian civilians through the unlawful use of force by Israel is a war crime, he said
South Africa further urged the international community to agree on urgent and concrete actions to end the suffering in Gaza and establish a path towards a just and peaceful resolution of this conflict.
The meeting was also attended by the leaders of Brazil, Russia, and China. New BRICS entrants whose full membership commences next year, including Saudi Arabia, Argentina, Ethiopia, Iran, and the United Arab Emirates, also joined the meeting. United Nations Secretary-General Antonio Guterres was also part of the summit. Israel launched relentless air and ground attacks on the Gaza Strip following a cross-border attack by Hamas on Oct. 7.