CM Mamata Banerjee likely to skip Delhi agitation as doctors advice rest

Published: Sep 25, 2023, 8:55 PM
Follow Us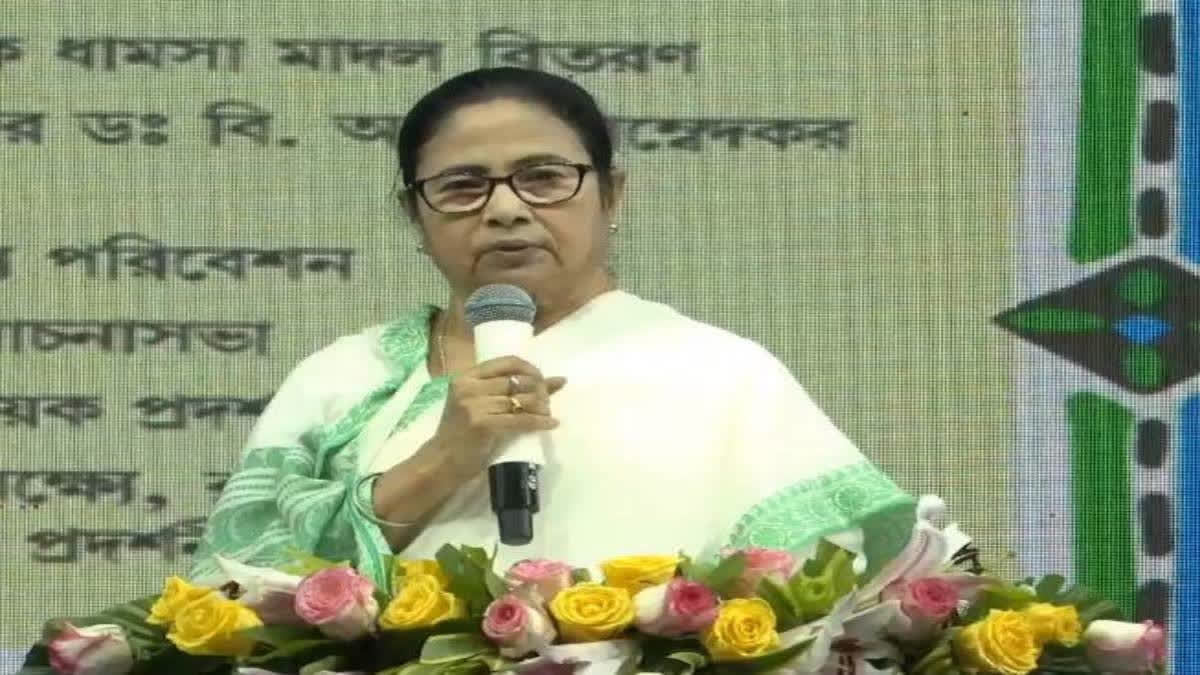 CM Mamata Banerjee likely to skip Delhi agitation as doctors advice rest

Published: Sep 25, 2023, 8:55 PM
Follow Us
Kolkata: Uncertainty looming over West Bengal Chief Minister Mamata Banerjee's participation in the Delhi dharna slated for October 2 and 3, as doctors have advised her to rest. The Chief Minister had been to foreign countries and hectic preoccupation led to excessive walking and the old injury had aggravated further. The doctors advised the Trinamool supremo a complete rest for the next 10 days.
In such a scenario, the Chief Minister will remain confined to her Kolkata home till October 4. She has stopped visiting the Secretariat Nabanna. The TMC supremo's itinerary includes a visit to Rajghat on Gandhi Jayanti on October 2, followed by the dharna in front of the Union Ministry of Rural Development on October 3.
According to TMC's top leadership, Chief Minister Mamata Banerjee leads an agitation that, too, related to common people's problems from the forefront. This time around, she has expressed her desire to remain present during the agitation. But, how will it materialise? No one knows. In such a situation, TMC general secretary Abhishek Banerjee will be leading the programme.
West Bengal has called for an agitation in the state and New Delhi demanding payment of arrears of 100-day work under the Mahatma Gandhi National Rural Employment Guarantee Scheme.
Preparations are underway for the programmes to be organised at the district level in the state, including the national level. State ministers and parliamentarians led by Abhishek Banerjee, have begun preparations to visit Delhi.
In Kolkata, the agitation will be held near the Gandhi statue. Visuals of the dharna site in Delhi and Kolkata will be telecast to each district of the state and it can be seen on a big TV screen. However, some political analysts and experts believe that the TMC supremo's absence from the Delhi dharna site will impact the agitation at the national level. Political analyst Raju Roy said, "A programme sans Mamata Banerjee cannot have the same effect. Of course, her presence in Delhi is necessary to exert pressure on the Centre. But, she has to follow her doctor's advice."
Political analyst and educationist Amal Mukherjee said, "Chief Minister Mamata Banerjee has chosen Abhishek Banerjee as her political successor. However, she had not announced it officially. Definitely, CM Mamata Banerjee's absence in Delhi agitation will not have the same impact."