Leader of opposition in Uttarakhand Assembly demands CBI probe into tunnel disaster

Published: Nov 20, 2023, 9:53 PM
Follow Us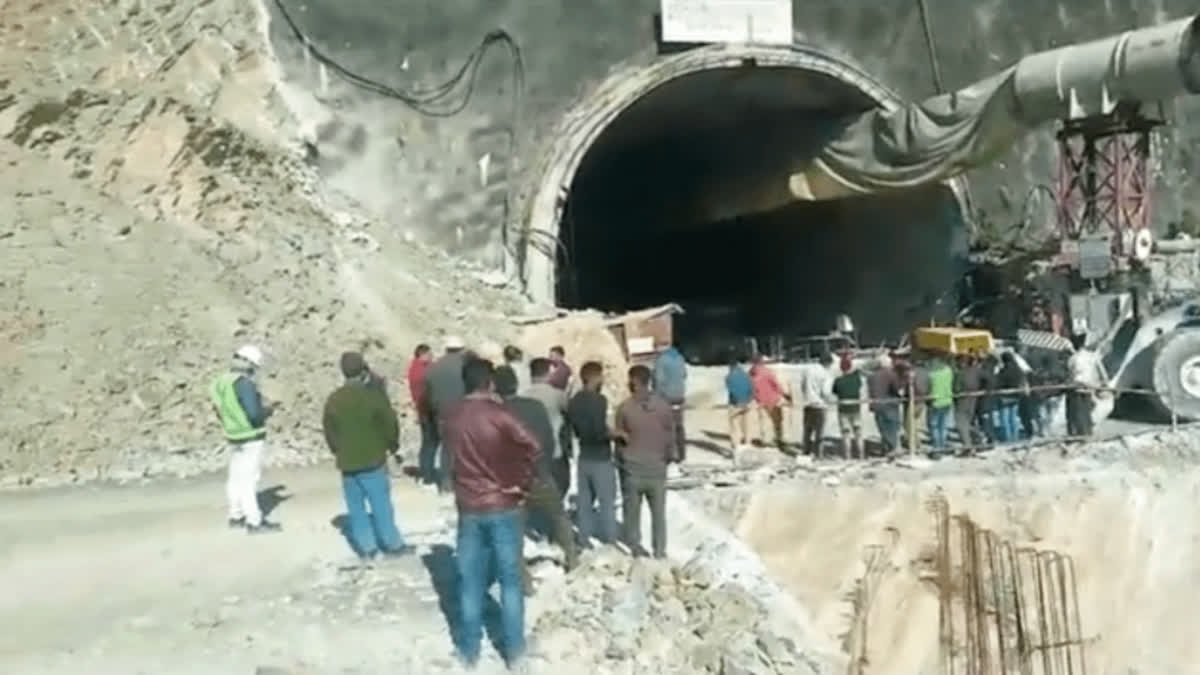 Leader of opposition in Uttarakhand Assembly demands CBI probe into tunnel disaster

Published: Nov 20, 2023, 9:53 PM
Follow Us
Uttarkashi (Uttarakhand): Leader of Opposition in the Uttarakhand Assembly Yashpal Arya on Monday said if there was an exit tunnel in the Silkyara tunnel, the 41 labourers trapped inside would have been evacuated by now and demanded a CBI probe into the factors that led to the unfortunate incident.
"It has been eight days since the incident. The workers are still trapped. It must be found out if there was a provision for the construction of an exit tunnel at the project site. If yes, why was it not constructed," Arya told reporters after visiting the site in Uttarkashi district.
He said if there was an exit tunnel at the site, the trapped labourers would have been evacuated by now. Raising questions on the manner in which the project was handed over to an inexperienced contractor, the Congress leader said it should be probed whether there was corruption in its implementation.
Even the hume pipes kept inside the tunnel were removed a couple of days before Diwali, when the incident occurred. If the pipes were there, the construction workers trapped in the collapsed part of the tunnel for more than a week would have been out by now, Arya said. He said he has no intention to politicise the issue.
"I give all my support to the rescuers and engineers at the site. I have no intention to do politics over it," he said. Arya, the Congress MLA from Bajpur, said the way the incident has been handled has exposed the inherent flaws in the country's disaster management mechanism. "There is no disaster management policy. They have no experts," he said. He demanded that a Cental Bureau of Investigation (CBI) probe into the project's implementation, monitored by the chief Justice of the high court, be ordered.