Low yield of apples in Himachal: Adani turning to Mandis for produce

Published: Sep 7, 2023, 10:48 PM
Follow Us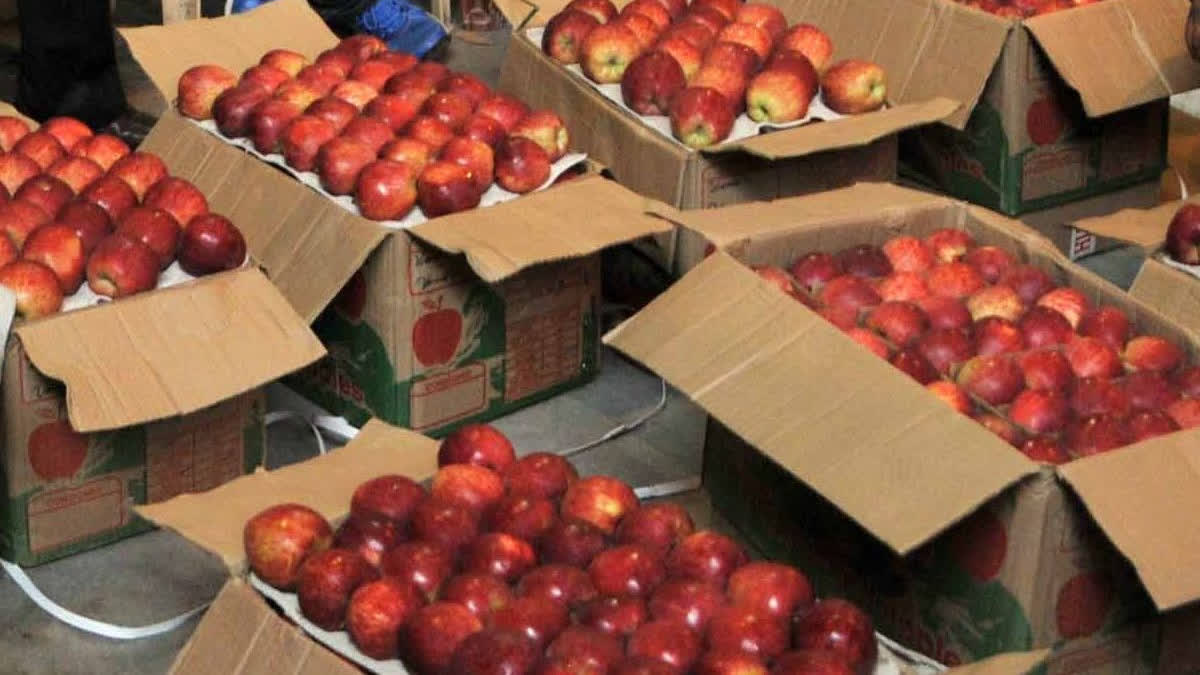 Low yield of apples in Himachal: Adani turning to Mandis for produce

Published: Sep 7, 2023, 10:48 PM
Follow Us
Shimla (Himachal Pradesh): The low yield of apples in Himachal Pradesh this year due to the onslaught of weather has forced Adani Agrofresh to procure the produce from open markets. The company which is the largest buyer of apples in the state is buying the fruit from marketing yards or Mandis of the state for the first time. Adani Agrofresh officials are participating in the auctioning of the apples in the Mandis.
The previous year, horticulture farmers were taking their produce to Controlled Atmosphere (CA) stores located in Rampur, Sainj, and Rohru areas of Himachal. But the situation this year is different. The Controlled Atmosphere stores are facing a shortage of apples. The CA stores have a stockpiling capacity of 25,000 MT (metric tonnes). But to date, just 4500 metric tonnes of apples have been stored in the CA stores so far.
To tide over the apple scarcity in the state, the employees of the company are participating in the bids in the Mandis. After procuring apples from Mandis it is being delivered to the CA stores. The company is purchasing apples from local Mandis to reduce the input cost of transportation. Adani Agrofresh is focusing on local markets only.
Adani Agrofresh spokesperson said that the company is procuring apples from Mandis through open bidding. "The decision was taken due to the shortage of apples in Himachal Pradesh. We are offering better prices to apple growers compared to Mandis and also providing cartons to them for packaging purposes."
Earlier, the price of apples was fixed as per carton, But this year, apples are procured on a kg basis. Adani Agrofresh is offering prices to producers for premium quality apples at the rate of Rs 110 per kg.