I had Pegasus surveillance on my phone: Rahul Gandhi at Cambridge university
Updated: Mar 3, 2023, 9:25 AM
|
Published: Mar 3, 2023, 9:12 AM
Follow Us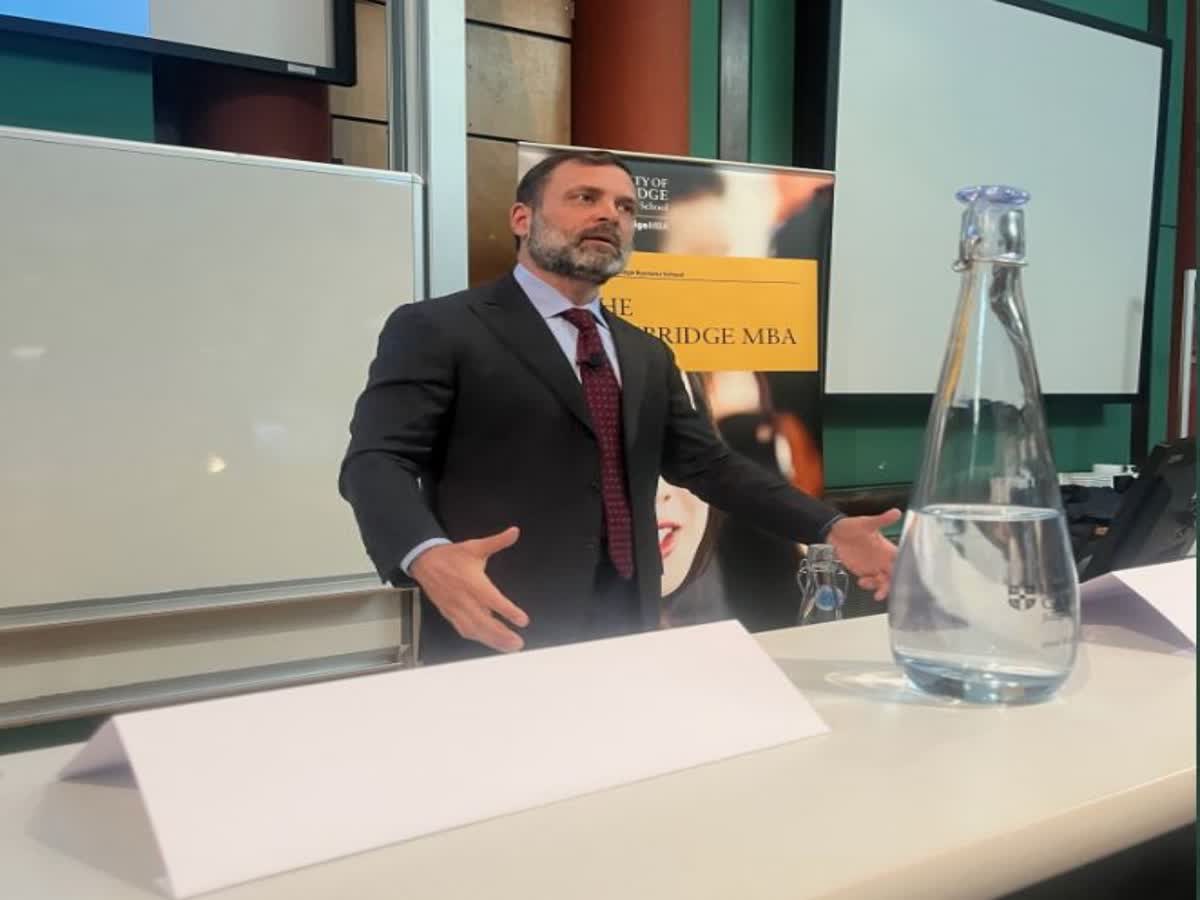 I had Pegasus surveillance on my phone: Rahul Gandhi at Cambridge university
Updated: Mar 3, 2023, 9:25 AM
|
Published: Mar 3, 2023, 9:12 AM
Follow Us
Hyderabad : Congress MP Rahul Gandhi, who delivered a lecture at Cambridge University, has expressed concerns over the 'ongoing attack' on democracy in India as a large number of political leaders, including himself, were under surveillance of Pegasus spyware on their phones constantly. An Intelligence official cautioned him saying that they were recording the stuff, he said.
"I myself had Pegasus on my phone. I've been called by Intelligence officers who say please be careful of what you say on the phone as we are recording the stuff," Rahul Gandhi said.
Hinting at an 'uninterrupted surveillance' of rival leaders, Rahul Gandhi said that they were under constant pressure as a result of this. and that cases were being registered against the Opposition. "I've got a number of criminal liability cases registered against me for the things which won't come under the criminal category", he said.
Rahul Gandhi, who once served as the president of the All India Congress Committee (AICC), delivered a lecture at Cambridge University's Judge Business School on the topic 'Learning to listen in the 21st Century'. The scion of the Gandhi family touched upon wide-ranging issues including world democracy, his recent cross-country Bharat Jodo Yatra and so on.
Continuing his tirage on the Central Government in India, Rahul Gandhi said it was very difficult as an Opposition to communicate with people when this type of assault was going on all elements of the democratic architecture including the media. The judiciary has been under attack under the BJP government in India, he added.
Rahul Gandhi said the central agencies were targeting all sections of the opposition parties all over the country. Minority sections were facing insecurity in the increasingly hostile atmosphere.