Man hacked to death in front of his wife in Karnataka's Belagavi, accused arrested

Published: Jul 17, 2023, 9:49 PM
Follow Us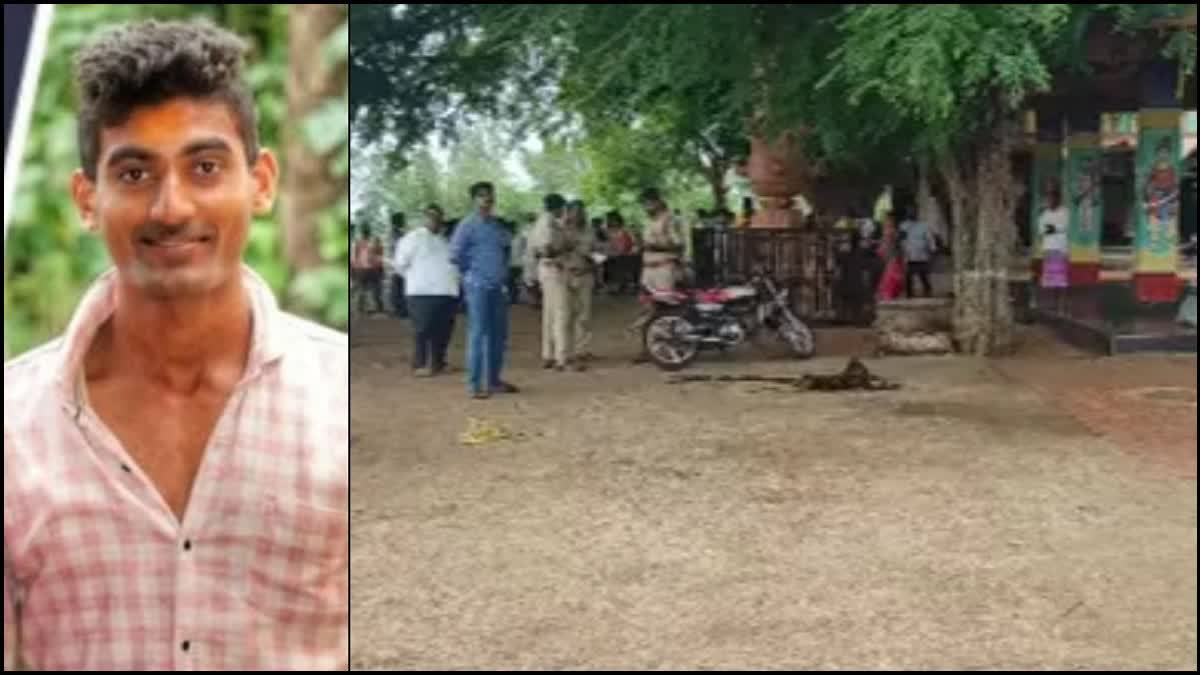 Man hacked to death in front of his wife in Karnataka's Belagavi, accused arrested

Published: Jul 17, 2023, 9:49 PM
Follow Us
Belagavi (Karnataka): In a gruesome incident, a man was hacked to death in front of his wife at Waderatti village in Belagavi district of Karnataka, on Monday. The grisly incident took place under Moodalagi taluk of the district. The accused was arrested within a few hours and a machete used in the crime was also seized from his possession, the police said.
The deceased has been identified as Shankar Siddappa Jagmutthy (25) and he was married three months ago. Accused Sridhar (22) belonging to Bhairanatti village, who was on the run, was arrested by the police within a few hours of the incident. The deceased Shankar, along with his wife Priyanka, had visited the Banasiddeshwar temple at Vaderatti village on the occasion of the Bheemana Amavasya festival. When he was planning to return home after paying obeisance to God, the accused Sridhar attacked him with a machete on the temple premises. On receiving the information, the Moodalagi police rushed to the spot and launched an investigation.
Belagavi Superintendent of Police (SP) Sanjeev M Patil said, ''Prima facie it appears that personal enmity was the motive behind the crime. A case has been registered. The accused was arrested and the machete used in the crime was also seized. Further probe is underway to find out whether, besides the prime accused, some others were involved in the incident or not."
Priyanka, who was a witness to her husband's killing, said, "Last night, my husband celebrated my birthday. He was happy to be with his family. He took me to the temple on Monday morning. I was waiting for the bike he was supposed to bring from a parking lot. But what I saw was that a man came and attacked my husband. By the time I went there, my husband was lying on the ground motionless."