World Pneumonia Day 2023: Uniting efforts in fight against pneumonia

Published: Nov 11, 2023, 11:57 PM
Follow Us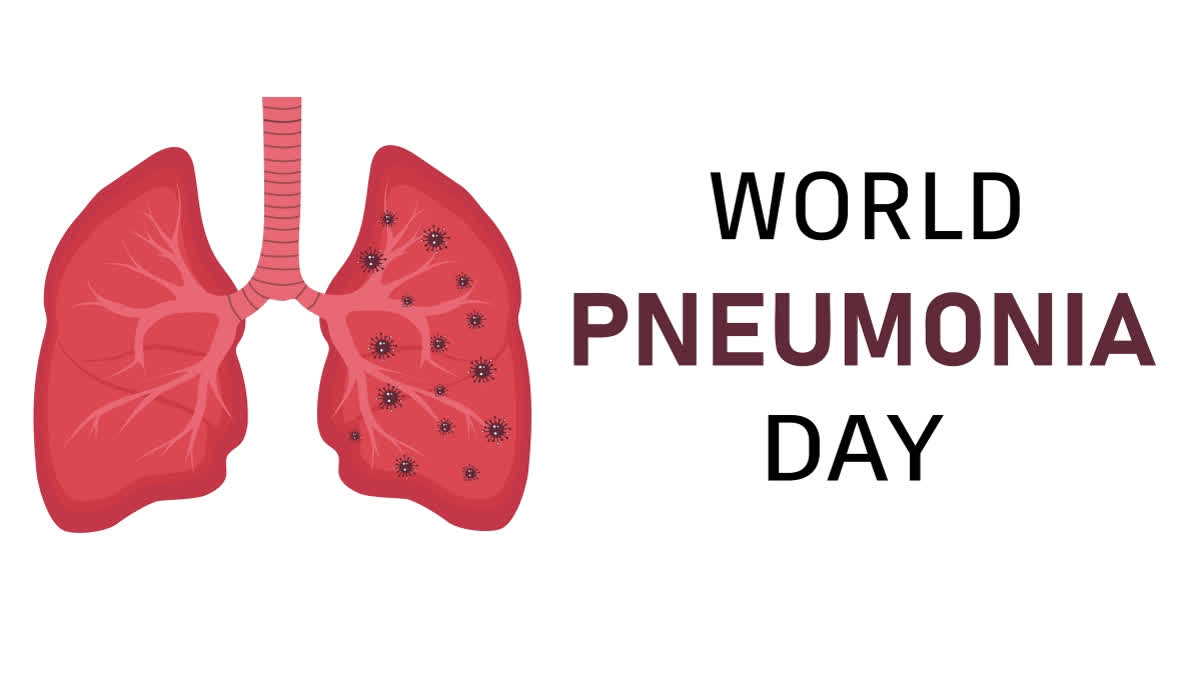 World Pneumonia Day 2023: Uniting efforts in fight against pneumonia

Published: Nov 11, 2023, 11:57 PM
Follow Us
Hyderabad: World Pneumonia Day, observed annually on November 12, was launched in 2009 as part of the 'Stop Pneumonia' initiative, a global coalition against child pneumonia. This initiative, supported by over 100 organisations advocating for children's welfare, aimed to unite efforts in the fight against pneumonia.
Notable figures like Gwyneth Paltrow, Hugh Laurie, Charles MacCormack, Orin Levine, Lance Laifer, the Global Health Council, the GAVI Alliance, and the Sabin Vaccine Institute joined forces, urging people to participate in the first World Pneumonia Day on November 12, 2009. With a history rooted in the fight against child pneumonia, this day has evolved into a global movement with the World Health Organisation (WHO) and UNICEF implementing an integrated plan to prevent and control the disease worldwide. The significance of this day has become even more pronounced in the wake of the COVID-19 pandemic, which has inflicted severe damage to the lungs.
Symptoms: Symptoms of pneumonia vary from mild to severe and include fever, cough, difficulty breathing, shivering, loss of appetite, lethargy, blood in the sputum and chest pain.
Stats: As of 2021, the burden of deaths from respiratory infections, including COVID-19, was alarmingly high at six million people. Pneumonia, claiming 2.5 million lives in 2019 alone, underscores the urgency of addressing this health crisis.
Most pneumonia-related deaths occur in low and middle-income countries, often in the poorest populations. Factors such as low vaccination rates, malnutrition, exposure to cigarette smoke, and air pollution contribute to the increased susceptibility to pneumonia and severe illness. Older adults, especially those exposed to air pollution and smoking, face elevated risks, with almost half of pneumonia deaths among adults aged over 50 attributable to these factors.
To combat pneumonia, the Forum of International Respiratory Societies (FIRS) calls on governments to strengthen health systems, implement sustainable interventions, support research, raise awareness about risk factors, and ensure global access to prevention and treatment strategies.
Vaccination, a pivotal tool, faces challenges, as evidenced by a drop in pneumococcal conjugate vaccine (PCV) coverage during the COVID-19 pandemic. UNICEF warns of potential increases in child deaths without urgent action, as only 51% of the world's children currently receive PCV.
Pneumonia's impact extends beyond immediate consequences; children who experience pneumonia early in life face an elevated risk of developing chronic lung diseases in adulthood, such as asthma or Chronic Obstructive Pulmonary Disease (COPD). The shortage of medical oxygen exacerbates the pneumonia emergency, disproportionately affecting low and middle-income countries (LMICs) with resultant deaths.