Unravelling the Truth: Untangling myths surrounding testosterone in women post-menopause

Published: Nov 21, 2023, 6:51 PM
Follow Us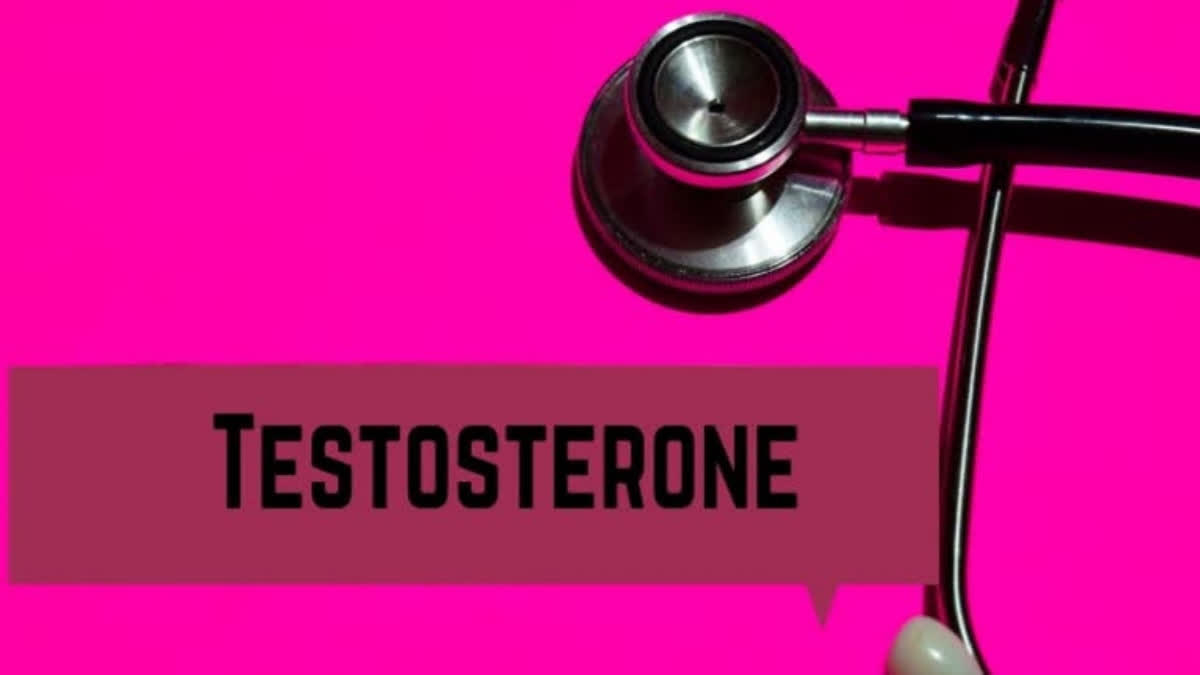 Unravelling the Truth: Untangling myths surrounding testosterone in women post-menopause

Published: Nov 21, 2023, 6:51 PM
Follow Us
Hyderabad: Amidst the widespread buzz on social media platforms advocating testosterone treatment as a universal cure for post-menopausal women dealing with various issues, a deeper exploration into the complexities of testosterone in women reveals a more refined narrative. While low testosterone levels are often associated with a spectrum of symptoms ranging from depression to lethargy, experts caution against a blanket approach to testosterone testing and treatment, especially among menstruating women.
Testosterone, traditionally considered quintessentially male, holds significant importance in women's health as well. Its impact stretches across various physiological aspects, influencing blood vessels, skin quality, muscle strength, bone density, breast tissue, and even cognitive functions, presenting a well-focused difference in its role and behaviour between genders.
Before menopause, the ovaries play a pivotal role in testosterone production alongside estrogen. These hormones are released into the bloodstream in different quantities, particularly increasing during fertilization. Additionally, a small amount of testosterone is also generated in fat-like substances outside the ovaries, a process that ceases post-menopause, potentially leading to discussions about the necessity of treating lowered testosterone levels.
However, empirical studies cast doubt on this narrative. Contrary to popular belief, during the menarche phase, estrogen levels tend to exceed testosterone levels at all ages. Moreover, in healthy women aged 18 to 40, testosterone levels diminish by approximately 25%. This decline is thought to be associated with ovarian egg count but doesn't necessarily signify a direct correlation between testosterone reduction and a decline in egg numbers.
As women reach around 40 years of age, the rate of decline in testosterone stabilises, showing no substantial alteration in dosage during natural menstruation phases. Research findings have not conclusively demonstrated a significant drop in testosterone levels during menopause, questioning the presumption that levels fall below the norm. Moreover, in postmenopausal women, testosterone predominantly functions within the tissues of its origin, either converting to estrogen or undergoing breakdown and reabsorption into the bloodstream. As a result, blood testosterone levels fail to accurately reflect the actual levels within the tissues. The implications of 'low testosterone' in women are thus revaluated by experts, stating that symptoms such as lethargy, depression, muscle weakness, and forgetfulness might not require necessitate treatment targeting testosterone levels.
As the narrative surrounding testosterone in women continues to evolve, it is clear that the discussion requires a broader understanding of hormonal dynamics. While testosterone holds significance in women's health, its role in post-menopause might not line up with traditional assumptions. The complexities of hormonal interactions and their impact on physiological and psychological well-being necessitate a more shaded approach, steering away from oversimplified solutions and emphasising comprehensive assessments customized to individual needs.