Causes, symptoms and effects of type 1 Diabetes

Published: Aug 23, 2023, 11:55 AM
Follow Us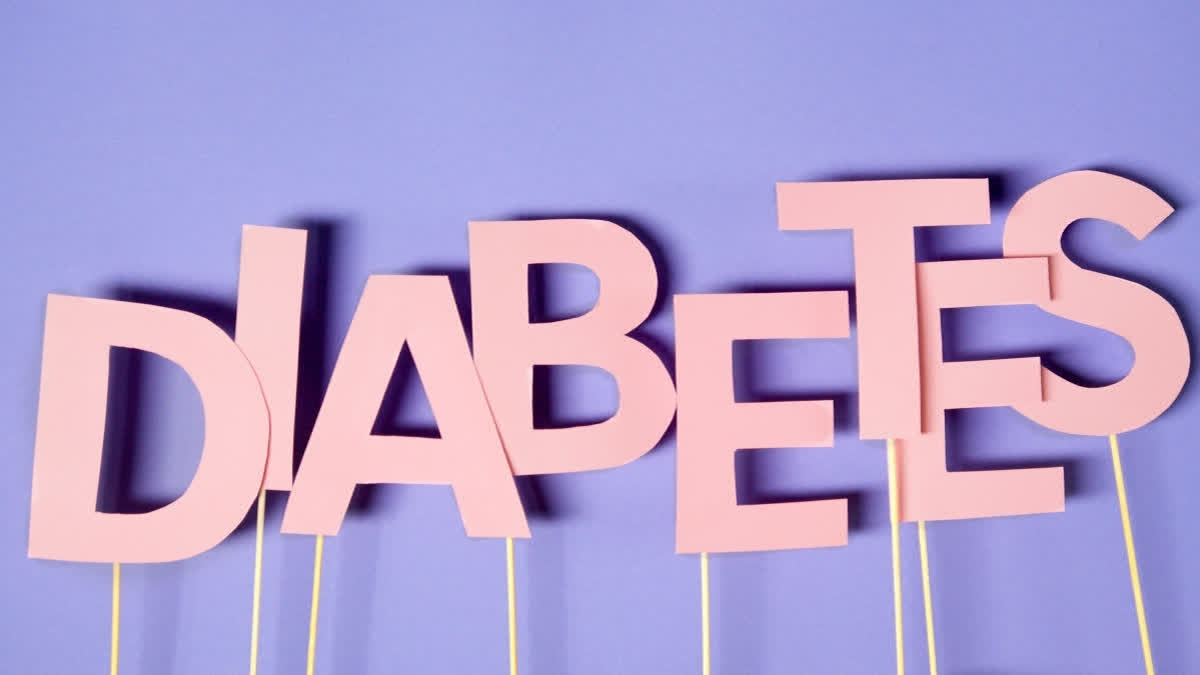 Causes, symptoms and effects of type 1 Diabetes

Published: Aug 23, 2023, 11:55 AM
Follow Us
Hyderabad: Type 1 diabetes, also known as juvenile diabetes, has emerged as a significant health concern among children worldwide. Which, if not taken care of, can not only increase the risk of many other more or less serious problems, but also affect their normal growth or development.
Singer and actor Nick Jonas, writer Ann Rice, famous Indian actor Kamal Haasan and actress Sonam Kapoor, Pakistani cricketer Wasim Akram and actor Fawad Khan, these people living in different parts of the world have one thing in common. All of them have been suffering from type one diabetes. Type 1 diabetes, also known as juvenile diabetes, is not a common problem. Rather, in the absence of proper management and treatment, it can sometimes cause serious risks for the victim. If experts are to be believed, it is an autoimmune disease which can usually trigger anytime till the age of 18 years.
Understanding Juvenile Diabetes / Type 1 Diabetes
Dr. Sanjay Jain, Consultant, Internal Medicine, Kokilaben Hospital, Indore, explains that type 1 diabetes is an enduring condition. With appropriate management and treatment, individuals living with this condition can lead normal lives. While both type 1 and type 2 diabetes are linked to decreased insulin production, the causes differ. Type 2 diabetes may result from poor lifestyle choices, certain illnesses, or the effects of medications, while type 1 diabetes is inherited from parents.
Type 1 diabetes, where the body's immune system generates antibodies targeting insulin-producing beta cells in the pancreas, diminishes or halts insulin production, leading to erratic blood sugar levels. This genetically inherited disease can be passed on from either parent.
In instances where one parent has type 1 diabetes, the child's risk stands at 10%, while a maternal connection equates to an 8%-10% risk. Should both parents contend with type 1 diabetes, the likelihood of the child developing the condition jumps to 30%.
Dr. Jain notes that symptoms usually surface in children aged five to ten, extending up to 22 or 25 years in some cases. These effects tangibly impact the physical health of the child, with weight gain lagging behind typical growth patterns. As the condition worsens, weight loss becomes more pronounced.
Affected children exhibit an increased appetite but struggle to gain weight. Frequent urination, excessive thirst, and rapid fatigue are common. Additionally, their wounds heal slowly, and injuries take longer to recover from.
Diagnosing type 1 diabetes involves blood, urine, and other tests based on symptoms. Insulin remains the sole treatment for this condition. As insulin production is compromised or absent, external insulin administration is necessary to regulate blood sugar levels. Dosage depends on the patient's condition and meal frequency, requiring administration with each meal.
Ongoing sugar monitoring is crucial for both children and adults to determine insulin requirements. Dietary adjustments play a pivotal role in management. With time, individuals who navigate past 20 to 25 years without complications may experience reduced insulin dependency. Supplementary medications could complement their treatment, aiding in maintaining a routine. Dietary vigilance and adherence to precautions remain essential throughout life.
Dr. Jain highlights the elevated risk of diabetic keto acidosis, visual impairments, kidney failure, and infections in type 1 diabetes patients. While the journey is challenging, early diagnosis, meticulous treatment, and a proactive approach to health can empower those with type 1 diabetes to lead fulfilling lives.