Global Day of Parents 2023: Raising Awareness for Physical and Emotional Well-being of Your Family

Published: Jun 1, 2023, 5:01 AM
Follow Us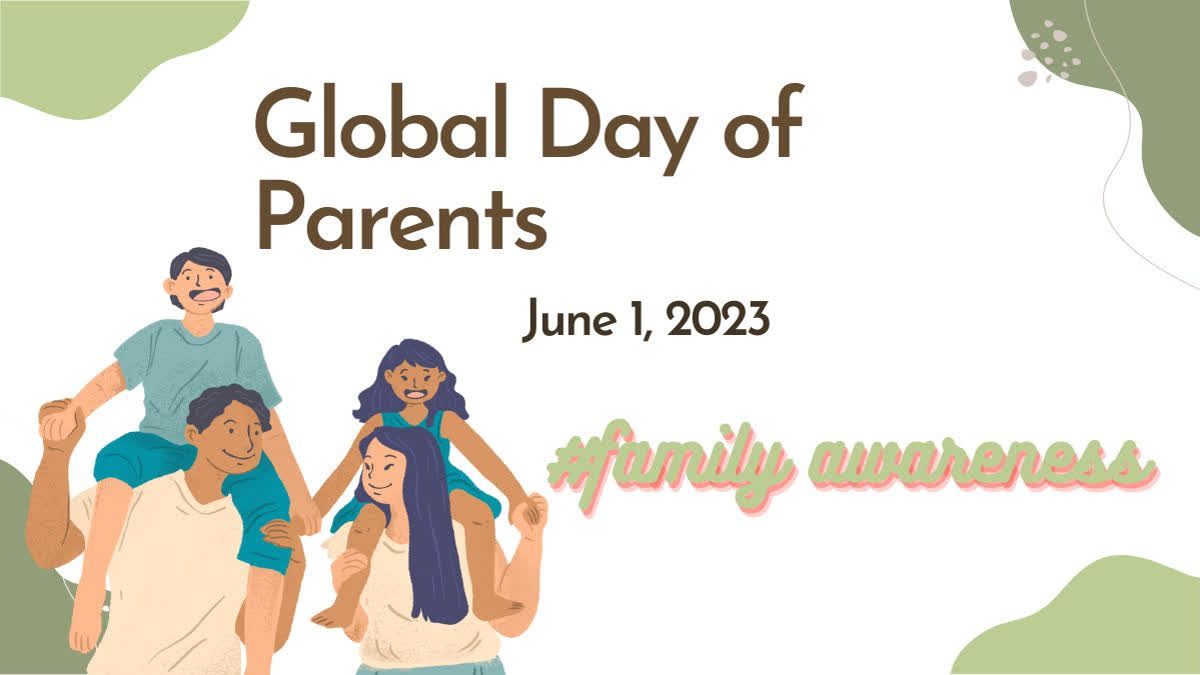 Global Day of Parents 2023: Raising Awareness for Physical and Emotional Well-being of Your Family

Published: Jun 1, 2023, 5:01 AM
Follow Us
Hyderabad: Parents selflessly devote their entire lives to the needs and happiness of their children without asking for anything in return. They are the foundation of a child's life. To mark their selfless commitments and immense love, June 1 is observed as the Global Day of Parents by the United States of America. Global Day of Parents was established by the United Nations General Assembly in 2012 with a resolution to honour parents around the world. The day highlights the important role of parenting in the everyday world.
Global Day of Parents is of great importance because it addresses important topics such as parenting and parent-child bond enhancement, it should be more widely recognized and celebrated. This day is important because it brings attention to many aspects such as respecting parents, and discussing the importance of healthy and responsible parenting while recognising the relentless efforts of parents towards children and the dedication and sacrifices they make towards their young children.
Global Day of Parents aims to appreciate parents' commitment to their children and nurture their relationship with their parents. It is a day to appreciate the selfless and tireless effort of parents for their children. It is a day to recognize and appreciate the sacrifices they make to shape our lives and the problems which they courageously face to save us from the harsh realities of the world. As young, naive children, we are largely oblivious to the hardships our parents go through every day to make our childhood as happy as possible and their struggle to protect us as long as they can.
As we grow up and start becoming a part of the adult world, facing our careers, and social and personal lives, amidst the chaos and bustle of everyday life, we often see our parents dealing with loneliness and our absence around them. The day aims to have some time to reflect on the eternal commitment of parents towards children, to stand by them through thick and thin and to nurture the precious and unconditional bond between parents and children.
In the year 2023, the theme of the day is 'Family Awareness', as being aware can be important for the emotional and physical well-being of one's family. For humans in every part of the world to monitor and discuss mental and physical health with their family members, and being able to stay and help each other through difficult times is extremely important.