Sourav Ganguly becomes brand ambassador of West Bengal
Updated: Nov 21, 2023, 7:46 PM
|
Published: Nov 21, 2023, 7:18 PM
Follow Us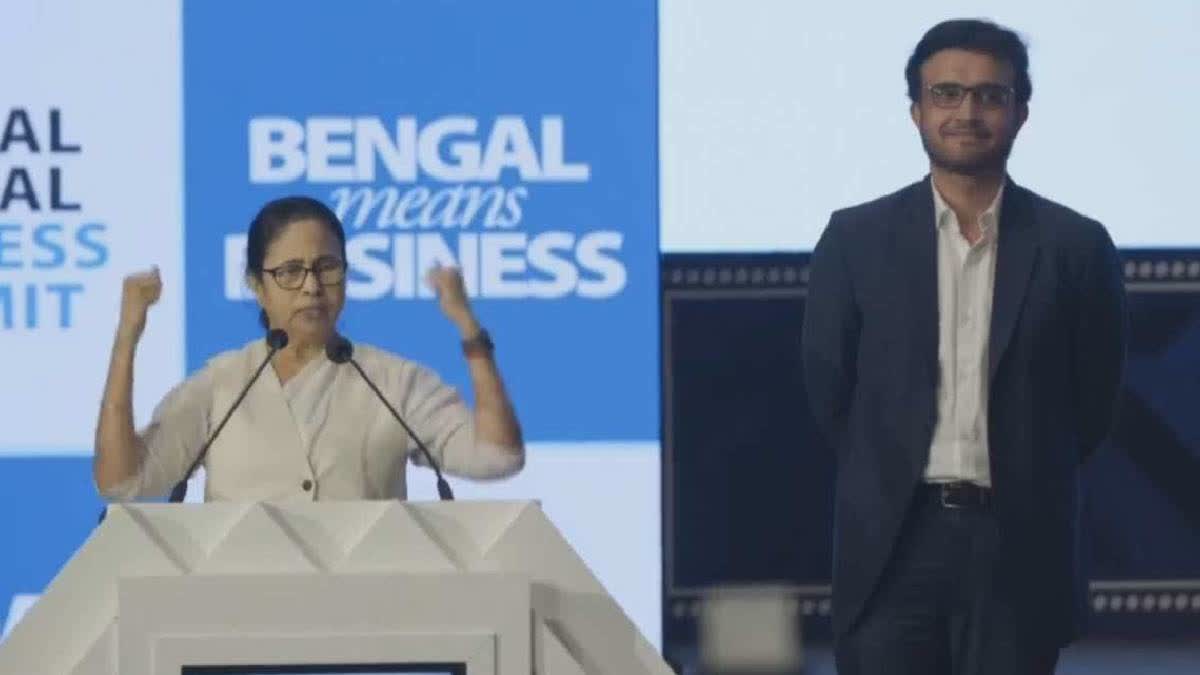 Sourav Ganguly becomes brand ambassador of West Bengal
Updated: Nov 21, 2023, 7:46 PM
|
Published: Nov 21, 2023, 7:18 PM
Follow Us
Kolkata: Former India captain and the Board of Control for Cricket in India (BCCI) president Sourav Ganguly has been appointed as the brand ambassador of West Bengal. Chief Minister Mamata Banerjee made the announcement from the dais of the Bengal Global Business Summit (BGBS) on Tuesday.
Following the announcement, Mamata immediately handed over the appointment letter to Ganguly, who was also present on the occasion. After coming to power in 2011, Banerjee selected actor Shah Rukh Khan as the West Bengal ambassador as he was the co-owner of IPL franchisee Kolkata Knight Riders. Prior to the TMC regime, the state did not have any brand ambassador.
However, there is no official information about whether Shah Rukh was replaced by Ganguly today. Also, Mamata did not take up Shah Rukh's issue today.
Earlier, Mamata had announced Trinamool Congress MP and actor Dev as the tourism ambassador of West Bengal. It may be recalled that Ganguly's relationship with Mamata has always been very cordial. Despite various political speculations, no distance was ever seen between the Chief Minister and the Prince of Kolkata. Ganguly also accompanied Mamata during her Spain tour last September. Ganguly announced from abroad that he would invest in building a steel factory in Midnapore.
Applauding the Chief Minister during his speech on Tuesday, Ganguly said, "Whenever she sees me on television, she sends an SMS. Whenever I send her a text message, she replies within a minute. It's very rare that Didi is late in replying to an SMS." He also said that Mamata has a very caring nature. "An investment-friendly environment has really been created in the state. You all should come here," Ganguly added.