Former Visva-Bharati VC Bidyut Chakraborty interrogated for 3 hours in 6 cases

Published: Nov 20, 2023, 6:47 PM
Follow Us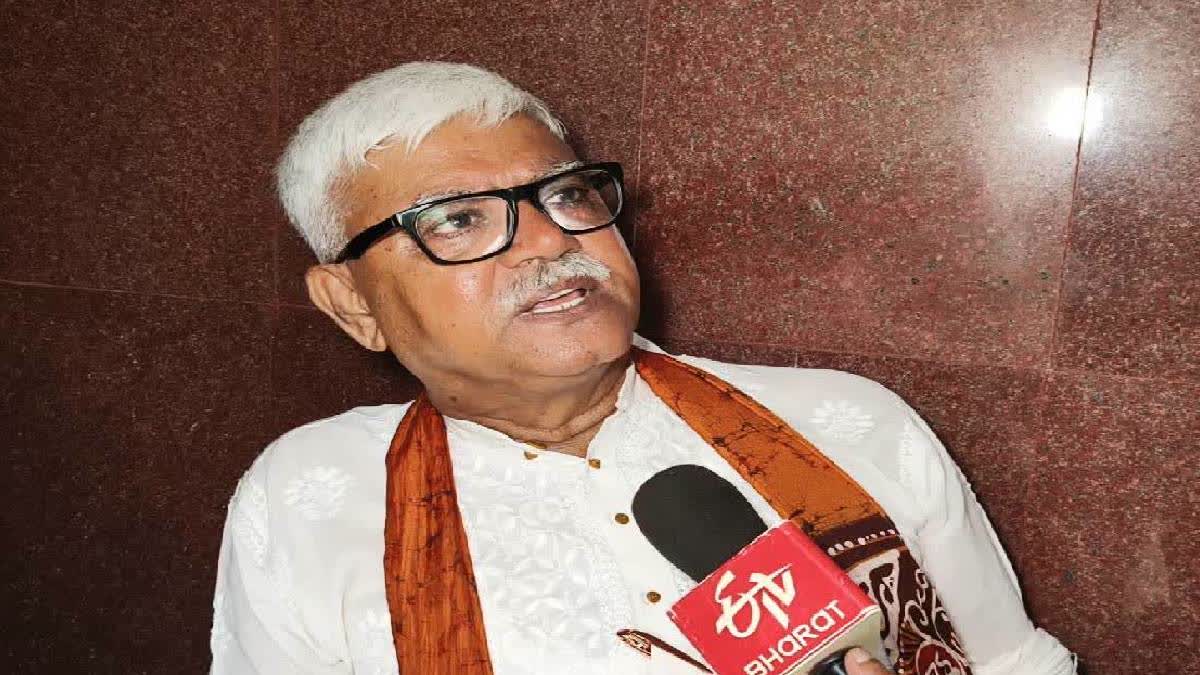 Former Visva-Bharati VC Bidyut Chakraborty interrogated for 3 hours in 6 cases

Published: Nov 20, 2023, 6:47 PM
Follow Us
Bolpur (West Bengal): Former vice-chancellor of Visva-Bharati Bidyut Chakraborty was interrogated for about three hours this morning by police in cases including his comments on Bengalis and Durga Puja.
Officers of Santiniketan Police Station questioned Chakraborty at his official residence 'Purbita' and recorded a video of the interrogations. Chakraborty's tenure as VC expired on November 8. During his tenure, several complaints were lodged at Santiniketan Police Station over many of his decisions, comments and activities. Based on these complaints, around six cases were registered against him.
A team led by officer-in-charge, Santiniketan Police, Kasturi Mukherjee arrived at 'Purbita' and the interrogations continued for about three hours. Earlier, police had served back-to-back summons to Chakraborty in connection with these cases. Chakraborty had moved the Calcutta High Court against the summons alleging that false cases were registered against him. The court made it clear that he cannot be arrested but can be interrogated for one hour at the residence.
Chakraborty came under the scanner for his 'Bengalis are crab breeds' remark which he made from the traditional house of worship. He had also made controversial comments about Durga Puja and allegedly harassed the Toto drivers of Santiniketan. Recently, he was mired in controversy for omitting Rabindranath Tagore's name from the plaques that were put up at Visva-Bharati to commemorate UNESCO's heritage tag to Santiniketan.
Earlier, Chakraborty also drew criticisms for accusing Nobel laureate economist Amartya Sen of being a 'land grabber' and slamming Chief Minister Mamata Banerjee as well as Tagore's family member Supriya Tagore.
Chakraborty will be questioned again on November 22 in these cases.