Calcutta HC judge under scanner for influencing criminal probe: SC asks CID to probe without pressure

Published: Nov 7, 2023, 11:48 AM
Follow Us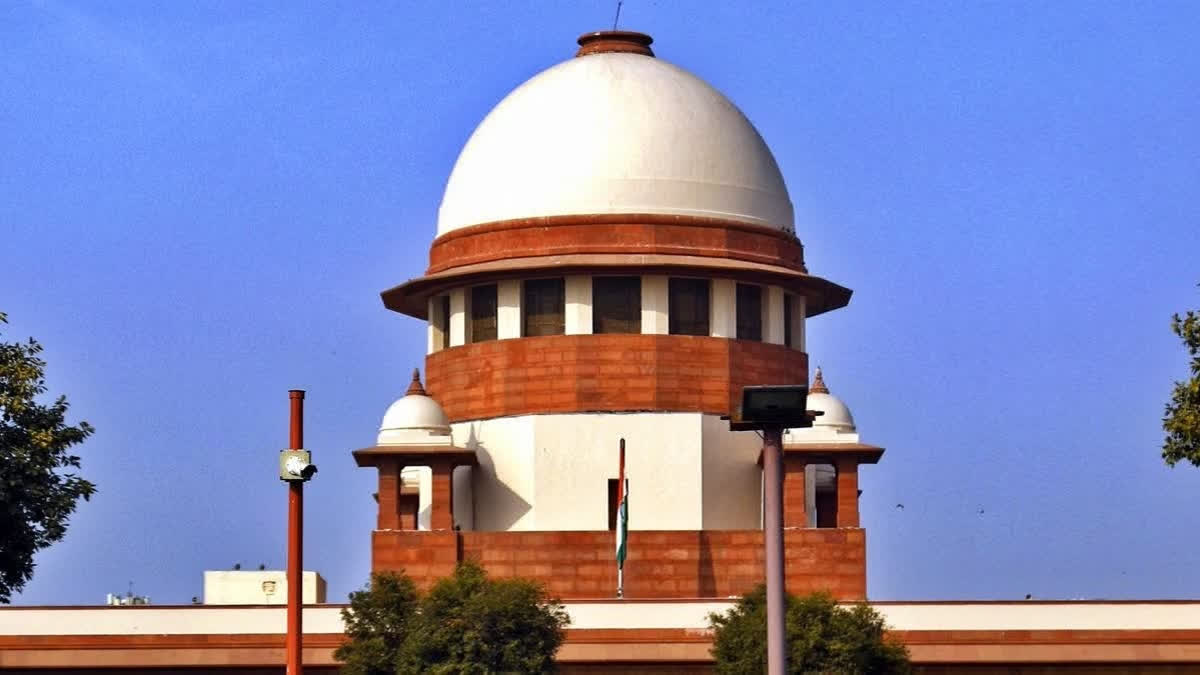 Calcutta HC judge under scanner for influencing criminal probe: SC asks CID to probe without pressure

Published: Nov 7, 2023, 11:48 AM
Follow Us
New Delhi: The Supreme Court has directed the state's crime investigation department (CID) to continue its investigation without succumbing to any pressure in connection with a plea of a 64-year-old widow and her daughter alleging interference in a criminal probe by lawyer-husband of a Calcutta High Court judge Justice Amrita Sinha. The apex court directed the West Bengal government to file a status report on the probe in a sealed cover on the next date of hearing in December
The petitioners have alleged that advocate Protap Chandra Dey and his wife Justice Amrita Sinha have misused their position and interfered in the probe in two criminal cases filed by the petitioners against their relatives. The matter is regarding a legal battle over certain ancestral property.
The matter came on Monday before a bench comprising justices Sanjiv Khanna and SVN Bhatti. The apex court directed the state CID to continue with the investigation without succumbing to any pressure and inform it whether there was any interference and also directed the West Bengal government to file a status report on the probe in a sealed cover on the next date of hearing in December.
The state government counsel submitted that a report was earlier sent to the chief justice of the Calcutta High Court regarding the status of the probe and the allegations made. The state said it has been conducting the probe fairly and that it is proceeding with caution against the backdrop of the allegations made by the petitioners. Advocates Sunil Fernandes and Astha Sharma represented the West Bengal government before the apex court.
The petitioners' claim that a part of the property was passed down to the widow after her father's death although her elder brother and his family are allegedly making attempts to throw her out of the property. The plea claimed that the widow was threatened on several occasions to give up the property. The widow filed two criminal cases against her relatives and alleged that her relatives engaged advocate Dey and that he is allegedly exerting pressure on the investigating agency.
The cases involve allegations of criminal conspiracy, causing hurt, cheating, forgery, and also allegations of attempt to commit culpable homicide, outraging the modesty of a woman, house trespass, and Section 25 of the Senior Citizens Act of 2007.
The petitioners moved before the Supreme Court seeking directions to ensure that two criminal complaints were properly investigated without any influence by advocate Dey or his wife.
The plea claims that advocate Dey has been instrumental in dictating the mode and manner in which the investigation if at all, is to progress. Senior advocate Sanjay Hegde and advocate Nina Nariman represented the petitioners before the court and the plea has been filed by advocate Mithu Jain.