Barcelona-based Bengalis to celebrate Durga Puja in Spain, courtesy West Bengal CM

Published: Sep 19, 2023, 7:57 PM
Follow Us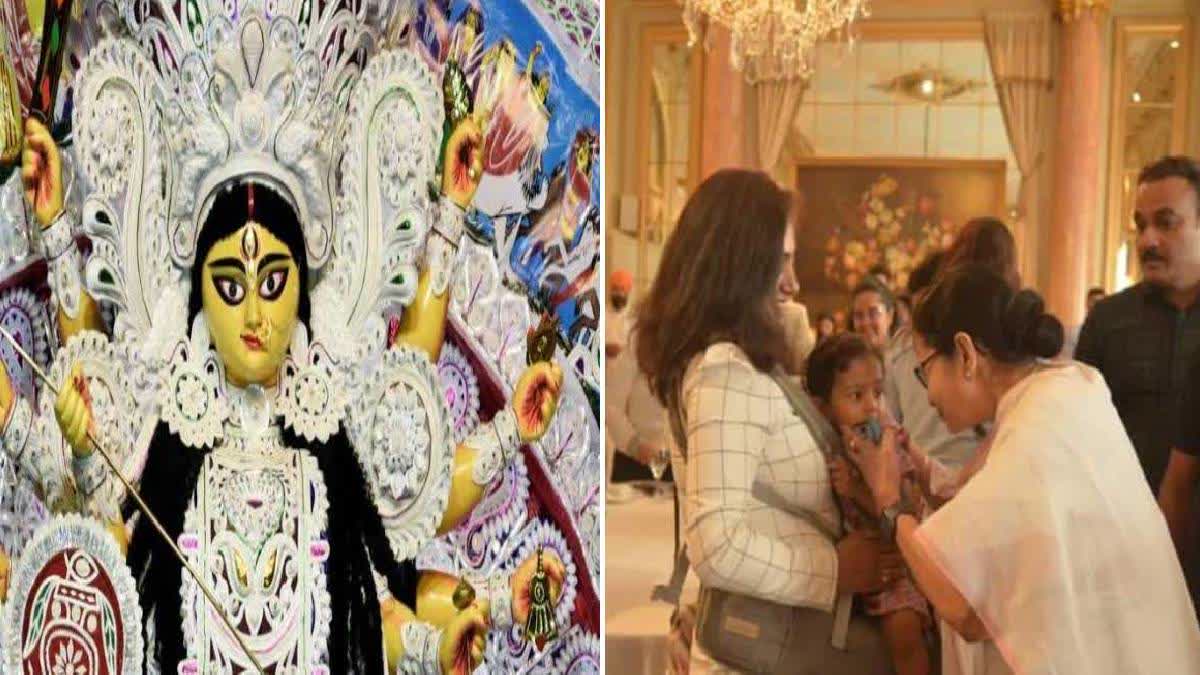 Barcelona-based Bengalis to celebrate Durga Puja in Spain, courtesy West Bengal CM

Published: Sep 19, 2023, 7:57 PM
Follow Us
Kolkata: Durga Puja will be organised with much fanfare in Barcelona this year, courtesy West Bengal chief minister Minister Mamata Banerjee, who is currently in Spain to attract investment.
The number of Bengali community members in Spain has increased from four to 100 and everyone wants to organise Durga Puja there. Banerjee has not only encouraged them in this regard but has also allowed them to use the state's Biswa Bangla brand logo in the puja.
During Banerjee's visit to Barcelona, she spoke to Sanjay Dasgupta, president of the Bengali Association, about this matter. The chief minister made it clear that she wants Durga Puja to be celebrated in Barcelona in a grand manner. Durga Puja is considered to be the biggest Bengali festival and there should be no dearth in the arrangements, Banerjee reportedly told.
The Bengalis of Barcelona are overjoyed to see Banerjee's enthusiasm. Thus, Durga Puja will be organised in Barcelona according to the Bengali rituals. As the festival is slated next month there is not much time left for the preparations. It is not possible to ferry the idol from distant Kolkata to Barcelona in such a short time period.
The mandap will be made in front of the digital presentation of Jamini Roy's paintings for "Durga Ahaban" (Welcoming goddess Durga). A Bengali family has a small Durga idol which will be used for puja this year. From next year onwards, the idol will be brought from Kolkata's Kumartuli.
The chief minister is also listing the puja of Barcelona among the foreign pujas that are to be awarded the 'Biswa Bangla Sharad Samman'. If the jury is satisfied with the arrangements then the puja committee of the Bengali Association in Barcelona may even be awarded.
The Bengali Association of Barcelona said that award is not a big thing but the biggest achievement is that they got the chief minister's encouragement in organising the Sharad Utsav in a foreign land.