Haridwar astrologers predict 'Men in Blue' to win World Cup 2023

Published: Nov 18, 2023, 7:23 PM
Follow Us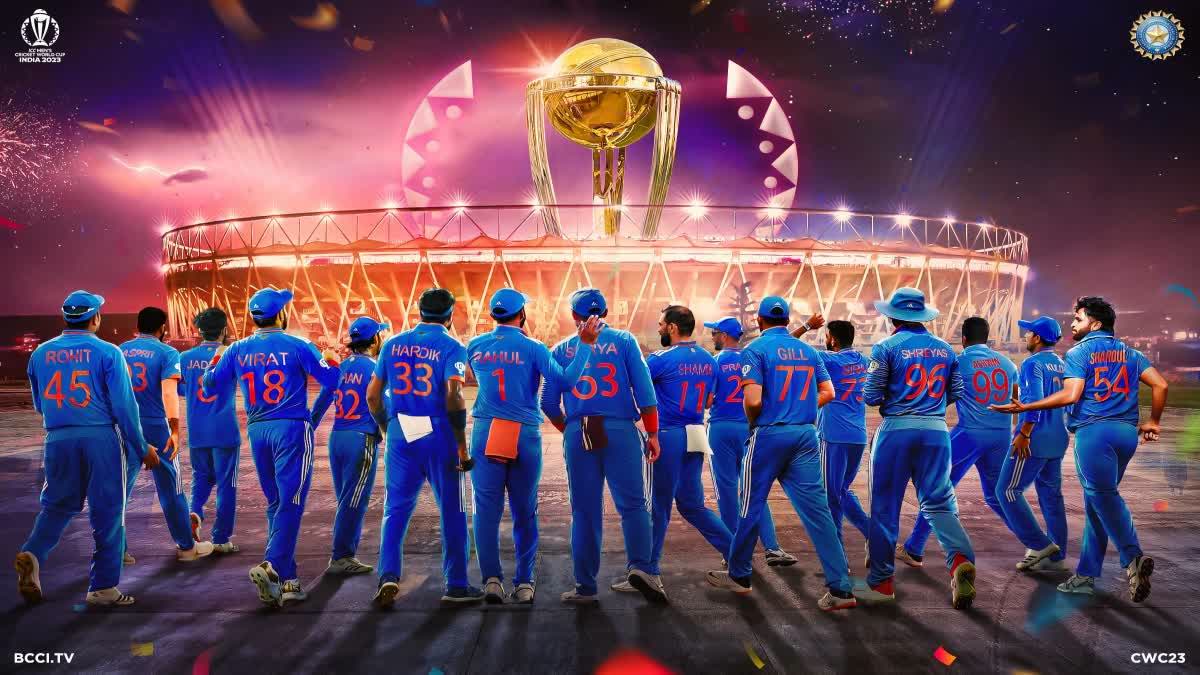 Haridwar astrologers predict 'Men in Blue' to win World Cup 2023

Published: Nov 18, 2023, 7:23 PM
Follow Us
Haridwar (Uttarakhand): As the entire country is eagerly waiting for the World Cup final between India and Australia at Narendra Modi Cricket Stadium tomorrow, prayers and 'yagyas' are being organised in temples across the country for India's victory. Haridwar's renowned astrologers Pandit Manoj Tripathi and Pandit Prateek Mishrapuri have predicted that Team India will win by examining horoscopes of players.
Astrologer Pandit Manoj Tripathi, who has prepared the horoscopes of players said that Rohit Sharma and his team will perform well in both batting and bowling while the decisions taken by him will prove to be better for the team. Tripathi said that as per the horoscopes, India will bag the World Cup trophy on Sunday.
Another popular astrologer Prateek Mishrapuri of Haridwar said that a different energy is seen in the players of Team India and so the team is performing very well this time. There will be a tough competition between India and Australia, Mishrapuri said adding that the 'yagyas' that were performed ahead of 2011 World Cup are being held now. Looking at the current circumstances, it can be said that India will definitely win the World Cup, he added.
Meanwhile, Indian Railways is running special trains from Delhi and Mumbai to Ahmedabad for the match. Also, a host of programmes have been planned along with the match. Starting with an airshow and musical performances, there will be a light and laser show at the stadium that is expected to host around 1.4 lakh people tomorrow.
Haridwar-based Mishrapuri is a well-known astrologer and many stars from Bollywood and Hollywood seek his consultations. He has disciples across the world. Even Hollywood star Will Smith sought advice from him. Tripathi, also a well-known astrologer, is the head of the Narayani Shila temple of Haridwar. He has an expertise in calculating astrological numbers.