Doors of Badrinath Dham to be closed for devotees today as Chardham Yatra concludes

Published: Nov 18, 2023, 11:43 AM
Follow Us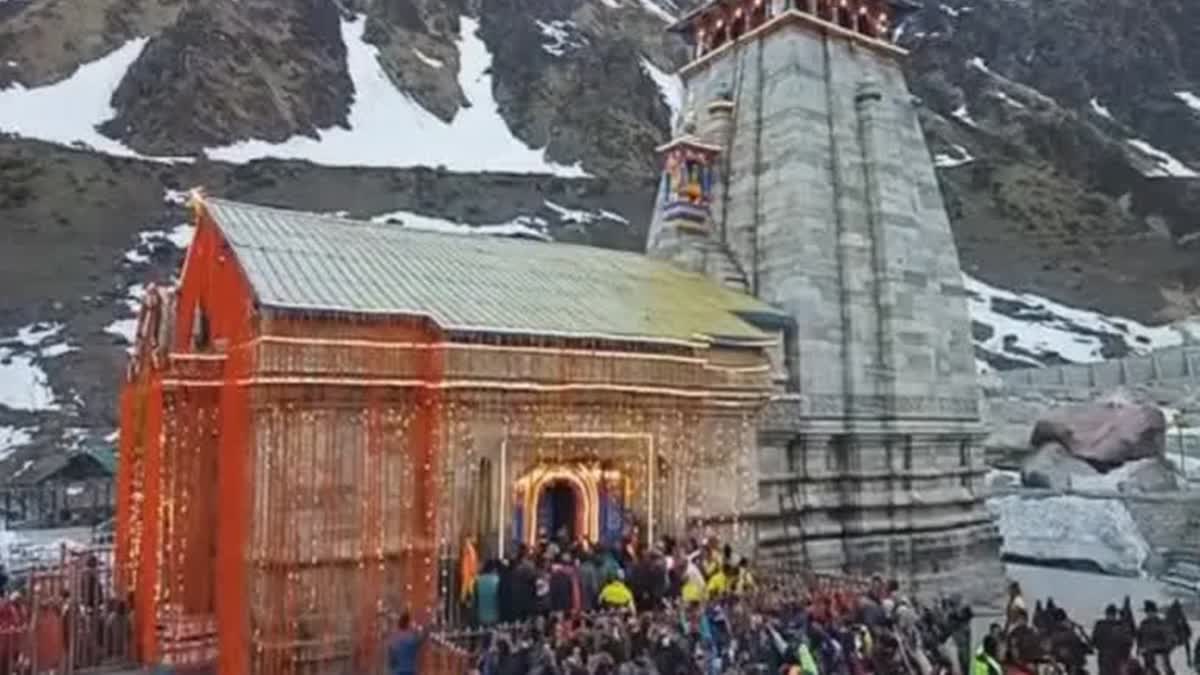 Doors of Badrinath Dham to be closed for devotees today as Chardham Yatra concludes

Published: Nov 18, 2023, 11:43 AM
Follow Us
Dehradun: With the annual Chardham Yatra in Uttarakhand coming to an end, the doors of Badrinath Dham will be closed on Saturday for winter, sources said. Sources said that before closing the doors, Chief Priest Rawal Ishwar Prasad Namboodiri, dressed as a woman, will install the idol of Goddess Lakshmi in the sanctum sanctorum of Lord Badri-Vishal's Dham.
Later, the priest will bring the deities Uddhav ji and Kuber ji to the temple courtyard. Sources said that the doors of Lord Badrinath will be closed at 3:33 pm today. After the doors of Lord Badri-Vishal are closed, people are not allowed to reach the temple. Also, Badrinath Dham has been decorated with marigold flowers.
Along with Lord Vishnu, idols of Goddess Lakshmi, Lord Ganesha, Kuber and Uddhav are also present in the Dham. Therefore, at the time of closing the doors of Badrinath, the priest (Rawal) has to make up like a woman to please the deities. Apart from being the childhood friend of Lord Krishna, Uddhav ji is also older than him according to the Hindu belief, due to which Uddhav ji became the brother-in-law of Goddess Lakshmi.
As per the Hindu belief, the daughter-in-law does not come in front of the brother-in-law, due to which Goddess Lakshmi sits in the temple only after Uddhav ji comes out of the temple. To prevent men from touching the idol of Goddess Lakshmi, the priest of the temple is dressed as a woman and carries the idol of Goddess Lakshmi.
This tradition has been going on for centuries. More than 10,000 devotees reached the Dham on Friday evening for the last darshan of this season. Badrinath Dham has been grandly decorated with 10 quintals of flowers. This year more than 18.25 lakh devotees had darshan of Lord Badri Vishal. Among the Panch pujas going on in Badrinath Dham from November 14, Ganesh temple located in the Dham was performed on the first day, Kedareshwar and Adi Shankaracharya temples were performed on the second day and Kharak puja was performed on the third day.
On this occasion, the priest worshiped Goddess Lakshmi and offered embroidered food to her.