Weavers of Kashi set to distribute gifts to Indian cricket team on winning World Cup 2023

Published: Nov 17, 2023, 9:56 PM
Follow Us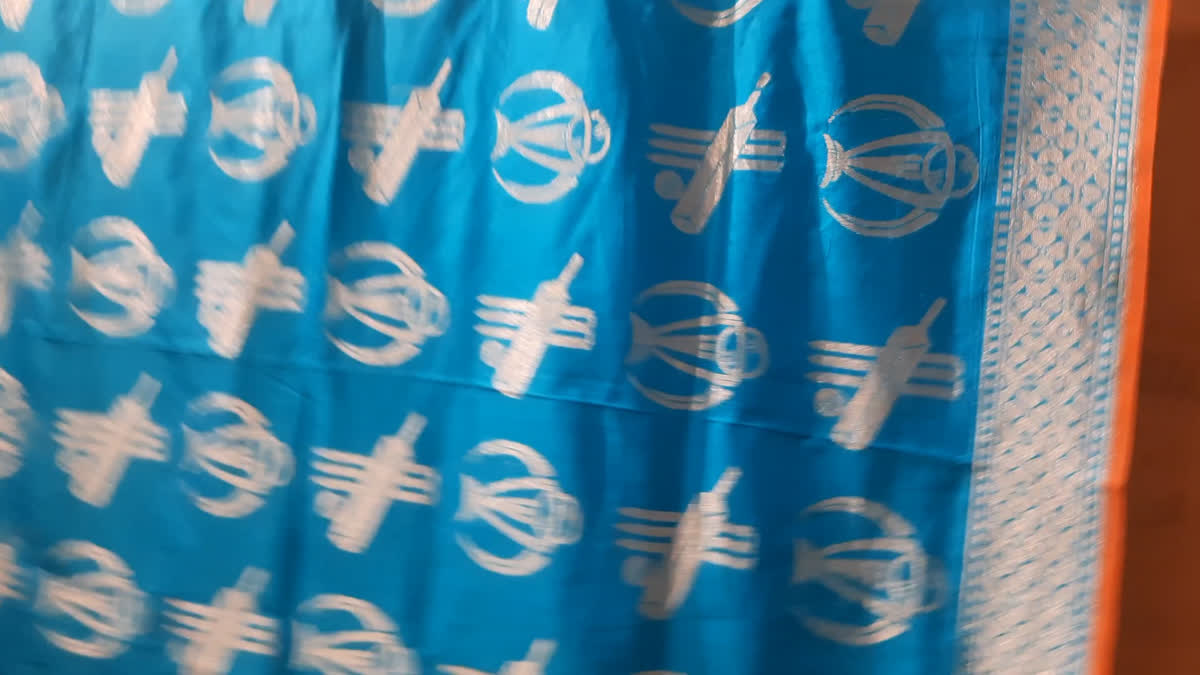 Weavers of Kashi set to distribute gifts to Indian cricket team on winning World Cup 2023

Published: Nov 17, 2023, 9:56 PM
Follow Us
Varanasi (Uttar Pradesh): The wait is over as the final day of Cricket World Cup 2023 inches closer now. The final is slated to be played on November 19 at the Narendra Modi Stadium in Ahmedabad.
India has stormed into the summit clash after defeating New Zealand in the first semi-final. The weavers of Varanasi will dedicate sarees to 15 players of the Indian squad if the Men in Blue lift the coveted silverware. The performance of the Indian team in this World Cup has been excellent so far. The Indian team is unbeaten so far.
The blue colour saree is ready, and a unique gift has been prepared for the Indian team by the weavers of the Kashyam Srijan Foundation of Kashi. Weavers have made sarees, especially for the Indian cricketers. This saree is made from handloom and it took about 45 days to make. It costs the weavers Rs 20,000 to make one saree. The blue-coloured saree features a golden-coloured World Cup trophy, cricket stump and a bat-ball.
Sarvesh Kumar Srivastava, the trustee of Kashyam Srijan Foundation, said that even before the start of the Cricket World Cup, the weavers of Kashi were feeling that the Indian cricket team would win the coveted Trophy. "Due to this feeling, we prepared a special kind of saree, which will be presented as a special gift to the Indian cricket team in a unique style," added Srivastava.
Srivastava added that being a district-level cricket player, there was a desire to do something for the players. "This time, we thought that since silk was 'one district one product, we decided to present handloom sarees. The gifts are likely to be distributed through VV Singh Rao, former director of the MSME Department, District Industries Centre, Sports Authority of India, to the players of the Indian cricket team," the trustee added.