Uttar Pradesh train fire incidents: Chief Safety Commissioner, Prayagraj DRM visit Etawah as probe begins
Updated: Nov 18, 2023, 11:56 AM
|
Published: Nov 18, 2023, 11:16 AM
Follow Us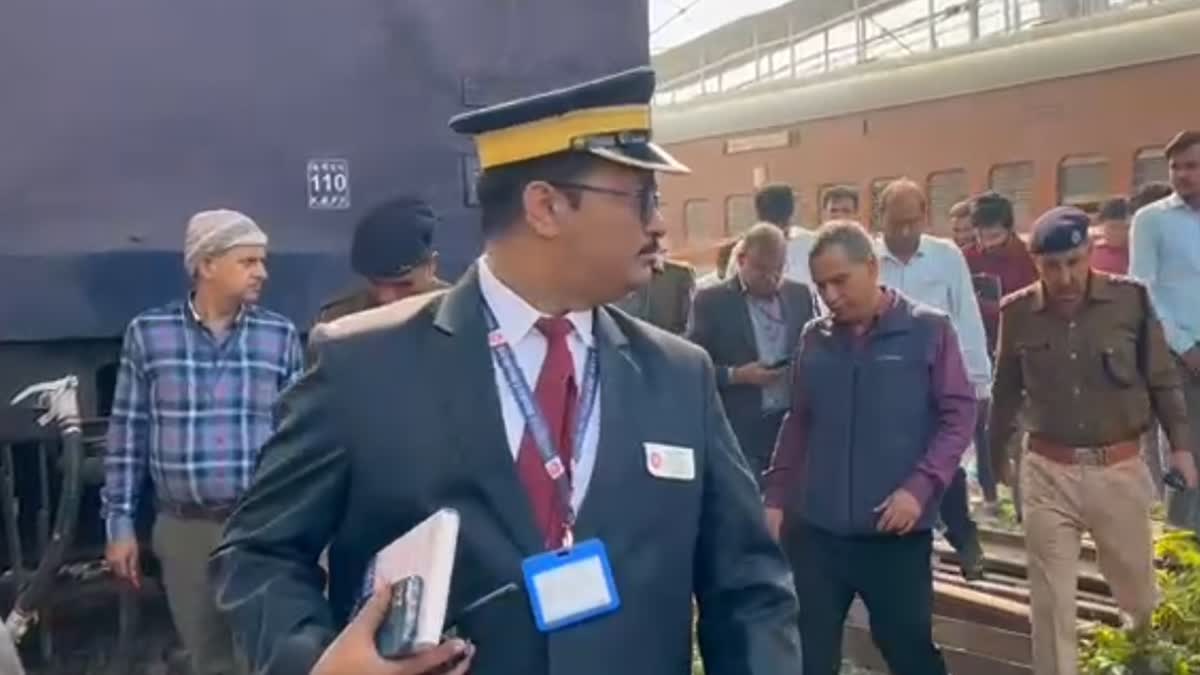 Uttar Pradesh train fire incidents: Chief Safety Commissioner, Prayagraj DRM visit Etawah as probe begins
Updated: Nov 18, 2023, 11:56 AM
|
Published: Nov 18, 2023, 11:16 AM
Follow Us
Etawah: Chief Safety Commissioner Jagan Kumar Garg and Prayagraj DRM Himanshu Budani on Friday visited Etawah by Swarn Shatabdi Express to investigate the incidents of fire in trains that took place two days ago in New Delhi Darbhanga Clone Express and Vaishali Express, sources said. Both the officers along with their team inspected the coaches damaged in the fire incidents.
After the inspection, the officers held a meeting with the officials at the station. Later, the officers left for Saifai Mini PGI to inquire about the condition of the injured in the twin fire incidents. Along with the investigation of these accidents, statements of railway staff will also be taken. Authorities have set up an investigation committee to find out the cause of fire in S1 coach of New Delhi Darbhanga Clone Express while going from New Delhi to Darbhanga in Etawah two days ago on Wednesday.
Sources said that after both the officers return, they will interrogate the concerned railway station superintendent, guard, driver, engineer, electricity department employees, RPF, GRP. Talking to the media on the sidelines of his visit to Etawah, Chief Safety Commissioner JK Garg said that the investigation into the fire that broke out in the Humsafar Express going from Delhi to Darbhanga is going on.
"It is not possible to say anything until the investigation is completed," he said. He asked for cooperation from the media in spreading awareness about preventing carrying of inflammable substances in trains. "Statements of some people are being taken in the investigation and those who were injured in the accident are being given special care.
The injured are satisfied with the cooperation and treatment of Railways," Garg said.