Uttar Pradesh: SDM offers food to elderly woman complainant, provides financial assistance from own pocket in Sambhal

Published: Sep 19, 2023, 5:58 PM
Follow Us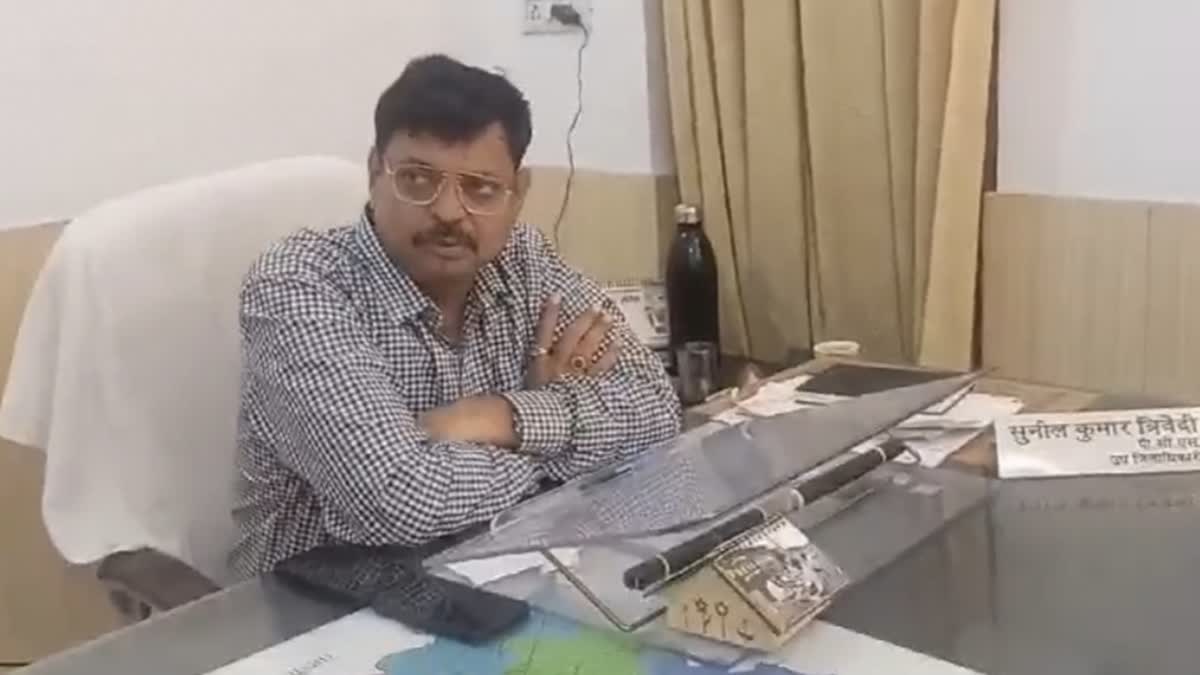 Uttar Pradesh: SDM offers food to elderly woman complainant, provides financial assistance from own pocket in Sambhal

Published: Sep 19, 2023, 5:58 PM
Follow Us
Sambhal: In a noble gesture, a sub divisional magistrate in Sambhal district of Uttar Pradesh is winning hearts by providing financial assistance to an elderly woman complainant from his own pocket and providing her tea and food inside his office. A video of the noble gesture is being widely shared on the Internet.
In the video, Sadar SDM Sunil Kumar Trivedi is seen offering the woman tea and breakfast. The matter is said to be of last Monday. Sources said that an elderly woman had reached the SDM with her complaint. When the SDM asked the elderly woman the reason for her visit, the woman told the officer that she lives alone, but she does not have money to install a tin shed for shelter.
Setting an example of humanity, the SDM not only listened to the complaint of the elderly woman, he made the elderly woman sit in her office and also gave her tea and breakfast. Sources said that the elderly woman told SDM Sunil Kumar Trivedi that a tin shed costs Rs 700. But due to lack of money she is not able to get a tin shed installed.
The SDM was heartbroken after seeing the helpless condition of the elderly woman. He immediately took out Rs 1500 from his pocket and gave it to the elderly woman, sources said. It is said that the elderly woman told the SDM that she needed only Rs 1400 and returned Rs 100 to the SDM, who was stunned to see the honesty of the elderly woman.
Later, the officer called his employees and served tea and breakfast to the elderly woman in his office. He further extended all possible help to the helpless woman. Seeing the kindheartedness of the SDM, the elderly woman looked very happy and blessed the SDM. The elderly woman told the SDM that her name is Kranti and she is a resident of Madhaiya village of Sambhal.
After leaving the office, the woman told the media that the SDM has helped her a lot and she prays to God for his well being.