Mirzapur cash van robbery case: Four policemen suspended for negligence

Published: Sep 15, 2023, 3:54 PM
Follow Us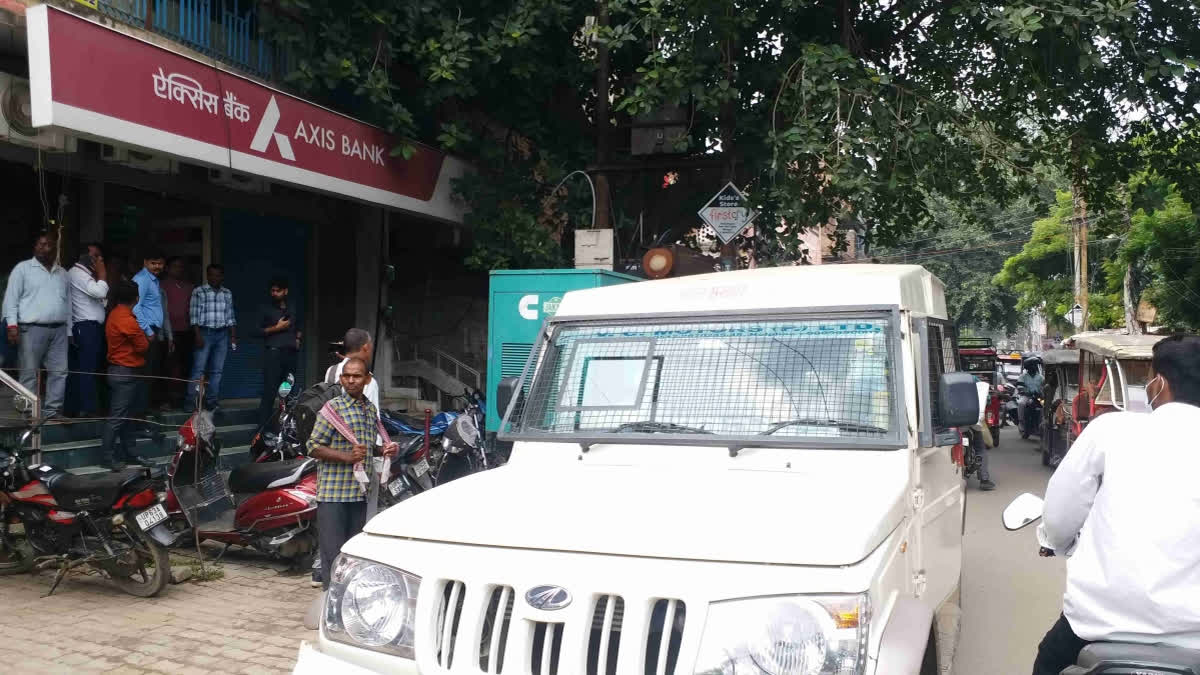 Mirzapur cash van robbery case: Four policemen suspended for negligence

Published: Sep 15, 2023, 3:54 PM
Follow Us
Mirzapur (Uttar Pradesh): The Mirzapur Superintendent of Police has suspended four police personnel for negligence in connection with the cash van robbery case and murder of a guard.
The police persons, who were suspended, were attached to the Katra Kotwal. Armed robbers looted over Rs 35 lakh from a cash van in broad daylight and shot at four people including a guard and fled from the spot on September 12. The guard died during treatment. Even after three days of the incident which took place at outside a private bank at Beltar, the police are yet to make any arrests in this case. The Additional Director General (AGD) Police has announced a reward of Rs one lakh on all four absconding robbers.
Superintendent of Police Abhinandan suspended four policemen including the in-charge of Katra Kotwali police station Venkatesh Tiwari. The other three cops who were suspended were Dunkinganj outpost in-charge Anil Vishwakarma, constable Jaiprakash and PRV bike constable Shravan Kumar for their negligence.
It is understood that the Superintendent of Police may take action against more policemen. The entire incident was captured in CCTV. Three other people were also shot by the miscreants and are undergoing treatment in the hospital.
Police are scanning the CCTV footage of the incident and formed 12 teams. Along with Varanasi STF, crime branch teams from nearby districts are also involved. Police is searching for the robbers in Mirzapur district as well as in Bihar and Madhya Pradesh.