Man held with aide for throwing acid at ex-lover in UP's Maharajganj

Published: Nov 18, 2023, 6:20 PM
Follow Us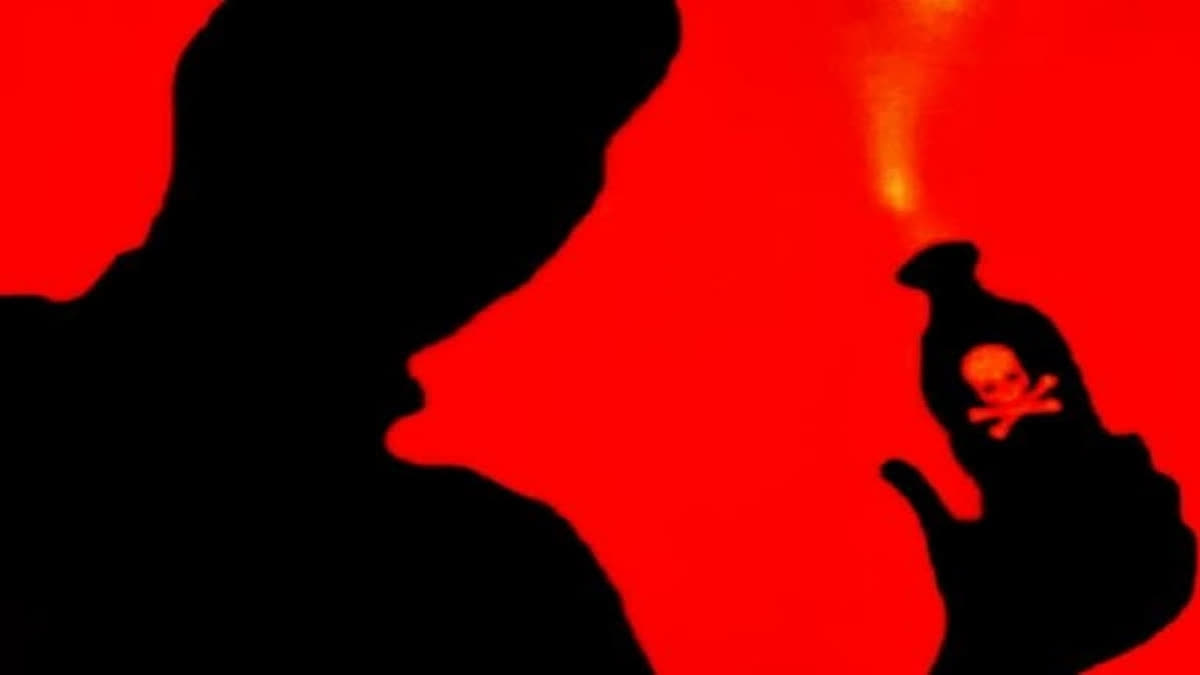 Man held with aide for throwing acid at ex-lover in UP's Maharajganj

Published: Nov 18, 2023, 6:20 PM
Follow Us
Maharajganj (Uttar Pradesh): A man was shot at by police and arrested along with his aide in connection with an acid attack on a 23-year-old bride-to-be in Dharaula village here, an officer said on Saturday. Additional Superintendent of Police of Maharajganj Atish Kumar Singh said the encounter took place between 1 am and 1.30 am late Friday night.
"The main accused, Anil Verma, sustained a bullet wound, while the other accused, Ram Bachan, got injured as he was trying to flee," Singh told PTI. He said that Verma, a former jilted lover of the victim, had planned the attack 4-5 days ago. According to the ASP, the victim, Suman Yadav, and Verma were known to each other and the attack was triggered by her getting engaged to another man around three months ago, which Verma took as a snub to him.
Police have recovered the scooter used in the attack with acid marks on it. Revealing more details on Saturday, the Maharajganj Police in a statement said that Yadav was in a relationship with Verma, a medicine trader, for the past few years. Suman Yadav's marriage was scheduled for December 11, 2023, but Anil Verma did not want Suman to go ahead with the marriage.
On Thursday evening, she was returning home after taking her mother to Verma's medicine shop in Maharajganj, when Verma had an aide throw acid at her, police said. Verma, they said, had convinced Ram Bachan, a worker at his shop, to throw acid at Yadav for Rs 15,000. He arranged for acid from his car's battery and gave it to Bachan along with a pair of surgical gloves.
Verma, as usual, dropped Yadav and her mother from his car about 50 metres away from the incident site. Bachan had posted himself at the spot around 6 pm. At 6.47 pm, Verma gave a call to Bachan to come and do his part. Bachan threw the acid at Yadav, who was burned in the face. Her mother too was burned in her hands.
As part of the plan, Verma returned to the spot after five minutes and took an injured Yadav in his car to a private hospital in Gorakhpur. He also advised her and her family members not to inform the police. Verma and Bachan were arrested by the police on the basis of CCTV surveillance, the statement said. Maharajganj Superintendent of Police Kaustubh had on Friday said that 10 police teams were deployed to arrest the culprits. Yadav suffered five to seven per cent burn injuries on her face and is currently undergoing treatment at Gorakhpur's BRD Medical College, police said. "The woman's condition is improving. She has about five to seven per cent burn injuries," the SP had earlier said.