Kanpur Zoo hippo 'Dolly' to be shifted to Lucknow after 37 years
Updated: Sep 25, 2023, 9:51 PM
|
Published: Sep 25, 2023, 9:20 PM
Follow Us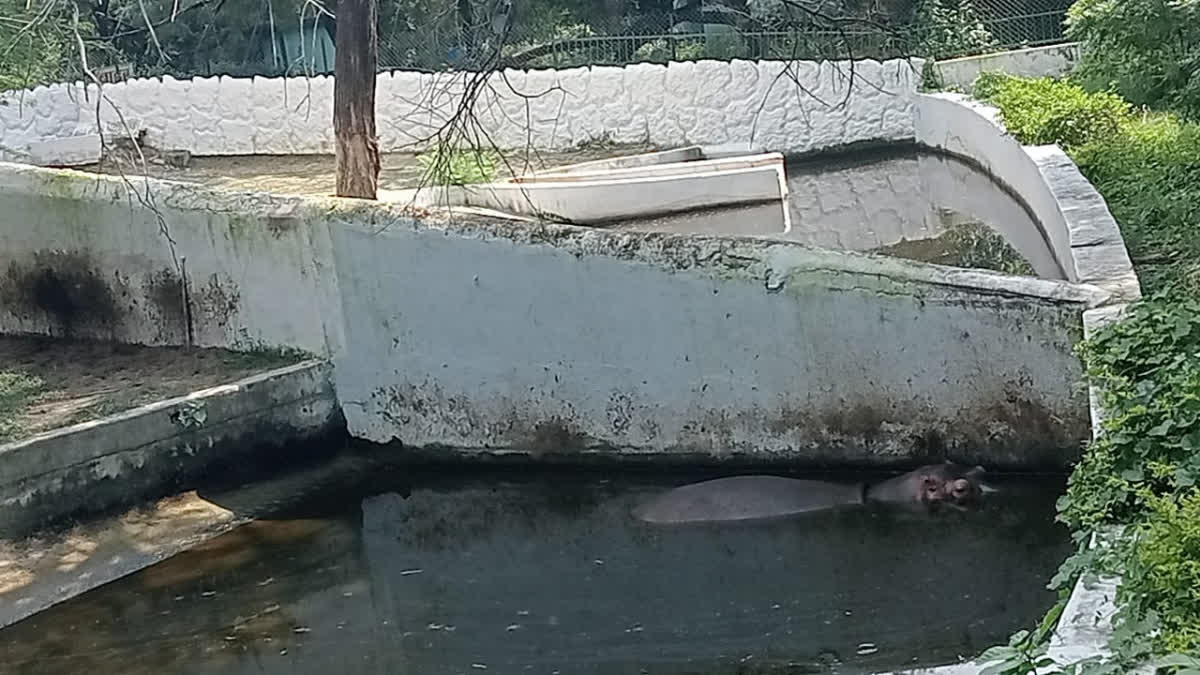 Kanpur Zoo hippo 'Dolly' to be shifted to Lucknow after 37 years
Updated: Sep 25, 2023, 9:51 PM
|
Published: Sep 25, 2023, 9:20 PM
Follow Us
Kanpur: The Kanpur Zoo will send a female hippopotamus, Dolly after 37 years to Lucknow Zoo within a month. In 1986, 'Dolly' was born in the Kanpur Zoo and got habituated to the environment of the zoo. It then gave birth to two hippos 'Indra' and 'Brahma' in the zoo. These three hippos from the same family were part of the Kanpur Zoo, however, Zoo administrative officers had to take this decision due to the rule of exchange of wild animals. At the same time, five pelicans, three red jungle fowls and two macaws from Lucknow Zoo will grace the Kanpur Zoo.
Speaking about the exchange, Naved Ikram, administrative officer of the zoo, said, "The preparations for sending 'Dolly' have been completed. A cage has also been installed in the enclosure. It will be sent to Lucknow Zoo within a month. New birds will be brought from Lucknow Zoo to Kanpur. Zoo officials and doctors are saddened about the shifting of Dolly, but due to rules, such tough decisions have to be taken."
Currently, the total number of wild animals inside Kanpur Zoo is more than 1,000. There are six hippos, including 'Dolly's' children Brahma and Indra, along with a female hippo Sheetal, and two male hippos Ganesh and Biswa. All the six hippopotamuses were born in the Kanpur Zoo itself, officials said.