Ayodhya Ram temple consecration at 12.20 pm on Jan 22

Published: Nov 20, 2023, 12:46 PM
Follow Us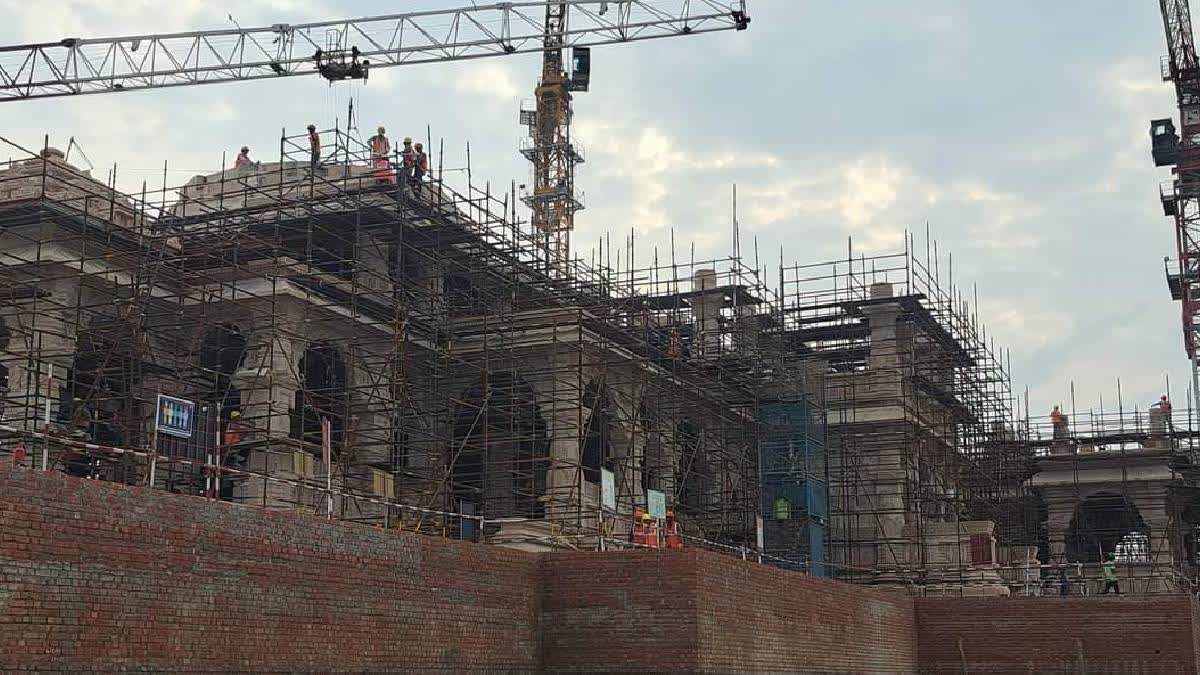 Ayodhya Ram temple consecration at 12.20 pm on Jan 22

Published: Nov 20, 2023, 12:46 PM
Follow Us
Ayodhya: Consecration of Lord Sri Ram's idol would be at 12.20 pm on January 22, 2024 in presence of Prime Minister Narendra Modi. The 'pran pratistha' would be held at the 'Abhijith Muhurta' and devotees would be able to visit the temple after this.
Sangh Parivar held a meeting at Saket Nilayam to review preparations on Sunday. It has been decided to undertake the campaign and make arrangements in four phases.
The first phase of the campaign began on November 19 and will run till December 20. An outline of the action plan for the celebrations has been prepared and many steering committees are being set up to implement the plans. Ten-member teams would be formed at the district and block levels to ensure smooth implementation of the programme. The 'karsevaks' are also being included in these teams. The teams will hold meetings at 250 places and try to involve as many people as possible in the celebrations of Ram temple consecration.
The second phase of the campaign will begin from January 1. Under this, door-to-door campaign will be held wherein photographs and leaflets about Ram Lalla would be distributed to 10 crore families. An appeal would be made to celebrate the day as Diwali.
The third phase will begin on January 22. On this day, there will be celebrations across the country and rituals will be performed in every house. In the fourth phase, that will continue from January 26 to February 22, devotees will be able to visit the temple. There is a plan to provide opportunity for darshan to the workers of Awadh province on January 31 and February 1.
Ayodhya's 14 Kosi Parikrama will start from 2 am under which, a distance of about 42 km will be covered. The administration has completed repairing roads and intersections for this procession. Water will be sprinkled on the roads during the process. The frequency of government buses has been increased and a temporary bus stand has been built here.
The monasteries and temples in Ayodhya have been specially decorated for the occasion. Ram devotees coming from Lucknow will reach Sahadatganj Parikrama Marg and Faizabad bus station. Arrangements have been made for people to reach Ayodhya through the bypass. Devotees coming by trains will reach Ayodhya Cantt from where they will have to come to Ayodhya Dham railway station. This 14 Kosi Parikrama will end at 11:38 pm on November 21.