SC dismisses SLP filed against AP HC's interim order in Margadarsi chit fund shares transfer case
Updated: Nov 21, 2023, 11:54 AM
|
Published: Nov 21, 2023, 11:07 AM
Follow Us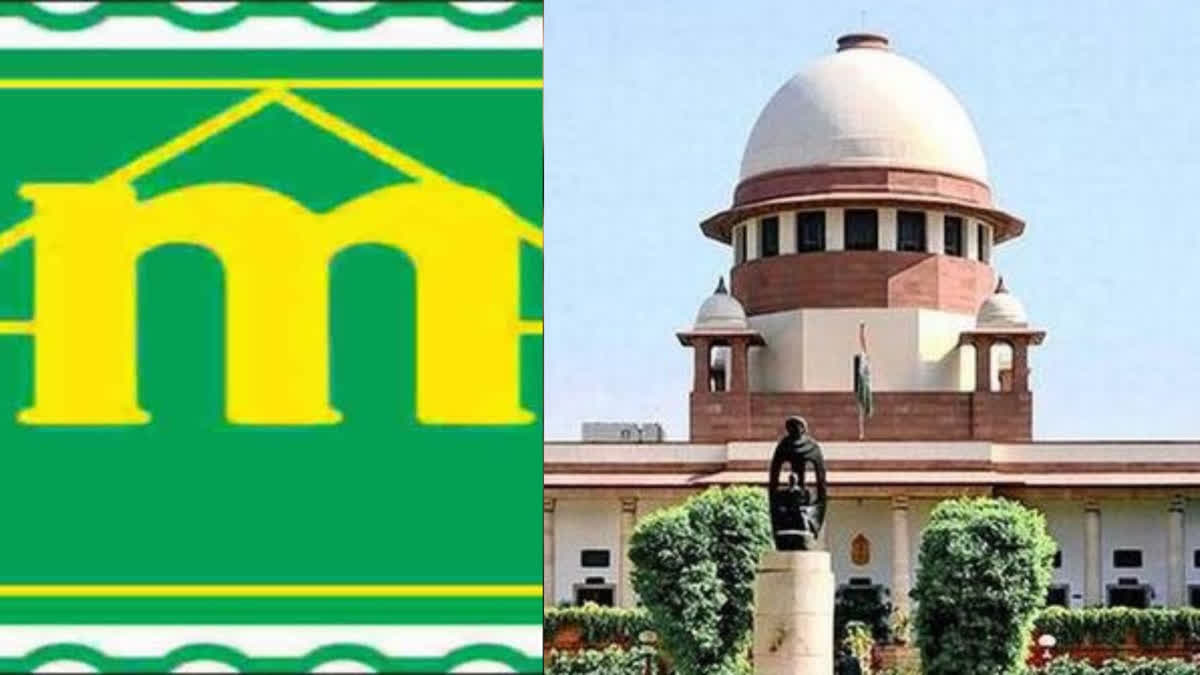 SC dismisses SLP filed against AP HC's interim order in Margadarsi chit fund shares transfer case
Updated: Nov 21, 2023, 11:54 AM
|
Published: Nov 21, 2023, 11:07 AM
Follow Us
Delhi : The Supreme Court has dismissed the special leave petition (SLP) filed by a person named Gadireddy Yuri Reddy against the interim order passed by the Andhra Pradesh High Court in the Margadarsi chit fund case. The HC interim order stayed the investigation of the case registered by the AP CID against Margadarsi Chit Fund Chairman Ramoji Rao and Managing Director Sailaja Kiron on the charges of alleged force in transfer of shares.
In the SLP, Yuri Reddy challenged notices issued by the High Court to him and to the AP CID while imposing an 8-week stay on any further action in the case registered by the CID against Margadarsi. The CID case was registered based on Yuri Reddy's complaint and his SLP came up for hearing on Monday before an SC bench comprising Justice Hrishikesh Roy and Justice Sanjay Karol.
D. Sivarami Reddy, lawyer for Yuri Reddy, started arguments immediately after the hearing began and stated that the High Court issued interim orders without hearing their arguments. He further said that the HC did not give proper reasons for staying the CID investigation into the case.
At this juncture, Justice Hrishikesh Roy intervened and questioned the petitioner's counsel for how many days the stay was imposed. He replied that it was for eight weeks. Then the judge asked whether this case was still within the jurisdiction of the High Court. The petitioner's counsel said that the orders were issued without hearing his arguments.
Judge Hrishikesh Roy reminded the petitioner that the HC gave interim orders and asked when the next hearing would be held. The petitioner's lawyer said that it was on December 6. Then, the judge said, "Will you withdraw this petition? Or do you want to record the dismissal order?. The petitioner's lawyer said that they would withdraw the SLP. The judge ordered that the case be dismissed while allowing the petitioner to withdraw.
In the past, the AP High Court posed direct questions about the conduct of the CID during the probe into the Margadarsi case. When the HC was told that the alleged case took place in Hyderabad, the court questioned whether the AP CID has the right to register the case on this matter. Where did you get the authority to investigate? the court asked.
The HC also pointed out that Yuri Reddy himself stated in the complaint given to the CID that he had signed for the transfer of shares. In that case, the question of signing under threat does not arise, the HC said. Strong objection was raised over the jurisdiction of the CID in the matter of registration of the case against Margadarsi. Taking these factors into consideration, the HC announced at that time that all further proceedings in the case registered will be suspended for eight weeks.